Cooler air will make a brief appearance across the Northeast tomorrow.
Showers will advance across the Great Lakes and central Appalachians ahead of another surge of warmth. A snow and rain mix can occur across the upper Great Lakes as chilly air holds on. Much of the South can expect near-record heat with a few showers popping up across the interior Southeast.
The central Plains will begin to warm up under some sunshine. Meanwhile, snow will continue to streak along the Canadian border from the northern Rockies to Minnesota, leading to areas of slippery travel. Rain and mountain snow will press southward across the Great Basin and central California.
A new storm will reach the Pacific Northwest by day's end.
SPECIAL WEATHER
No new information for this time period.
WEATHER HIGHLIGHTS
No new information for this time period.
DAILY EXTREMES
National High Friday 91 at McAllen, TX
National Low Friday 1 at Langdon, ND
_____
Copyright 2017 AccuWeather
---
CURRENT NATIONAL SATELLITE:
CURRENT NATIONAL TEMPERATURES:
YOUR TRAVEL FORECAST: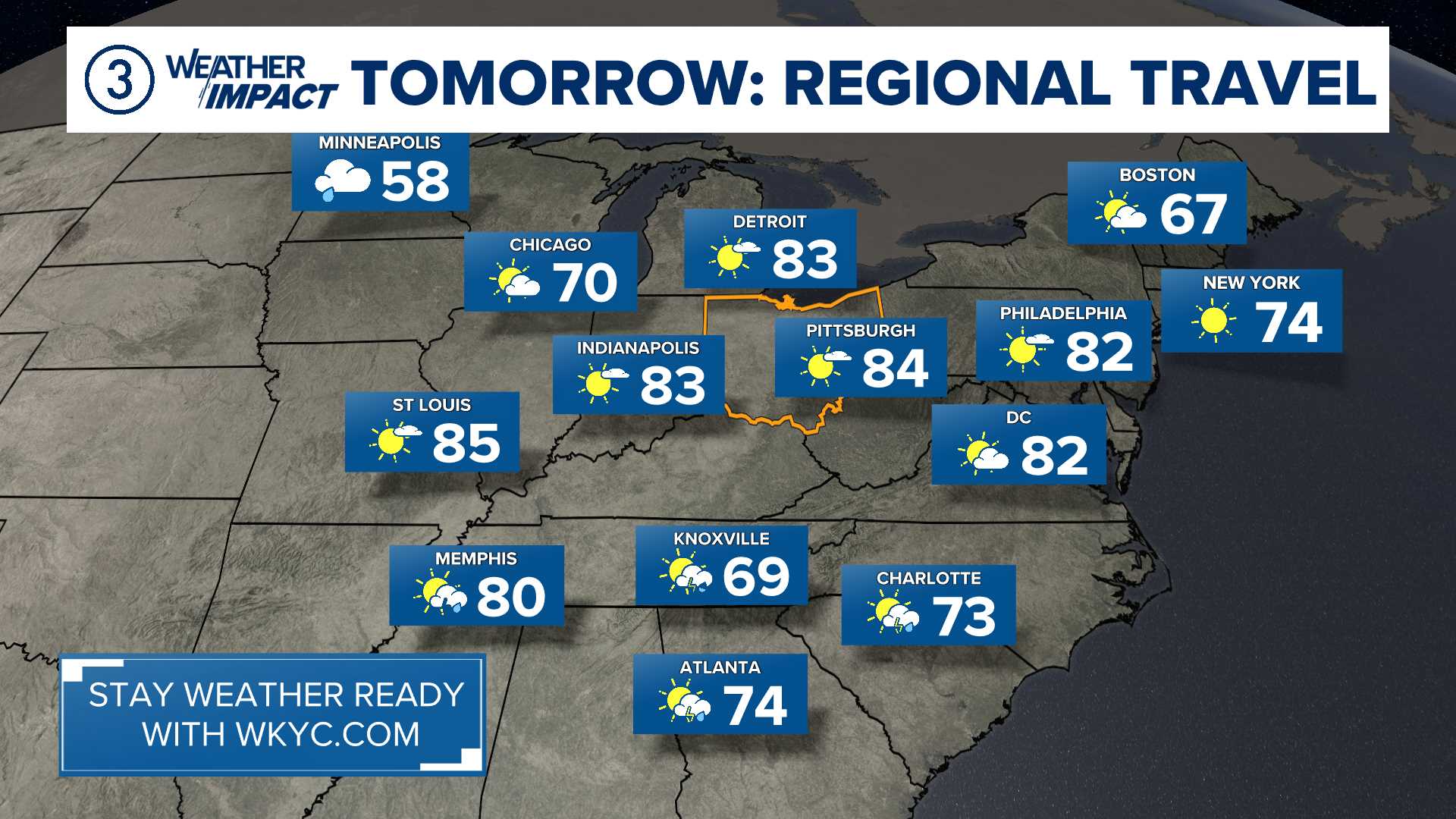 ---
Follow the Channel 3 Weather Team on Twitter @wkycweather and on Facebook