While sunshine continues to grace New England tomorrow, dreary weather will persist in the mid-Atlantic and Ohio Valley.
Periods of rain are expected to dampen Virginia and North Carolina as well, with storminess limited to coastal areas of the Southeast and South Florida.
Otherwise, the eastern United States has a mainly sunny and less humid day in store. Bright and calm conditions engulfing the Central states and southern Rockies will allow warmth to build back into the regions.
A burst of chilly air is expected to surge into the Interior Northwest, though precipitation will be limited to the Pacific Northwest.
In California, cooler weather will aid firefighters, though continuing breezy conditions could buffet any existing fires.
SPECIAL WEATHER
No new information for this time period.
WEATHER HIGHLIGHTS
No new information for this time period.
DAILY EXTREMES
National High Wednesday 95 at Tucson, AZ
National Low Wednesday 3 at Hohnholz Ranch, CO
_____
Copyright 2017 AccuWeather
---
CURRENT NATIONAL SATELLITE:
CURRENT NATIONAL TEMPERATURES:
YOUR TRAVEL FORECAST: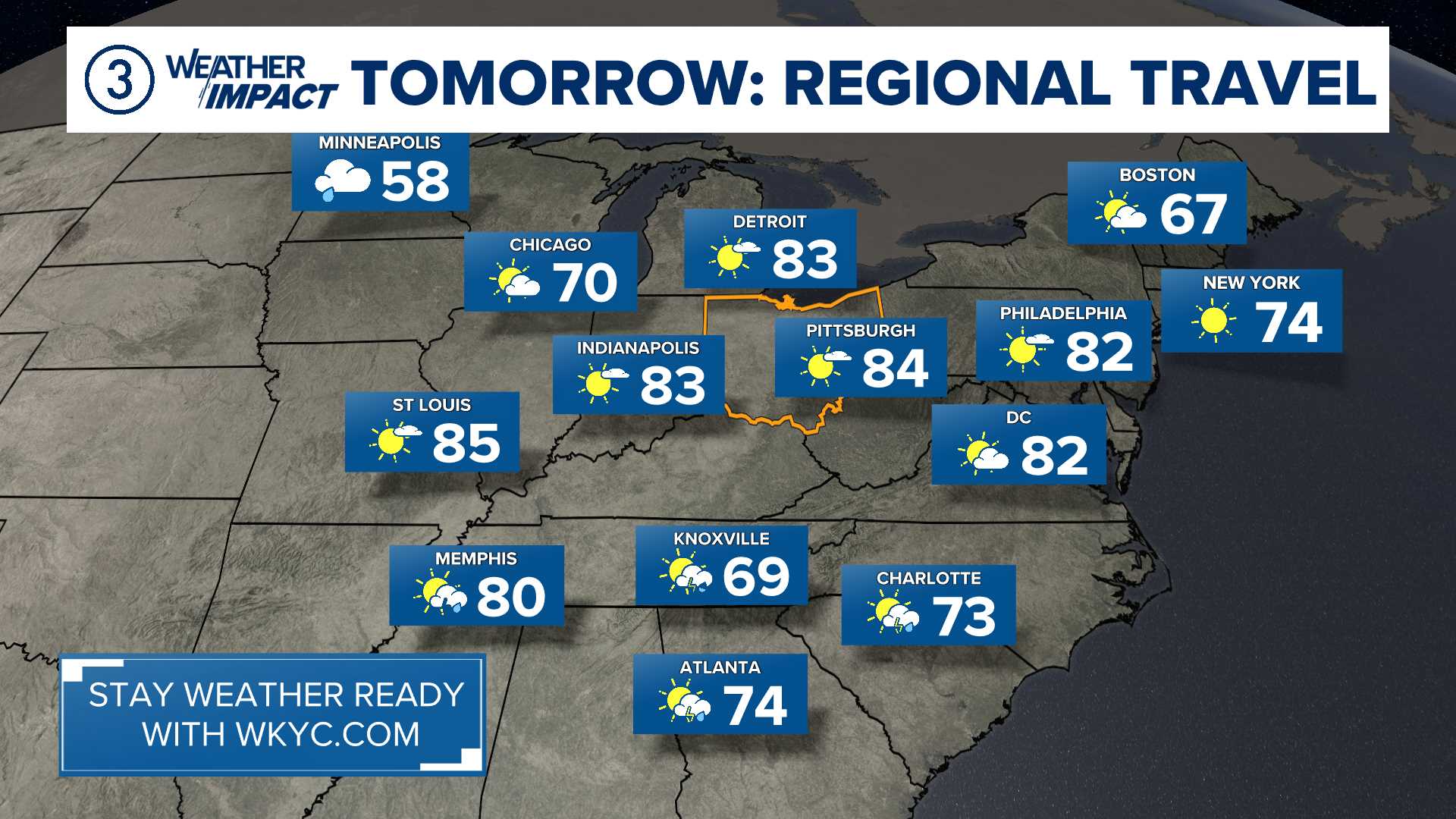 ---
Follow the Channel 3 Weather Team on Twitter @wkycweather and on Facebook