A flow of air off the Atlantic Ocean will lead to another cloudy, cool and damp day across the Appalachians and mid-Atlantic coast tomorrow.
Showers will also dampen the Florida Peninsula. Seasonable and sunny conditions are in store across New England. A dry and unseasonably warm day is expected from the southern Plains through the lower and middle Mississippi Valley and into the central Great Lakes.
Showers may dampen a part of the Midwest with cool air holding its ground over the northern Plains. A new storm will sweep across the Northwest with a fresh round of chilly air, rain and mountain snow.
California will continue to face an elevated risk of wildfire ignition that will spread as dry and breezy conditions persist. Smoke from wildfires will lead to poor air quality over the state.
SPECIAL WEATHER
No new information for this time period.
WEATHER HIGHLIGHTS
No new information for this time period.
DAILY EXTREMES
National High Thursday 94 at Cordele, GA
National Low Thursday -1 at Bodie State Park, CA
_____
Copyright 2017 AccuWeather
---
CURRENT NATIONAL SATELLITE:
CURRENT NATIONAL TEMPERATURES:
YOUR TRAVEL FORECAST: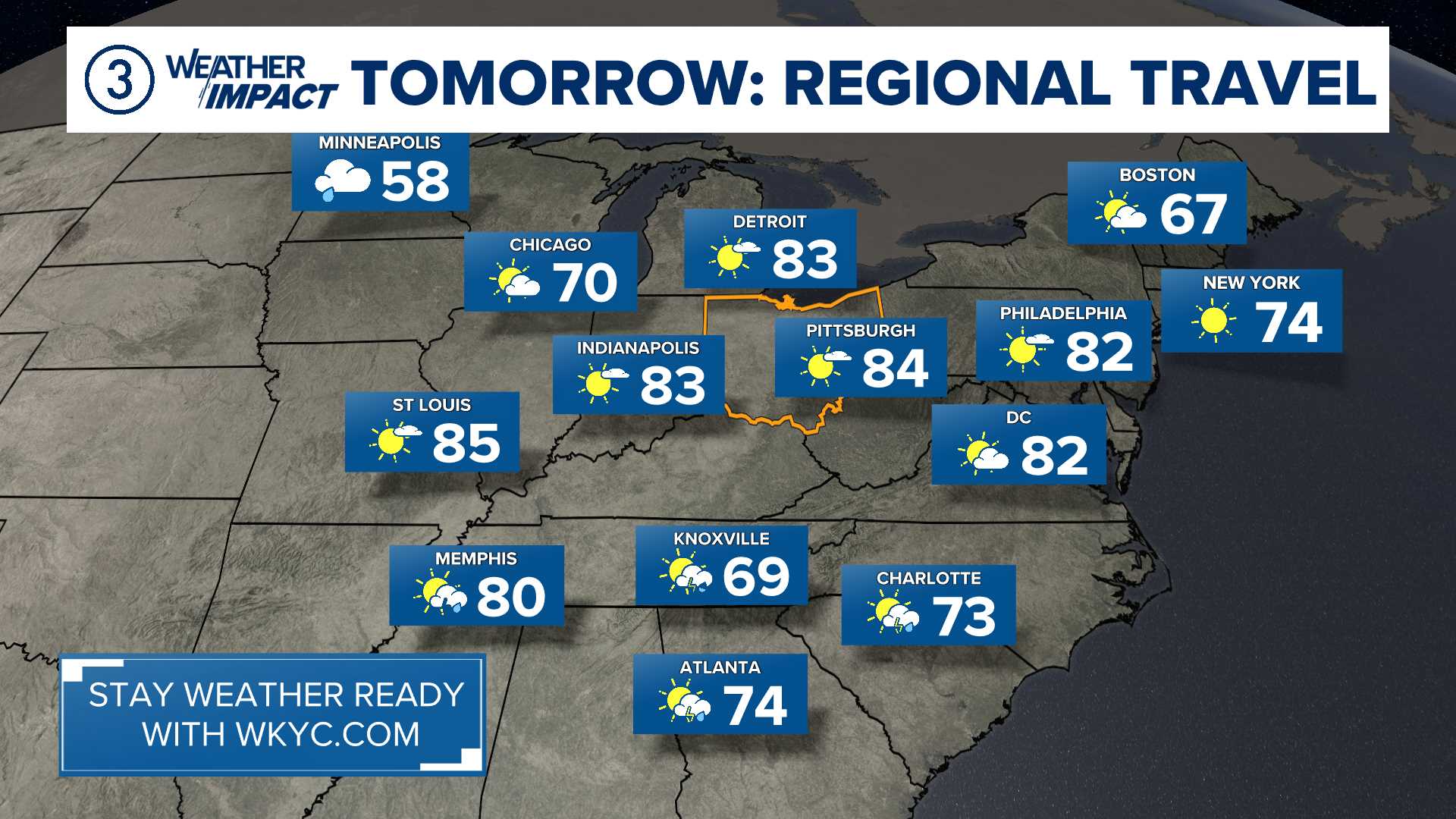 ---
Follow the Channel 3 Weather Team on Twitter @wkycweather and on Facebook