Warmth will prevail from the southern Plains to the Ohio Valley tomorrow with milder air set to return to the Northeast.
Clouds, showers and spotty drizzle will linger for part of the day along the Eastern Seaboard. Thunderstorms and localized downpours are in store across central and South Florida. Meanwhile, a storm will strengthen over the Central states, unleashing soaking rain and severe thunderstorms.
The greatest threat of severe weather will be over the central Plains. Cooler air in the wake of the storm will lead a mix of rain and snow across the northern Plains.
The Pacific Northwest and interior West can expect a dry and unseasonably cool day. Strengthening winds in California could cause wildfires to spread and new blazes to ignite.
SPECIAL WEATHER
No new information for this time period.
WEATHER HIGHLIGHTS
No new information for this time period.
DAILY EXTREMES
National High Friday 95 at Lake Charles, LA
National Low Friday 0 at Bodie State Park, CA
_____
Copyright 2017 AccuWeather
---
CURRENT NATIONAL SATELLITE:
CURRENT NATIONAL TEMPERATURES:
YOUR TRAVEL FORECAST: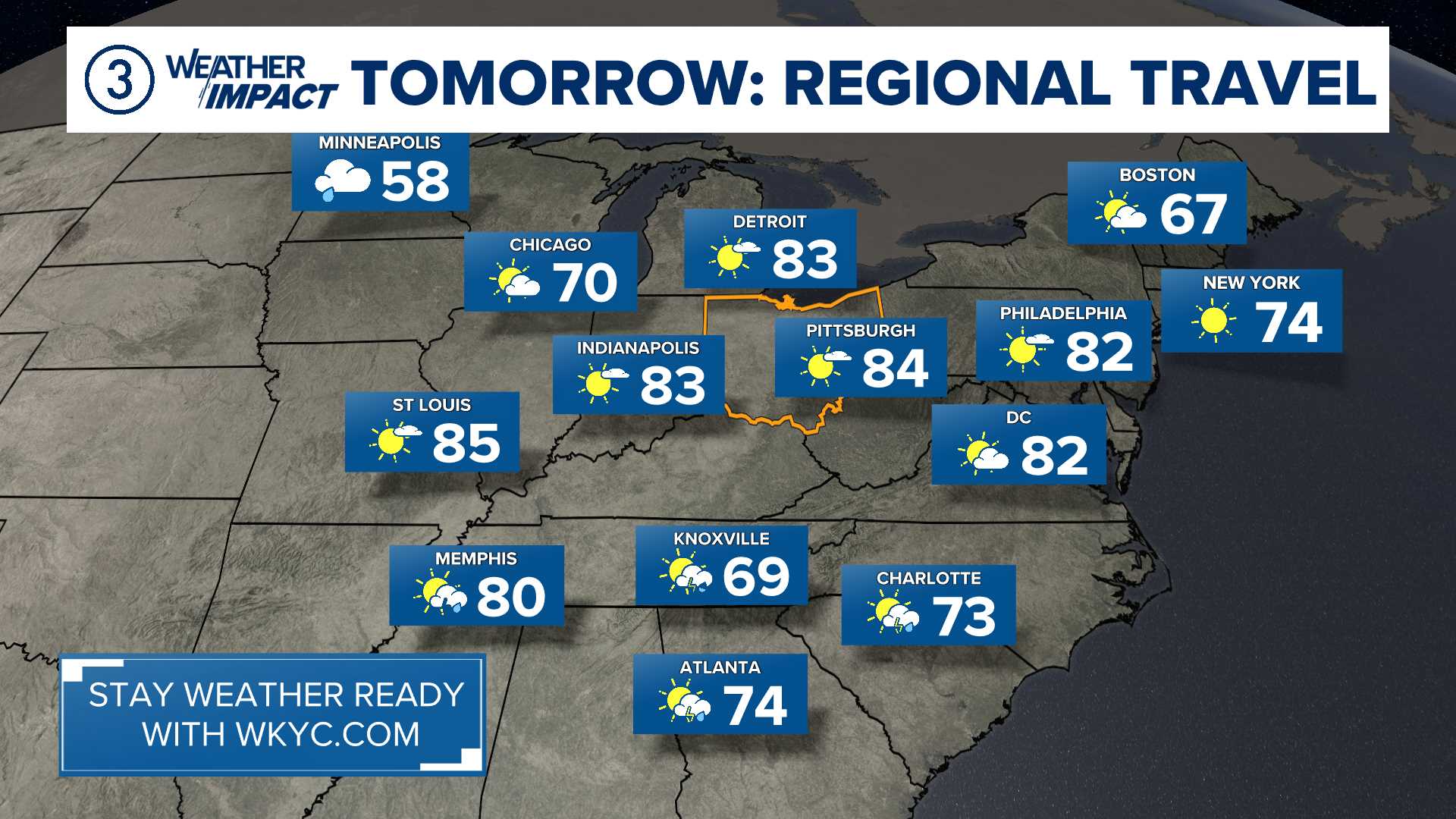 ---
Follow the Channel 3 Weather Team on Twitter @wkycweather and on Facebook