Dry, sunny weather and seasonable temperatures will prevail in the Northeast, Midwest and much of the Southeast tomorrow.
Clouds are expected to remain over much of Florida though heavy rainfall will mainly be contained to areas south of Tampa. Unsettled weather can also be anticipated over the South Central states, with frequent showers and storms plaguing eastern Texas and parts of the Mississippi Valley. Flooding is possible in the Houston area and in southern Louisiana.
A dreary day with on-and-off rain is expected from western Texas through Minnesota, with cold air spilling behind into the northern Plains. As a result, enough snow is expected to fall in the interior Northwest to accumulate on non-paved surfaces. The West will otherwise remain chilly, but dry.
SPECIAL WEATHER
No new information for this time period.
WEATHER HIGHLIGHTS
No new information for this time period.
DAILY EXTREMES
National High Monday 94 at McAllen, TX
National Low Monday 14 at Bodie State Park, CA
_____
Copyright 2017 AccuWeather
---
CURRENT NATIONAL SATELLITE:
CURRENT NATIONAL TEMPERATURES:
YOUR TRAVEL FORECAST: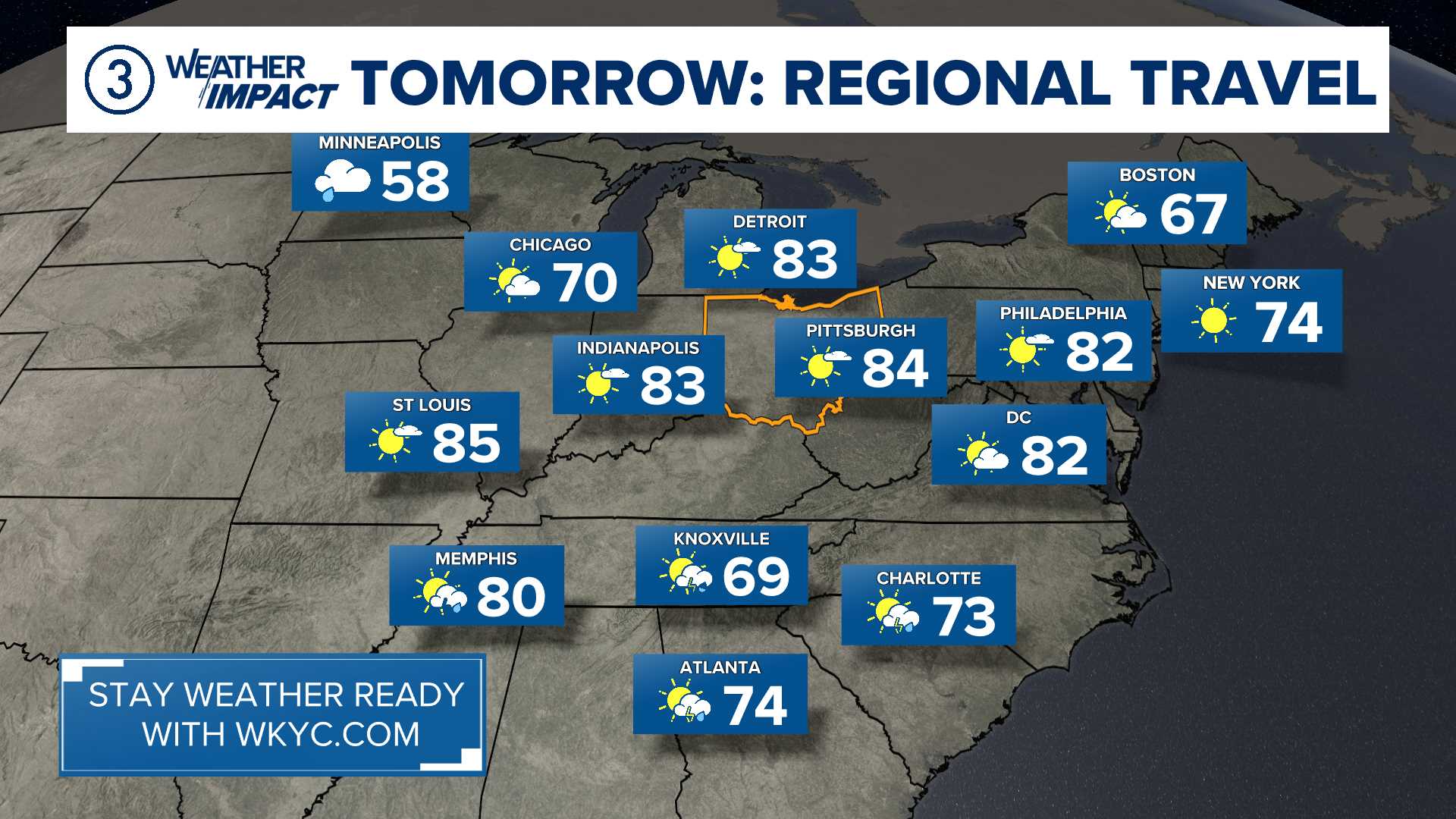 ---
Follow the Channel 3 Weather Team on Twitter @wkycweather and on Facebook