A wave of chilly air will plunge across the Great Lakes and interior Northeast tomorrow.
The cool air spilling over the warm Great Lakes will trigger rain showers and possibly waterspouts. The chill will push significantly far to the south, bringing the lowest temperatures since spring and low humidity to the Florida Peninsula.
Ahead of the cool push, soaking rain will drench New England and could lead to localized flooding. Showers may also linger in southeastern Florida, while the rest of the South basks in sunshine. The Central states can expect a dry day with temperatures rebounding in the central and northern Plains.
Spotty showers may brush northwestern Washington as other areas of the West are dry. While winds slacken in Southern California, persistent heat will keep the fire danger high.
SPECIAL WEATHER
No new information for this time period.
WEATHER HIGHLIGHTS
No new information for this time period.
DAILY EXTREMES
National High Tuesday 107 at Miramar MCAS, CA
National Low Tuesday 12 at Bodie State Park, CA
_____
Copyright 2017 AccuWeather
---
CURRENT NATIONAL SATELLITE:
CURRENT NATIONAL TEMPERATURES:
YOUR TRAVEL FORECAST: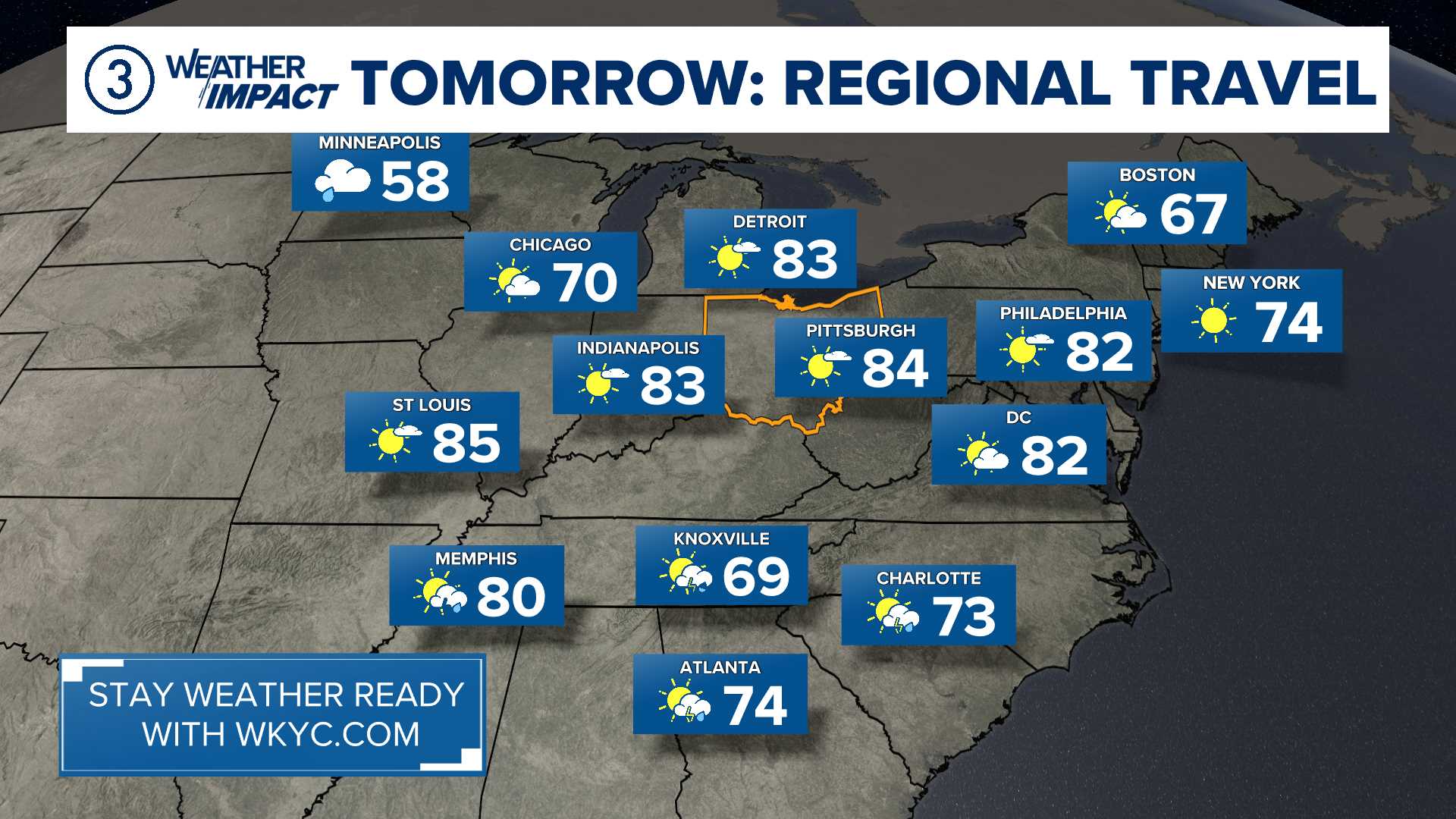 ---
Follow the Channel 3 Weather Team on Twitter @wkycweather and on Facebook