The storm that has doused New England for the past few days will finally exit the region tomorrow.
A large part of the Eastern Seaboard can expect some sunshine and slightly milder conditions. The mild air will be drawn northward ahead of a storm system over the Great Lakes. Rain and thunderstorms are forecast to erupt across the Ohio and lower Mississippi valleys, where some of the storms could turn heavy and gusty.
Cold air will be pulled across the nation's midsection behind the storm. A mixture of rain and snow will lead to slippery travel across the Upper Midwest. Parts of Minnesota and northern Wisconsin will pick up several inches of snow. A large dome of dry air over the West will lead to abundant sunshine and temperatures slightly above normal for much of the region.
SPECIAL WEATHER
No new information for this time period.
WEATHER HIGHLIGHTS
No new information for this time period.
DAILY EXTREMES
National High Thursday 97 at Palm Springs, CA
National Low Thursday 17 at Waverly, CO
_____
Copyright 2017 AccuWeather
---
CURRENT NATIONAL SATELLITE:
CURRENT NATIONAL TEMPERATURES:
YOUR TRAVEL FORECAST: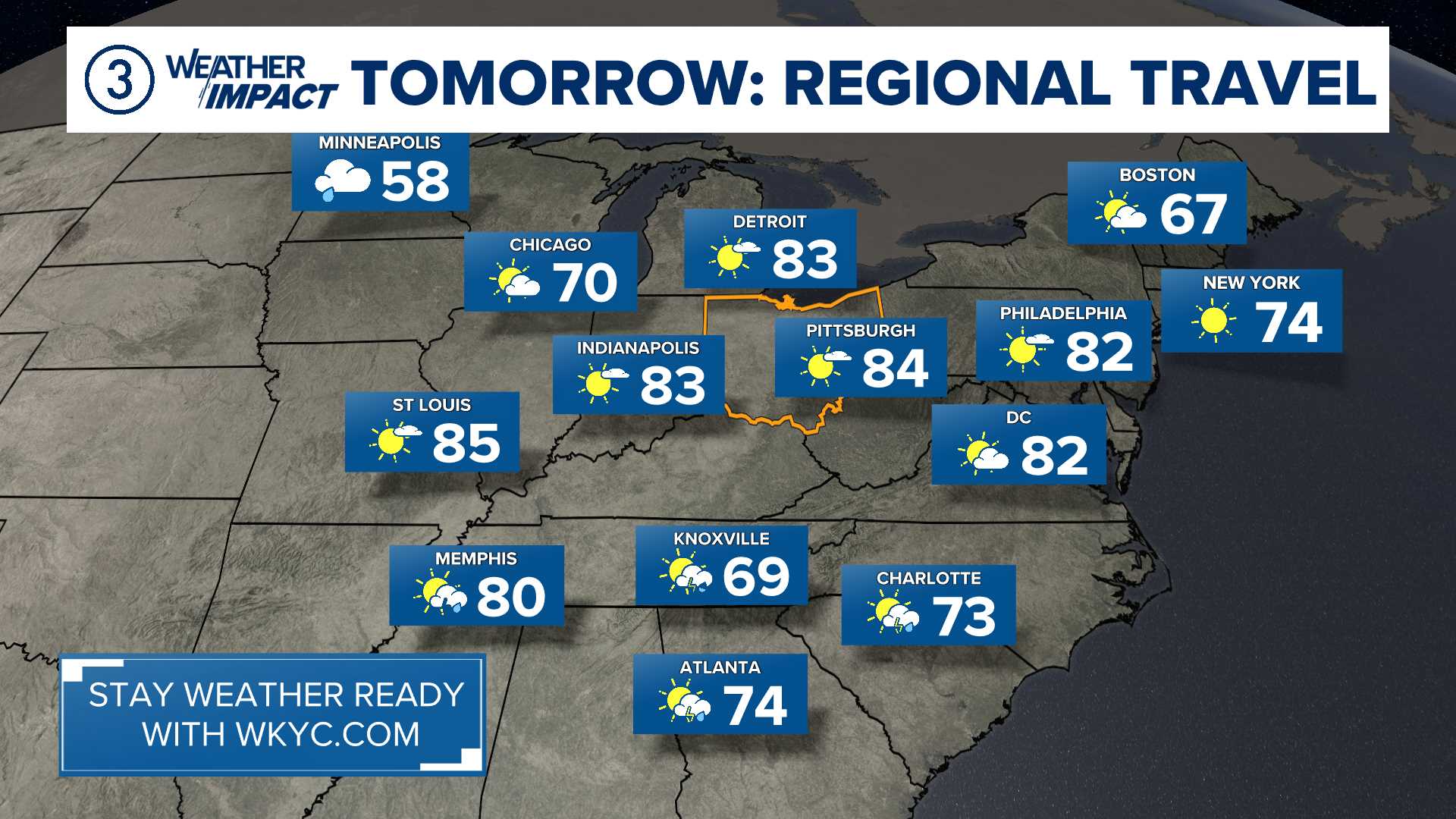 ---
Follow the Channel 3 Weather Team on Twitter @wkycweather and on Facebook