A strengthening storm system will move up the East Coast tomorrow and bring widespread rain, some heavy, from the mid-Atlantic to the Northeast.
As the storm strengthens, winds will pick up along the mid-Atlantic and Northeast coasts with wind gusts between 50-70 mph possible. Coastal flooding will be a concern, especially at high tide. This storm will push, what may become Philippe, farther out to sea.
Drier and cooler weather will move across the Southeast. This could lead to some snow showers across the higher elevations of the Appalachians. Meanwhile, a storm system across south-central Canada will result in a few rain and snow showers from the northern Rockies to the Upper Midwest, along with cooler air and gusty winds.
Dry weather continues to hold from the Southwest to the southern Plains.
SPECIAL WEATHER
No new information for this time period.
WEATHER HIGHLIGHTS
No new information for this time period.
DAILY EXTREMES
National High Saturday 98 at Palm Springs, CA
National Low Saturday 5 at Hohnholz Ranch, CO
_____
Copyright 2017 AccuWeather
---
CURRENT NATIONAL SATELLITE:
CURRENT NATIONAL TEMPERATURES:
YOUR TRAVEL FORECAST: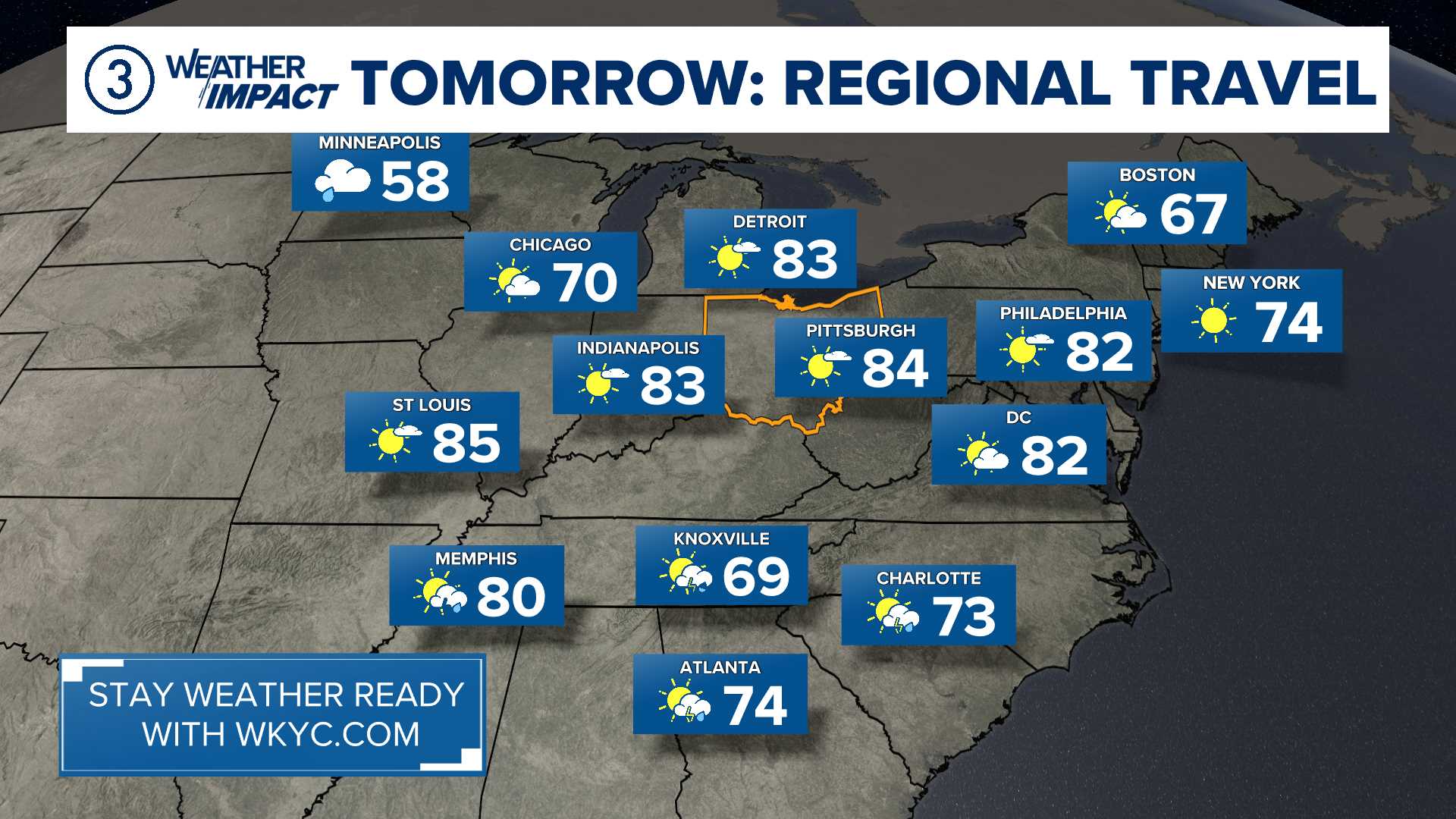 ---
Follow the Channel 3 Weather Team on Twitter @wkycweather and on Facebook