While tomorrow is expected to be a calm and pleasant day in the southeastern U.S., a system encroaching upon the Eastern Seaboard will bring stormier conditions to the Mississippi Valley and mid-Atlantic.
Cool, breezy conditions in the Midwest will be accompanied by scattered showers, with precipitation falling as snow near the Canadian border.
Sunshine and southerly winds are expected to help warmth build back into the Rockies and central Plains to kick off November, though wet and windy conditions will pester the Northwest.
While coastal areas in Southern California can expect another dreary morning, the rest of the western U.S. will have a calm and sunny day.
SPECIAL WEATHER
No new information for this time period.
WEATHER HIGHLIGHTS
No new information for this time period.
DAILY EXTREMES
National High Tuesday 87 at Kingsville, TX
National Low Tuesday 3 at Alliance, NE
_____
Copyright 2017 AccuWeather
---
CURRENT NATIONAL SATELLITE:
CURRENT NATIONAL TEMPERATURES:
YOUR TRAVEL FORECAST: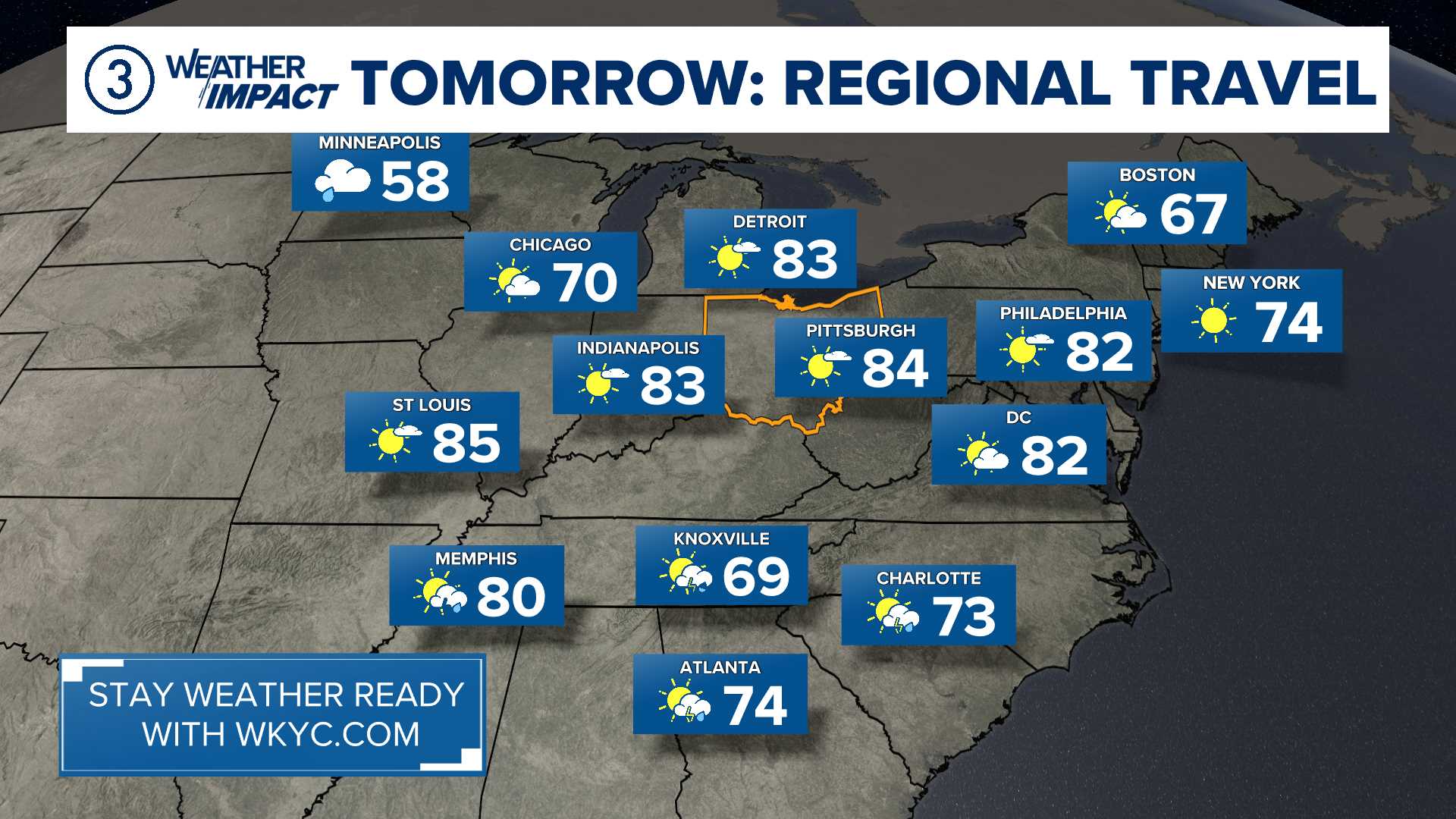 ---
Follow the Channel 3 Weather Team on Twitter @wkycweather and on Facebook