Nate will approach the central Gulf Coast with rain, wind and dangerous seas tomorrow.
Moisture will spread inland across Louisiana, Mississippi and Alabama with the threat for flash and urban flooding. Away from Nate, showers and thunderstorms will soak parts of the southern Atlantic Seaboard.
Meanwhile, a non-tropical system will bring soaking and beneficial rain from the upper Mississippi Valley to the central Great Lakes. Very warm and dry conditions are in store across the mid-Atlantic while showers dampen upstate New York and New England.
Most areas from the Pacific Coast to the High Plains can expect dry weather with some sunshine. The leading edge of cool air will trigger showers across the Northwest as heat builds in the Southwest.
SPECIAL WEATHER
No new information for this time period.
WEATHER HIGHLIGHTS
No new information for this time period.
DAILY EXTREMES
National High Friday 97 at Thermal, CA
National Low Friday 9 at Bodie State Park, CA
_____
Copyright 2017 AccuWeather
---
CURRENT NATIONAL SATELLITE:
CURRENT NATIONAL TEMPERATURES:
YOUR TRAVEL FORECAST: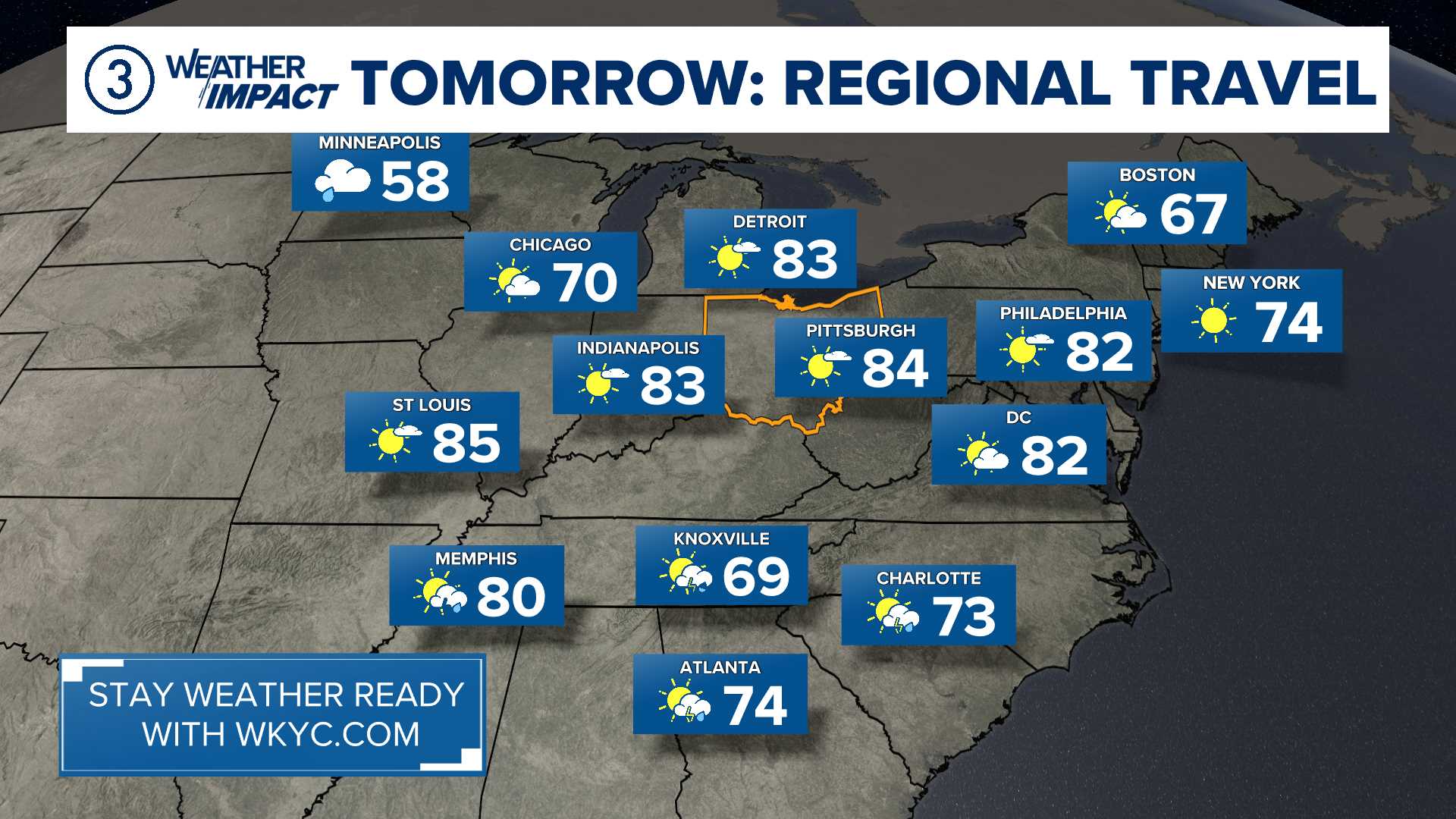 ---
Follow the Channel 3 Weather Team on Twitter @wkycweather and on Facebook