Spotty showers will dot the Northeast tomorrow, but much of the day will be rain-free. Morning fog will give way to a sunny and warm afternoon in the Ohio Valley.
Thunderstorms will cluster near the central and eastern Gulf Coast, potentially slowing Irma cleanup operations across Florida. The central and southern Plains will broil under plenty of sunshine as temperatures soar into the 90s F. Very spotty storms could erupt in these areas late in the day.
Meanwhile, a strong push of cold air will sweep across the interior Northwest and northern Plains. Much-needed rain will fall in these areas with snow expected across the high country of the northern Rockies. Severe storms could occur in eastern South Dakota. Much of the Pacific Coast will be dry and cool.
SPECIAL WEATHER
No new information for this time period.
WEATHER HIGHLIGHTS
No new information for this time period.
DAILY EXTREMES
National High Thursday 106 at Carrizo Springs, TX
National Low Thursday 27 at Sunset Crater, AZ
_____
Copyright 2017 AccuWeather
---
CURRENT NATIONAL SATELLITE:
CURRENT NATIONAL TEMPERATURES:
YOUR TRAVEL FORECAST: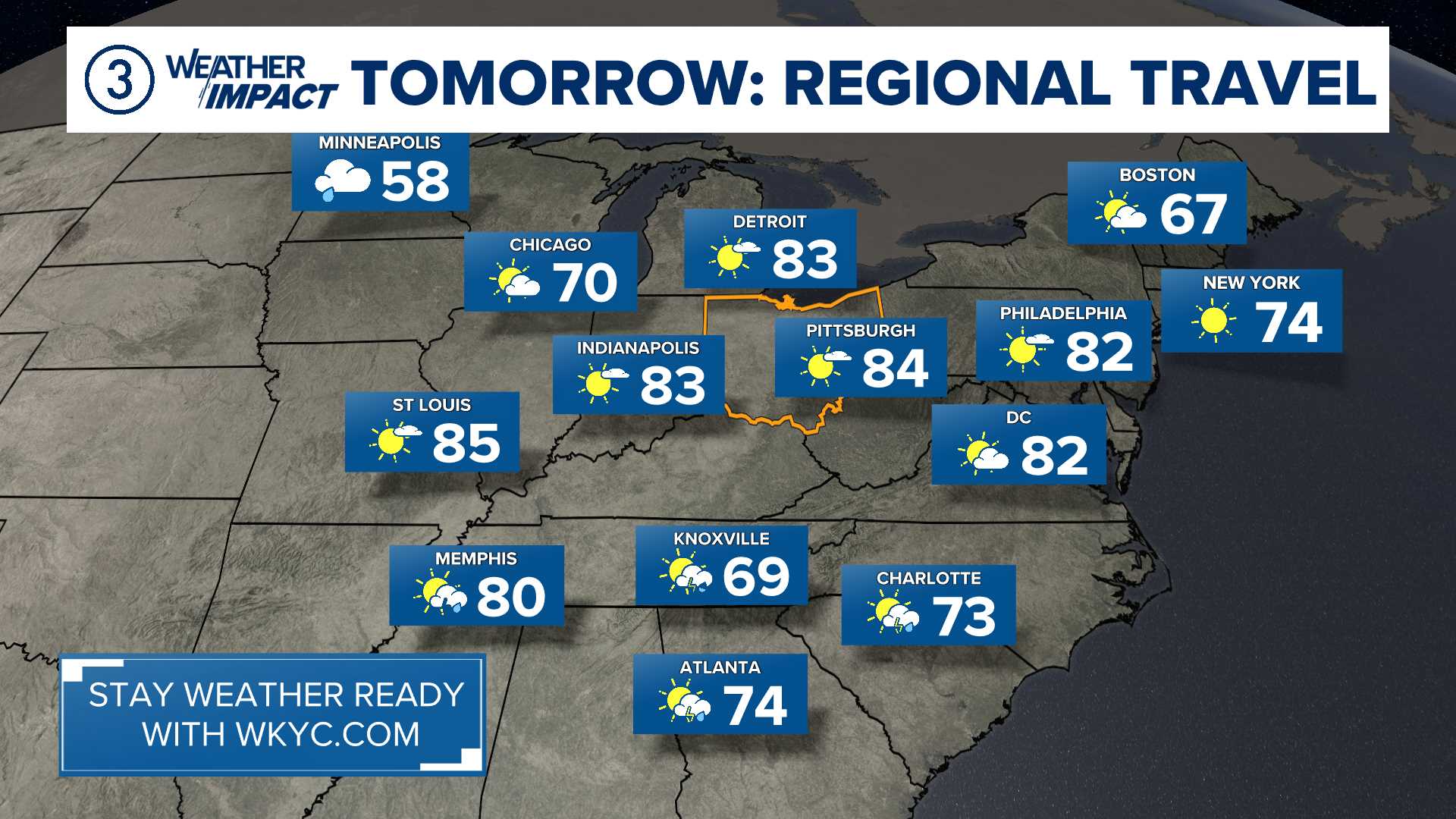 ---
Follow the Channel 3 Weather Team on Twitter @wkycweather and on Facebook