Jose will wander close to the Northeast coast tomorrow.
Rain and gusty winds will spread across the mid-Atlantic and southeastern New England coasts with sporadic power outages possible. High seas will continue to pound the coast, leading to beach erosion and coastal flooding at high tide.
The interior Northeast and Southeast can expect another dry, warm day. A smattering of showers and storms will dampen the Great Lakes to the southern Plains. Unseasonably warm and humid air will fuel the storms, which could contain downpours and brief gusty winds.
Meanwhile, severe weather is forecast over the northern Plains late in the afternoon. The damaging storms will erupt along the leading edge of another push of chilly air. Rain and mountain snow will chill much of the Northwest. The Southwest will be dry.
SPECIAL WEATHER
No new information for this time period.
WEATHER HIGHLIGHTS
No new information for this time period.
DAILY EXTREMES
National High Monday 100 at McAllen, TX
National Low Monday 21 at Hohnholz Ranch, CO
_____
Copyright 2017 AccuWeather
---
CURRENT NATIONAL SATELLITE:
CURRENT NATIONAL TEMPERATURES:
YOUR TRAVEL FORECAST: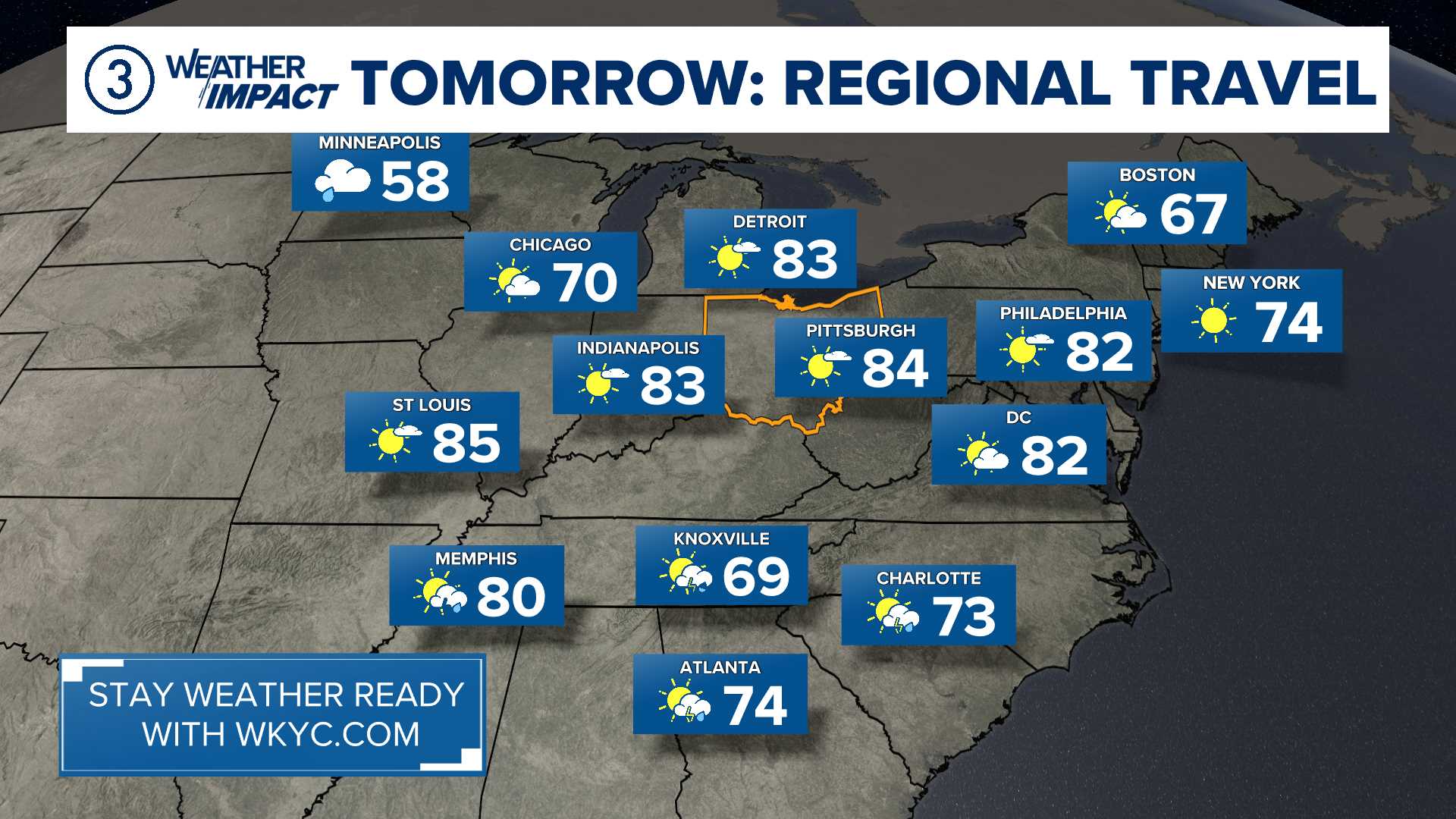 ---
Follow the Channel 3 Weather Team on Twitter @wkycweather and on Facebook