While Jose's rainfall will remain offshore tomorrow, southeastern New Englanders can still expect a windy and mainly cloudy day.
All northeastern shorelines will continue to be buffeted by rough surf and localized coastal flooding as a result. Otherwise, inland locations in the eastern and central United States can expect another warm and humid day.
Showers and storms will pester the Southern states, with a few storms also possible in the Upper Midwest ahead of drier air filtering into the region. The Southwest will remain breezy but brisk as a storm system keeps the Northwest chilly and dreary.
A few showers could occur as far south as Los Angeles, mainly in the morning, as cool and cloudy weather settles in.
SPECIAL WEATHER
No new information for this time period.
WEATHER HIGHLIGHTS
No new information for this time period.
DAILY EXTREMES
National High Wednesday 101 at Edinburg, TX
National Low Wednesday 22 at Sunset Crater, AZ
_____
Copyright 2017 AccuWeather
---
CURRENT NATIONAL SATELLITE:
CURRENT NATIONAL TEMPERATURES:
YOUR TRAVEL FORECAST: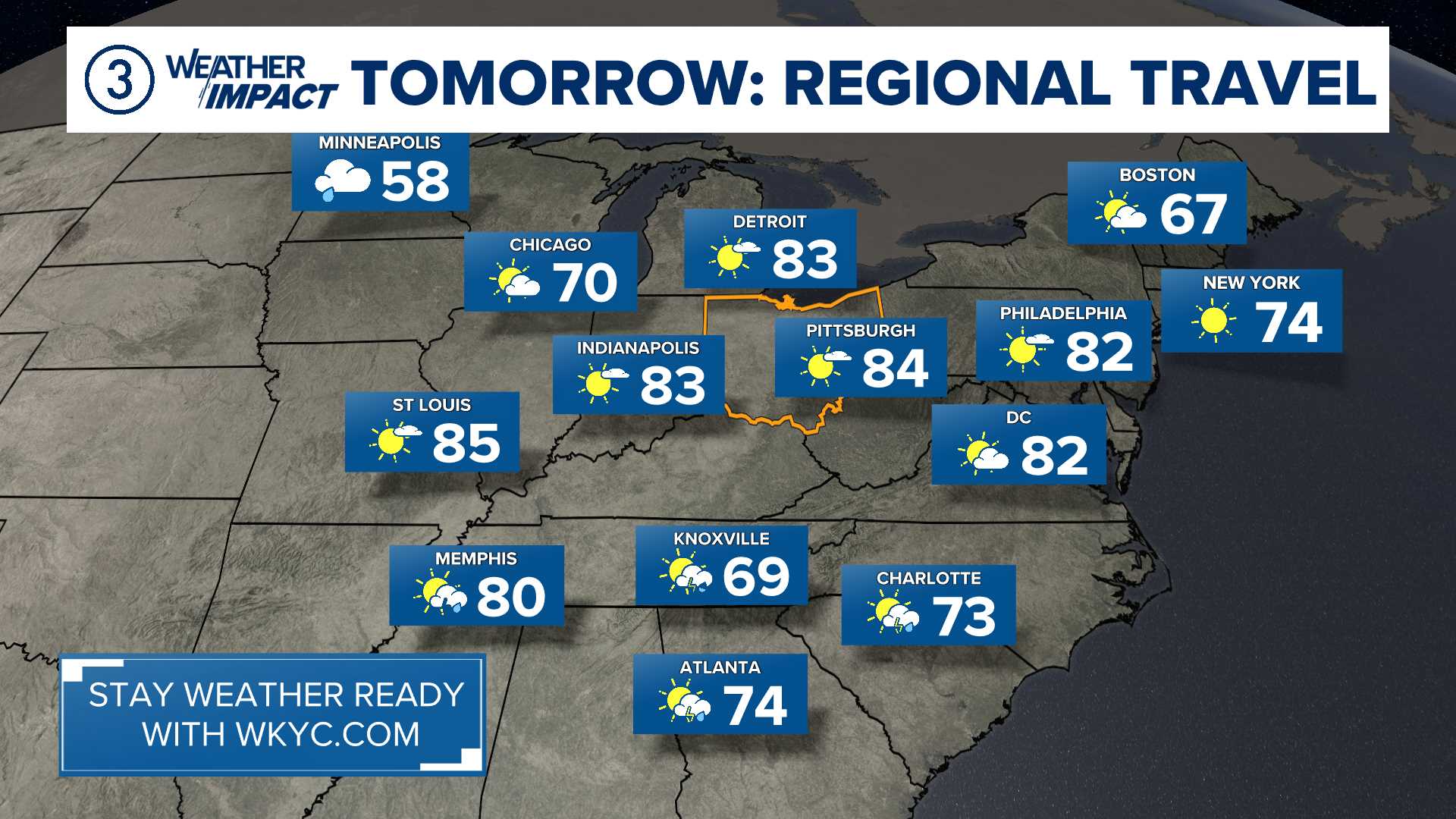 ---
Follow the Channel 3 Weather Team on Twitter @wkycweather and on Facebook