Maria will continue northward through the Turks and Caicos islands tomorrow before heading out to sea for at least several days.
Jose will continue to spin off the southeast coast of New England, keeping showers and blustery winds in the forecast for those in Rhode Island, Boston and Cape Cod.
The rest of the Northeast, as well as areas along the Appalachians, can expect another foggy morning to give way to a hot and sunny day.
Heat and humidity in the Southeast will spark afternoon showers, contrasting dry, breezy heat in the Plains. A system barreling into the region will spark late-day storms in the northern Plains, while cool, rainy weather plagues the Interior Northwest.
Otherwise, the West can anticipate a largely dry and cool end to the workweek.
SPECIAL WEATHER
No new information for this time period.
WEATHER HIGHLIGHTS
No new information for this time period.
DAILY EXTREMES
National High Thursday 101 at Hill City, KS
National Low Thursday 23 at Crater Lake, OR
_____
Copyright 2017 AccuWeather
---
CURRENT NATIONAL SATELLITE:
CURRENT NATIONAL TEMPERATURES:
YOUR TRAVEL FORECAST: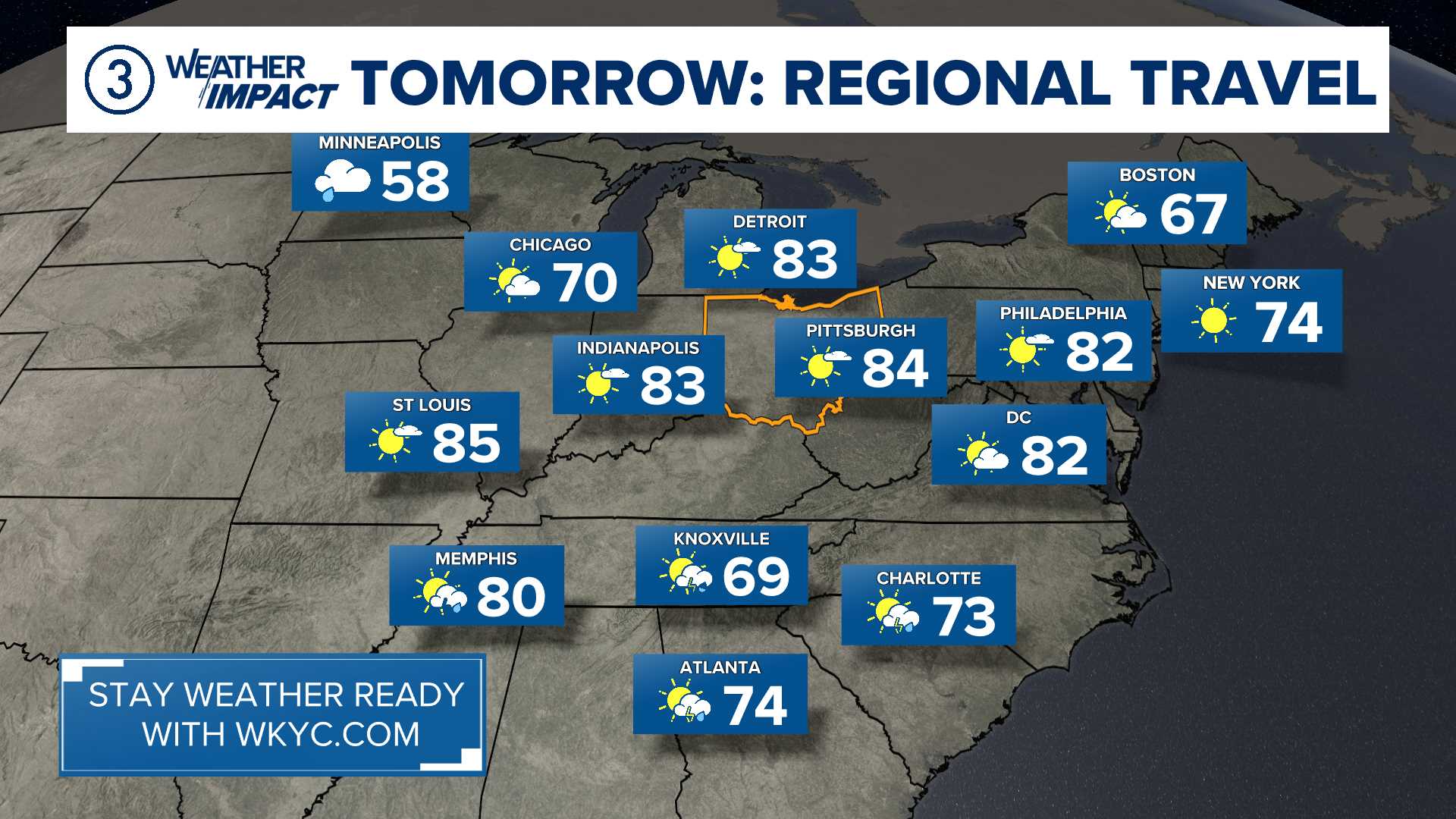 ---
Follow the Channel 3 Weather Team on Twitter @wkycweather and on Facebook