Abnormally hot air will hold its grip for one last day in New England and the mid-Atlantic tomorrow as temperatures soar 15-25 degrees Fahrenheit above normal.
High humidity and blazing sunshine will make prolonged outdoor activities dangerous for sensitive groups. Maria is forecast to brush the Outer Banks of eastern North Carolina with several inches of rain and wind gusts of 40-60 mph.
The combination of heavy rain and coastal inundation from storm surge may damage homes and property and threaten lives. A push of refreshing, fall-like air will whisk away the summerlike heat in the Midwest and south-central United States, while warmer air returns to the Pacific Northwest and northern Rockies.
The onslaught of heavy rain and drenching thunderstorms will continue to worsen flooding concerns from southwestern Oklahoma to southwestern Texas.
SPECIAL WEATHER
No new information for this time period.
WEATHER HIGHLIGHTS
No new information for this time period.
DAILY EXTREMES
National High Tuesday 97 at Harlingen, TX
National Low Tuesday 14 at Bodie State Park, CA
_____
Copyright 2017 AccuWeather
---
CURRENT NATIONAL SATELLITE:
CURRENT NATIONAL TEMPERATURES:
YOUR TRAVEL FORECAST: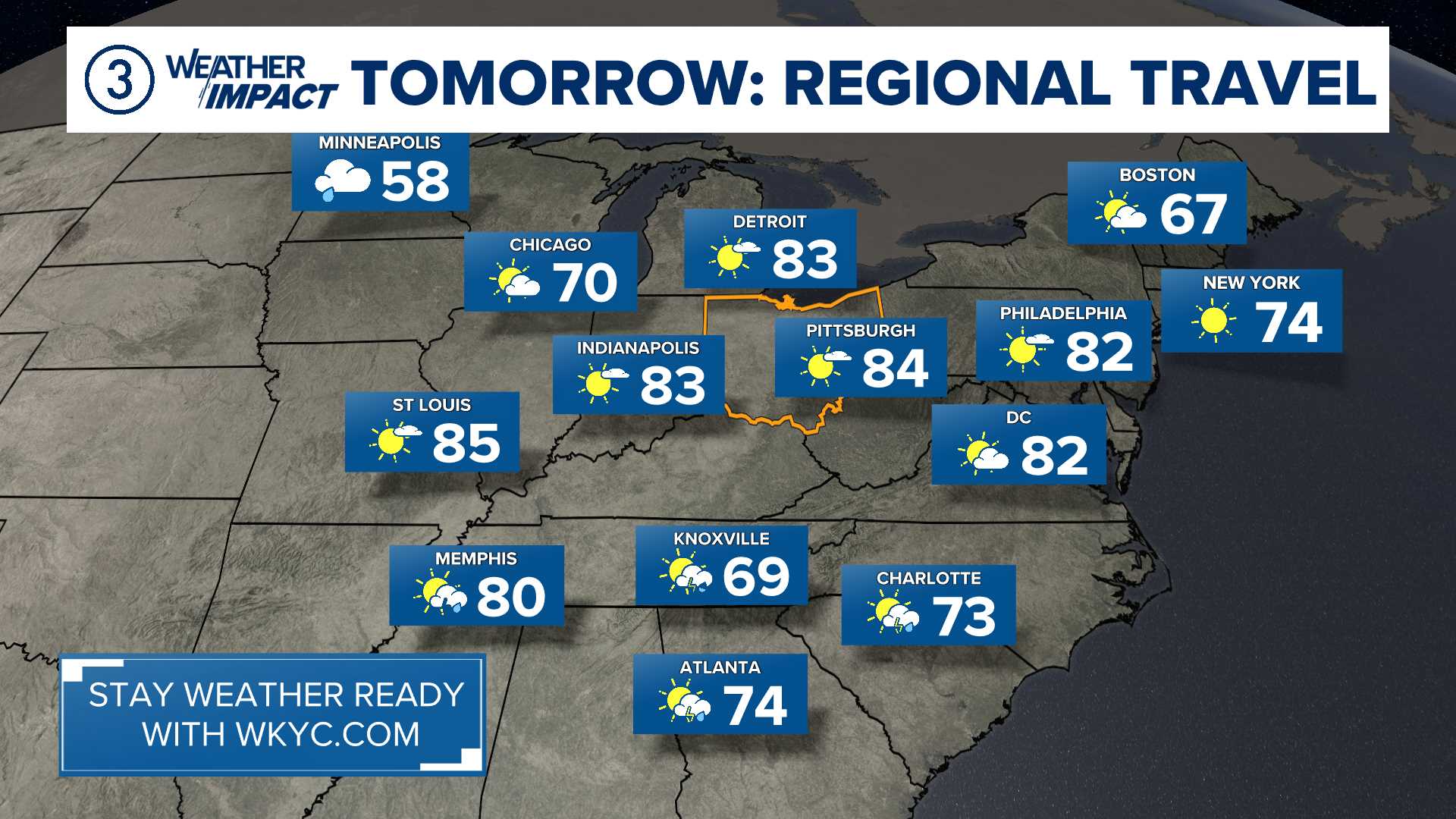 ---
Follow the Channel 3 Weather Team on Twitter @wkycweather and on Facebook