As Maria treks into the North Atlantic tomorrow, gusty winds and storm surge will continue to threaten the Outer Banks of North Carolina, while some of the storm's rain impacts southeastern New England as well.
Otherwise, a dry and refreshingly cooler day is in store for the northeastern United States. Heat and humidity will remain entrenched across the South, with sunshine prevailing across most of the area. Showers and storms are expected to drench Texas, New Mexico and Colorado.
This is the only widespread area of precipitation in the entire country tomorrow, with dry and relatively cooler weather anticipated for the rest of the western U.S. However, warmth will begin to build back in along the West Coast.
SPECIAL WEATHER
No new information for this time period.
WEATHER HIGHLIGHTS
No new information for this time period.
DAILY EXTREMES
National High Wednesday 97 at Jasper, AL
National Low Wednesday 16 at Bodie State Park, CA
_____
Copyright 2017 AccuWeather
---
CURRENT NATIONAL SATELLITE:
CURRENT NATIONAL TEMPERATURES:
YOUR TRAVEL FORECAST: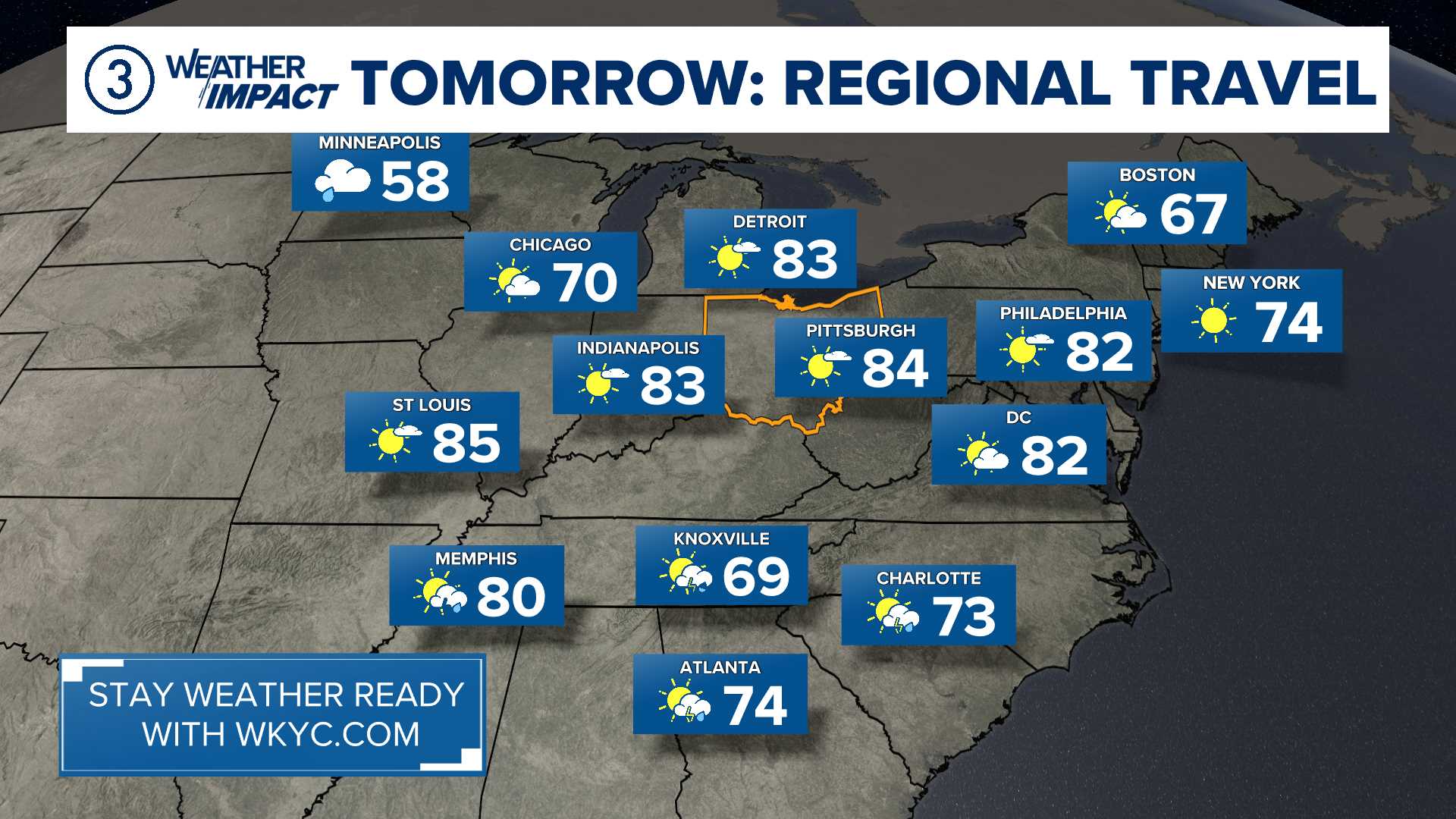 ---
Follow the Channel 3 Weather Team on Twitter @wkycweather and on Facebook