Most areas along and east of the Mississippi River will experience a dry and seasonable late-September day tomorrow with a few exceptions.
One batch of showers will sweep across the interior and coastal Northeast. Downpours are forecast to continue to drench the Florida Peninsula as a tropical system brews. Showers will stretch from the Dakotas to Texas and New Mexico as systems roll out of the Rockies and into the Central states.
Heavy and locally severe thunderstorms are possible across the High Plains. Sharply colder air will spill into the Northwestern states, accompanied by rain along the Pacific coast and in the northern Rockies. The Desert Southwest will remain dry, sunny and hot.
SPECIAL WEATHER
No new information for this time period.
WEATHER HIGHLIGHTS
No new information for this time period.
DAILY EXTREMES
National High Friday 100 at Thermal, CA
National Low Friday 17 at Bodie State Park, CA
_____
Copyright 2017 AccuWeather
---
CURRENT NATIONAL SATELLITE:
CURRENT NATIONAL TEMPERATURES:
YOUR TRAVEL FORECAST: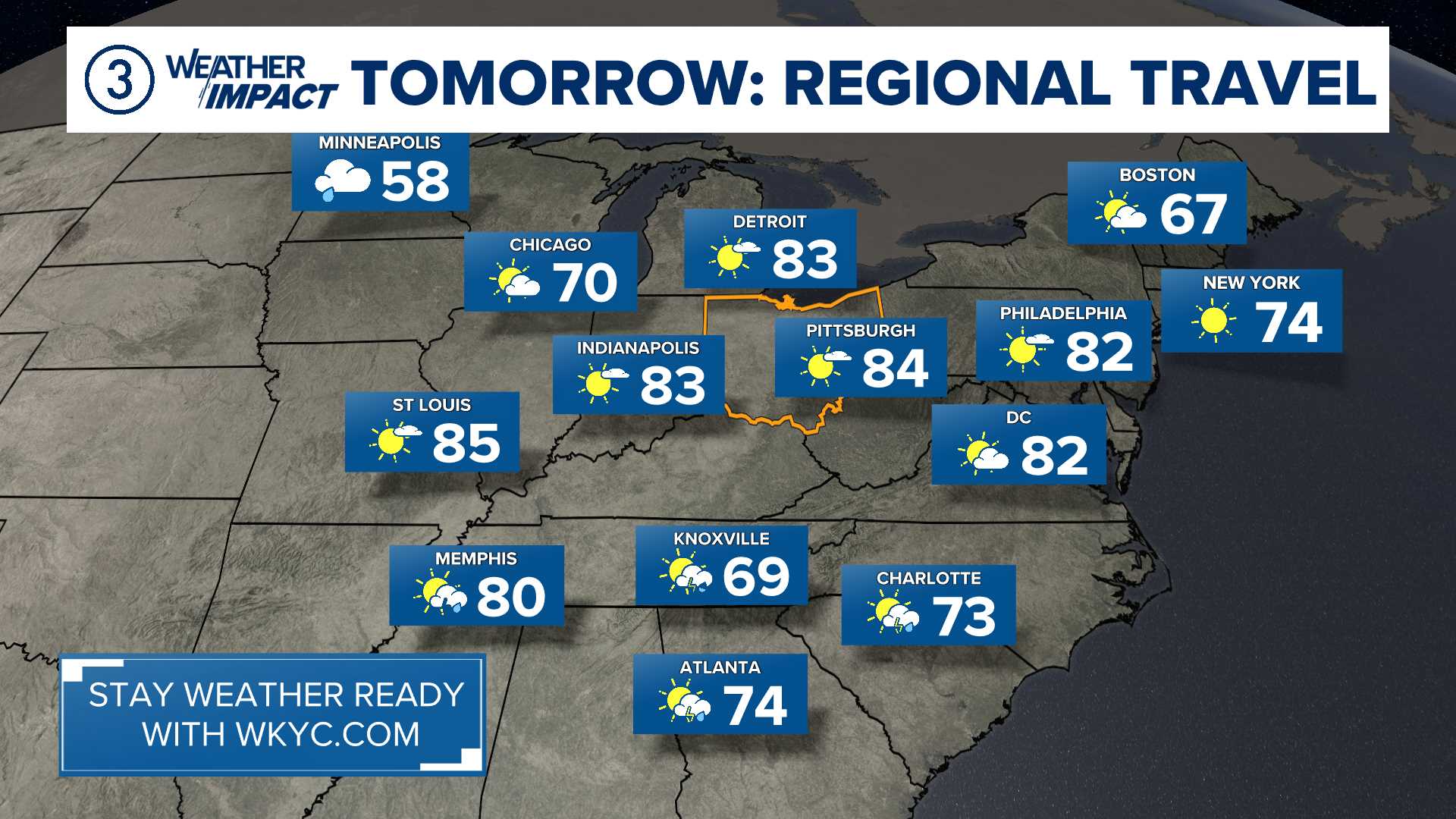 ---
Follow the Channel 3 Weather Team on Twitter @wkycweather and on Facebook