Around 6:00 a.m., the Lorain County Sheriff declared a Level 1 snow emergency because of slick roads. By lunch, the sun and blue skies made an appearance.
While road might have been clear, we're not in the clear. Wind blowing across open field may show some green, but that snow can cause icy patches on those rural roads.
A little further west in Sandusky, Mother Nature made an ice sculpture out of some benches near the lake. Down in Medina, we found the same snow-blown slick spots on rural roads, but also passed some plows.
Speaking of plows, Patrick Stout has been clearing the Ohio Turnpike for the last decade, His shift put him in the double plow. "We're doubling the distance and the amount of time to clear the right and center lanes," he explained.
Turnpike crews are working 12 hour shifts until the warning passes, but if you see a truck like Patrick's, steer clear.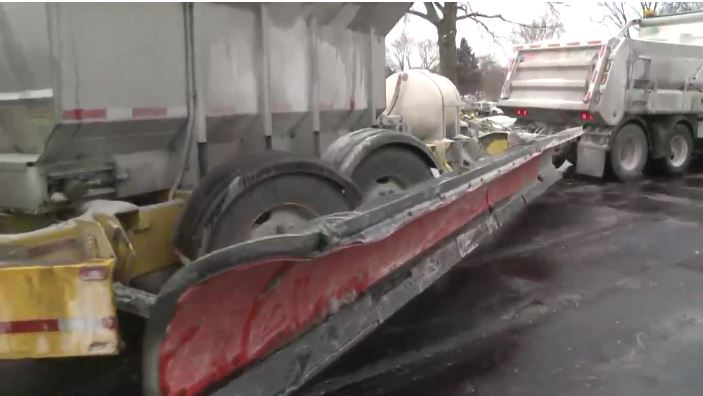 "Generally if this truck is out, the road conditions are terrible. They just got to be patient with us and the process of what we're doing."