As if going from 70 degrees on Friday to freezing and snow Saturday wasn't rough enough, now we're dealing with brutal wind.
The National Weather Service has issued a Wind Advisory for Ashtabula, Cuyahoga, Lake and Lorain counties until 4 p.m. Sunday.
WEATHER | Current alerts
Forecasters say winds of 25-35 mph with gusts up to 50 mph are expected.
Officials warn that travel may become difficult for high-profile vehicles.
A Wind Advisory is issued for sustained winds of 31-39 mph or gusts between 46-57 mph.
"Winds of this magnitude can cause minor property damage without extra precautions," the National Weather Service declares.
The tropical storm force winds on Lake Erie have pushed over several trees and powerlines including this one on the corner of Dorchester and Neff Road (east side of Euclid Creek Reservation). Thanks to Don Foltz for sending us this photo.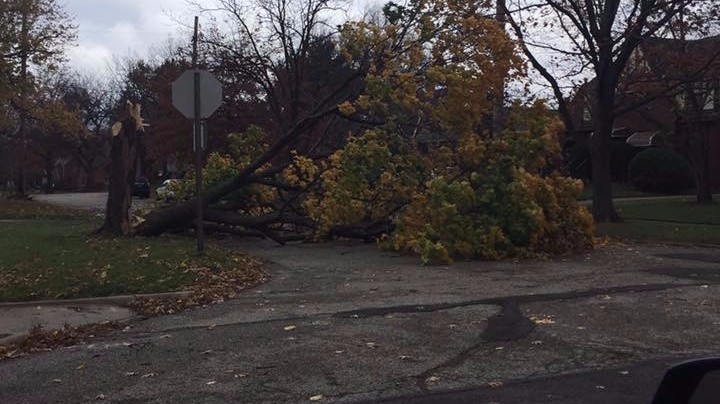 FORECAST | 7-day outlook