CLEVELAND - What book do you love the most? Today is the perfect day to snap a picture with it, and sing its praises on social media.
That's because Sept. 8 is International Literacy Day,a day devoted to raising awareness about the importance of literacy.
This year, The Literacy Cooperative of Greater Cleveland is asking Northeast Ohioans to support the global campaign by sharing pictures on social media of their most-loved books.
A number of local leaders have already posted their reading pictures on Twitter including Cuyahoga County Executive Armond Budish who recommends a management book by local business legend Morton Mandel, and Cleveland Mayor Frank Jackson who is currently reading "Listening In: The Secret White House Recordings of John F. Kennedy."
WKYC is a sponsor of International Literacy Day activities in Greater Cleveland, and several staffers at the news station have posted their favorite books today.
In a tweet, anchor Russ Mitchell said he's currently reading the new Louis Stokes autobiography, "The Gentleman from Ohio," and his co-anchor Sara Shookman gave a thumbs up to Amy Schumer's new book, saying it "comes with lots of laughs."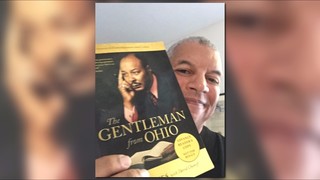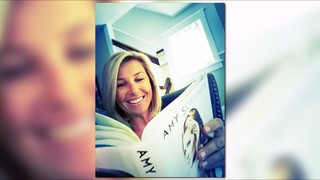 Greater Clevelanders are welcome to join in, by taking a snapshot of themselves with a book that they would recommend for others to read. They are then asked to post their pictures on Facebook, Instagram and Twitter with #CLEReads2016 and #RecommendedReads. The goal is to have everyone learn about at least one book they'd like to add to their bookshelves before the end of the day, say Literacy Cooperative officials.
Others posting their reading selfies include Cleveland Council Members Phyllis Cleveland and Brian Kazy, a number of mayors from Rocky River, Maple Heights, Parma Heights, South Euclid, Willoughby and University Heights and Cleveland Police Captain Keith Sulzer.
The Literacy Cooperative, Cuyahoga County Public Library, Cleveland Public Library and WKYC are teaming up for this global campaign instituted by UNESCO (the United Nations Education, Scientific and Cultural Organization) to raise awareness about literacy and how it is critical to our region's economic future.