The core of the cold air will remain over the Upper Midwest.
A system skirting across the upper Great Lakes will rejuvenate snow showers and squalls across Michigan.
Meanwhile, a storm will brew off the southern Atlantic Seaboard, brushing northeastern Florida to eastern North Carolina with enough snow and a wintry mix to create slippery travel.
Rain is forecast to wind down across the Florida Peninsula. This storm is poised to unleash blizzard conditions across New England later in the week. Much of the rest of the country can expect a dry day.
A few showers will reach coastal California as a storm approaches.
WEATHER HIGHLIGHTS
No new information for this time period.
DAILY EXTREMES
National High Tuesday 85 at Palm Springs, CA
National Low Tuesday -36 at Malta, MT
_____
Copyright 2018 AccuWeather
---
CURRENT NATIONAL SATELLITE:
CURRENT NATIONAL TEMPERATURES:
YOUR TRAVEL FORECAST: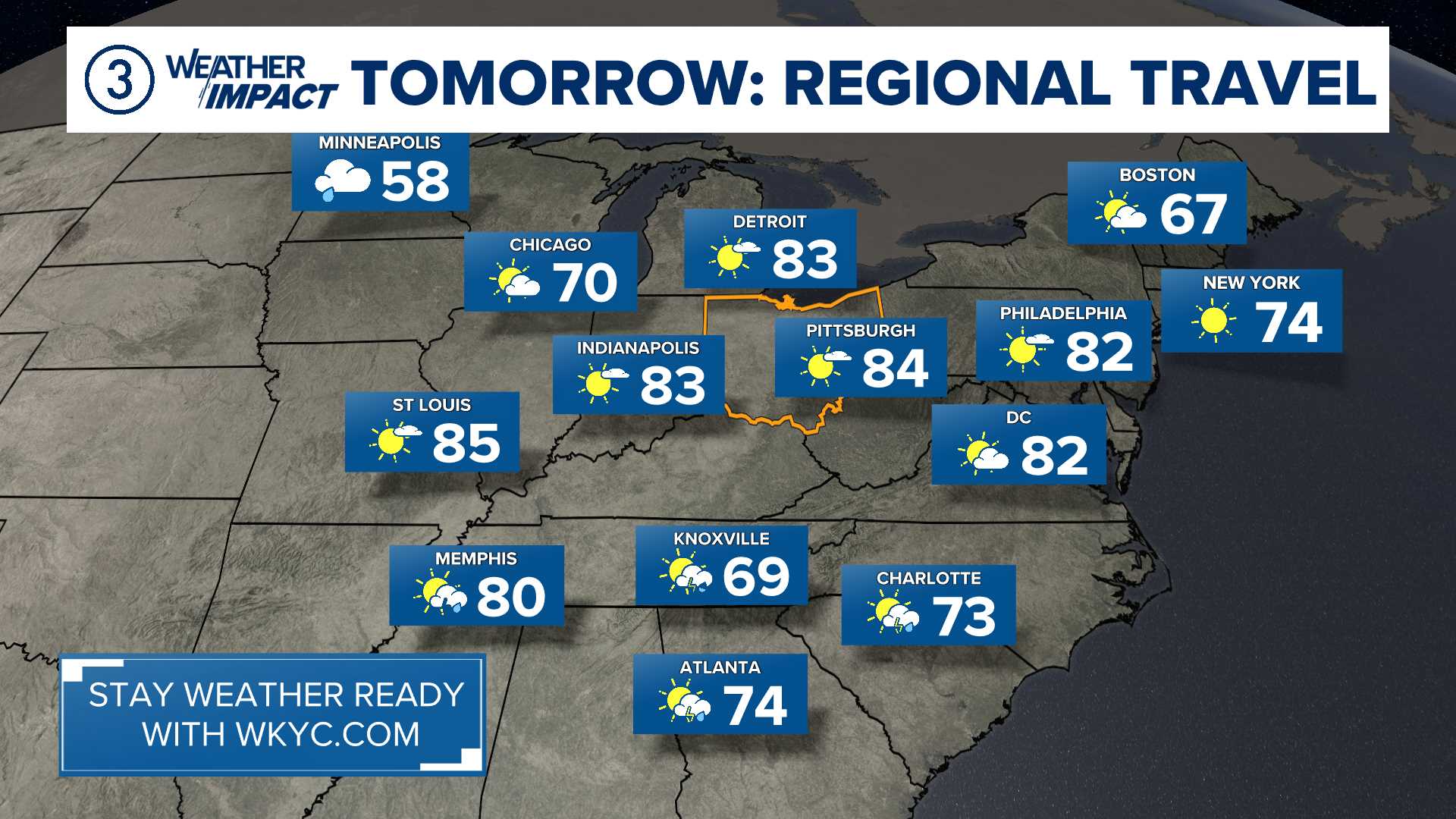 ---
Follow the Channel 3 Weather Team on Twitter @wkycweather and on Facebook
Copyright 2018 The Associated Press. All rights reserved. This material may not be published, broadcast, rewritten or redistributed.