However, howling winds behind the storm can create localized whiteouts from blowing and drifting snow. Winds will still remain strong enough to cause additional sporadic power outages.
On the warm side of the storm, rain will dampen areas from the central Appalachians to the Florida Panhandle. Fortunately, the rain is not expected to be heavy enough to cause flooding.
Meanwhile, much colder air will return to the northern Rockies, Plains and Upper Midwest in the wake of the snowstorm, while high pressure brings tranquil but chilly conditions to the Northeast.
After several days of howling winds and coastal flooding, much calmer conditions will return to New England.
SPECIAL WEATHER
No new information for this time period.
WEATHER HIGHLIGHTS
No new information for this time period.
DAILY EXTREMES
National High Monday 90 at Edinburg, TX
National Low Monday -12 at Bridgeport, CA
_____
Copyright 2018 AccuWeather
---
CURRENT NATIONAL SATELLITE:
CURRENT NATIONAL TEMPERATURES:
YOUR TRAVEL FORECAST: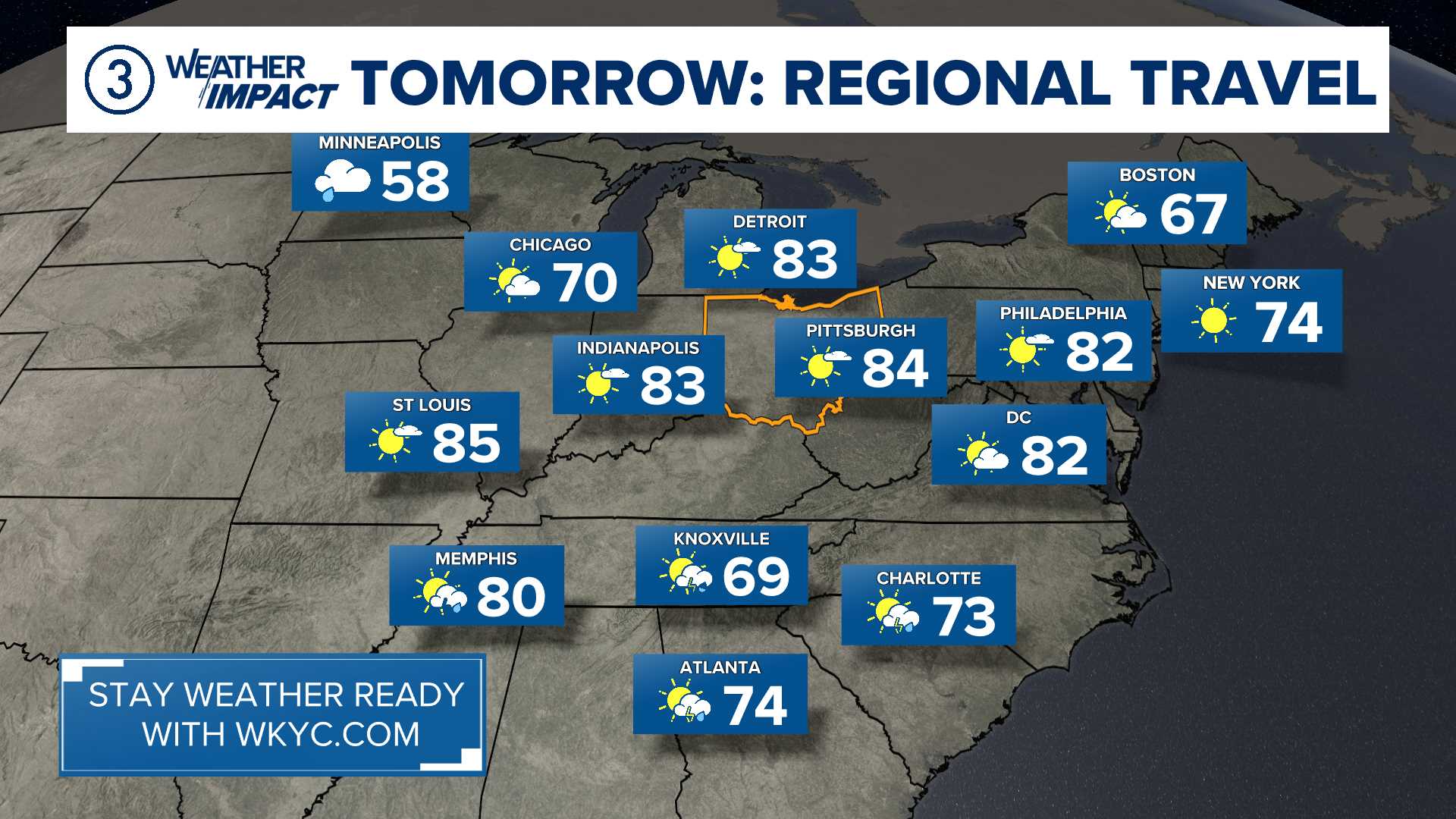 ---
Follow the Channel 3 Weather Team on Twitter @wkycweather and on Facebook
Copyright 2018 The Associated Press. All rights reserved. This material may not be published, broadcast, rewritten or redistributed.