Sporadic power outages are possible due to the combination of heavy wet snow and gusty winds. Travel will be very difficult during the height of the storm.
Amid chilly air in the storm's wake, snow showers are possible around the Great Lakes and central Appalachians. The Southeast states can expect sunshine with below-normal temperatures. A dry day is anticipated for a large part of the Southwest and the nation's midsection.
A new storm is set to plow into the Pacific Northwest with coastal rain and mountain snow. A few showers will reach Northern and central California, with a more significant storm set to plow into the state over the weekend.
SPECIAL WEATHER
No new information for this time period.
WEATHER HIGHLIGHTS
No new information for this time period.
DAILY EXTREMES
National High Monday 90 at Edinburg, TX
National Low Monday -12 at Bridgeport, CA
_____
Copyright 2018 AccuWeather
---
CURRENT NATIONAL SATELLITE:
CURRENT NATIONAL TEMPERATURES:
YOUR TRAVEL FORECAST: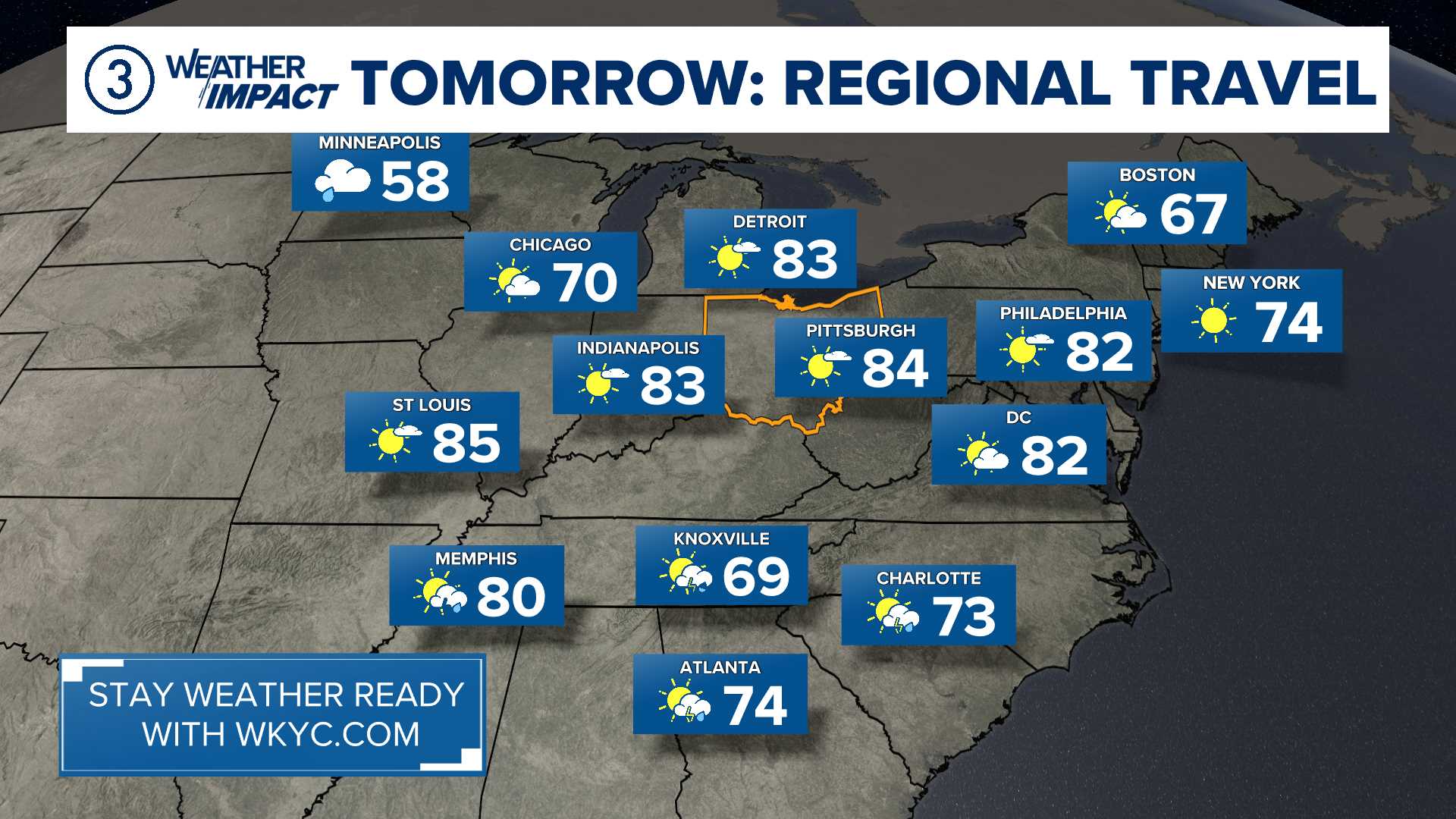 ---
Follow the Channel 3 Weather Team on Twitter @wkycweather and on Facebook
Copyright 2018 The Associated Press. All rights reserved. This material may not be published, broadcast, rewritten or redistributed.