A quick bout of unseasonably cool air will chill the Northeast tomorrow and be accompanied by a few showers.
Increasing amounts of cloud cover and heavy afternoon thunderstorms will bring an end to the extreme heat in the southern mid-Atlantic and Carolinas. The strongest storms can produce locally damaging wind gusts and flooding downpours, mainly from the Outer Banks westward into Georgia.
Sunshine, dry air and pleasant conditions will grace areas from the central Plains through the Ohio Valley and mid-Atlantic, providing ideal conditions for outdoor activities.
Severe thunderstorms may erupt in the Upper Midwest late in the day and bring damaging winds, downpours and hail to the region.
An elevated wildfire threat will continue in the West as hot, dry conditions remain in place.

SPECIAL WEATHER

No new information for this time period.

WEATHER HIGHLIGHTS

No new information for this time period.

DAILY EXTREMES

National High Friday 110 at Needles, CA

National Low Friday 35 at Kitt Peak, AZ

_____

Copyright 2017 AccuWeather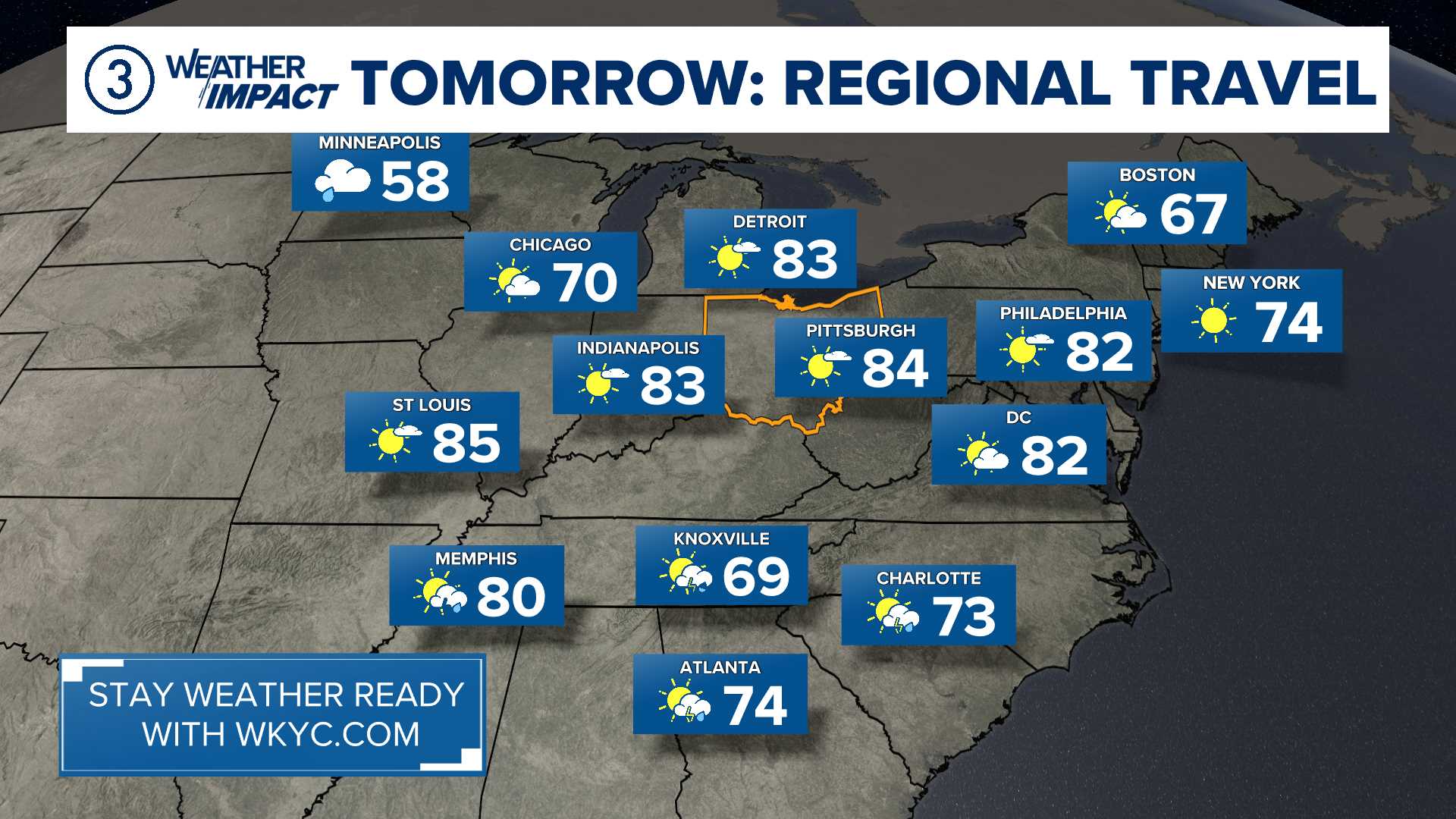 ---
Follow the Channel 3 Weather Team on Twitter @wkycweather and on Facebook
© 2017 Associated Press