Showers and locally heavier thunderstorms will stretch from New England into the southern Appalachians and along the Gulf Coast tomorrow.
The thunderstorms will be most active during the afternoon hours and could trigger flash flooding in parts of the South where downpours have been common. Meanwhile, oppressive heat is forecast to build across the central Plains and continue for much of the week.
Dangerous thunderstorms will roll around the outer rim of heat from South Dakota to Wisconsin. Damaging winds and hail could threaten this corridor as the risk of flash flooding increases with each repeated downpour.
Monsoon moisture will also threaten flash flooding in Arizona and New Mexico, while easing the wildfire danger. The threat of wildfires will remain high elsewhere across the West.

SPECIAL WEATHER

No new information for this time period.

WEATHER HIGHLIGHTS

No new information for this time period.

DAILY EXTREMES

National High Monday 106 at Needles, CA

National Low Monday 32 at Meacham, OR

_____

Copyright 2017 AccuWeather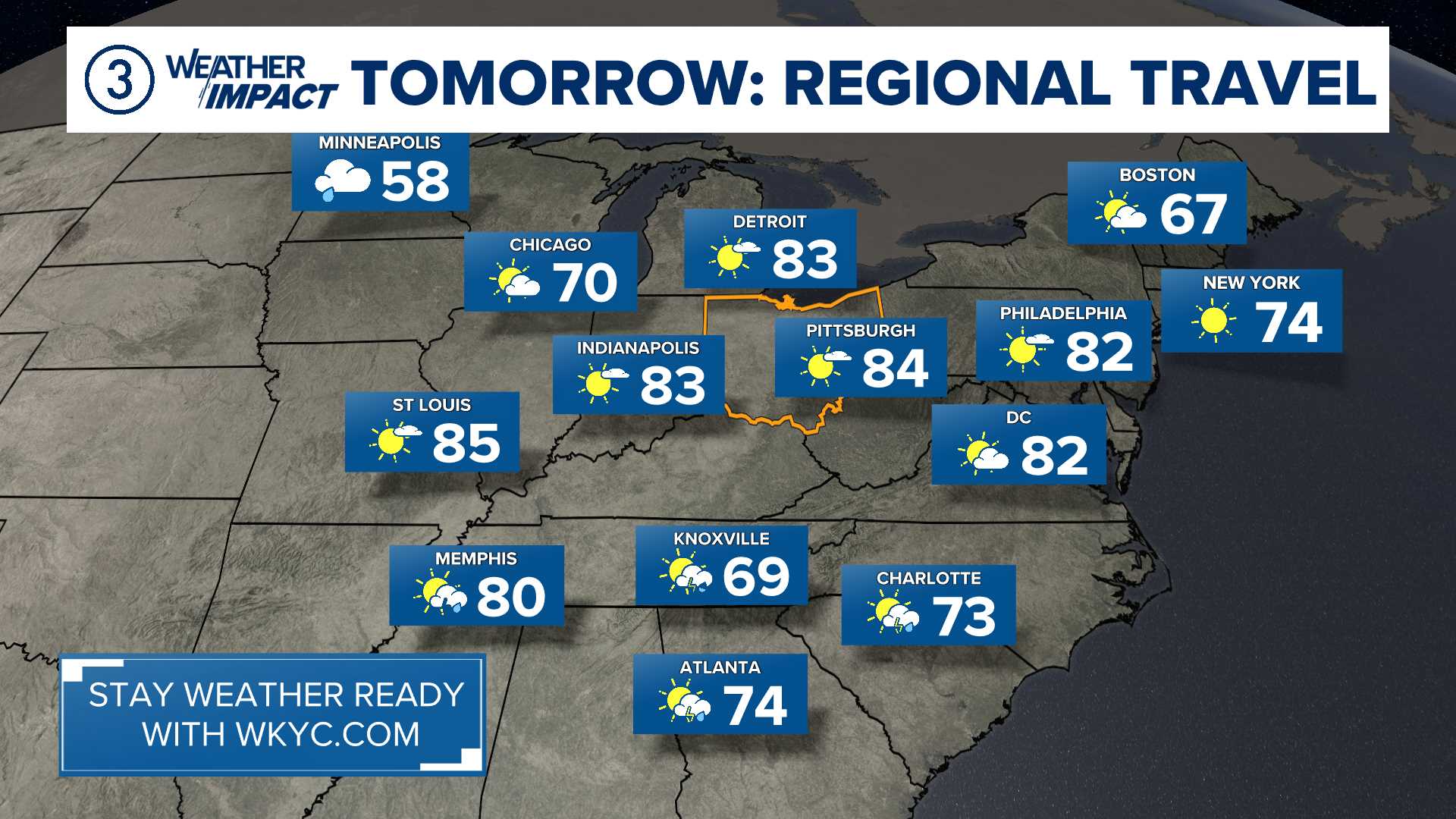 ---
Follow the Channel 3 Weather Team on Twitter @wkycweather and on Facebook
© 2017 Associated Press