An unusually strong storm for late July will stall off the mid-Atlantic coast tomorrow.
Rain is forecast to linger from the central Appalachians to the southern New England coast with local flooding possible. Plenty of clouds and a chilly breeze will keep temperatures 10 to 20 degrees Fahrenheit below normal for this time of year.
A push of less humid air will sweep in behind the storm across the Midwest, Ohio Valley and eastern Great Lakes. Locally heavy and gusty thunderstorms are forecast to blossom across the Southeastern states prior to a dry push later in the weekend.
Spotty storms across the Intermountain West will raise the risk of lightning-induced wildfires and isolated flash floods. The Pacific coast can expect a dry day with heat beginning to build.

SPECIAL WEATHER

No new information for this time period.

WEATHER HIGHLIGHTS

No new information for this time period.

DAILY EXTREMES

National High Friday 106 at Needles, CA

National Low Friday 34 at Bodie State Park, CA

_____

Copyright 2017 AccuWeather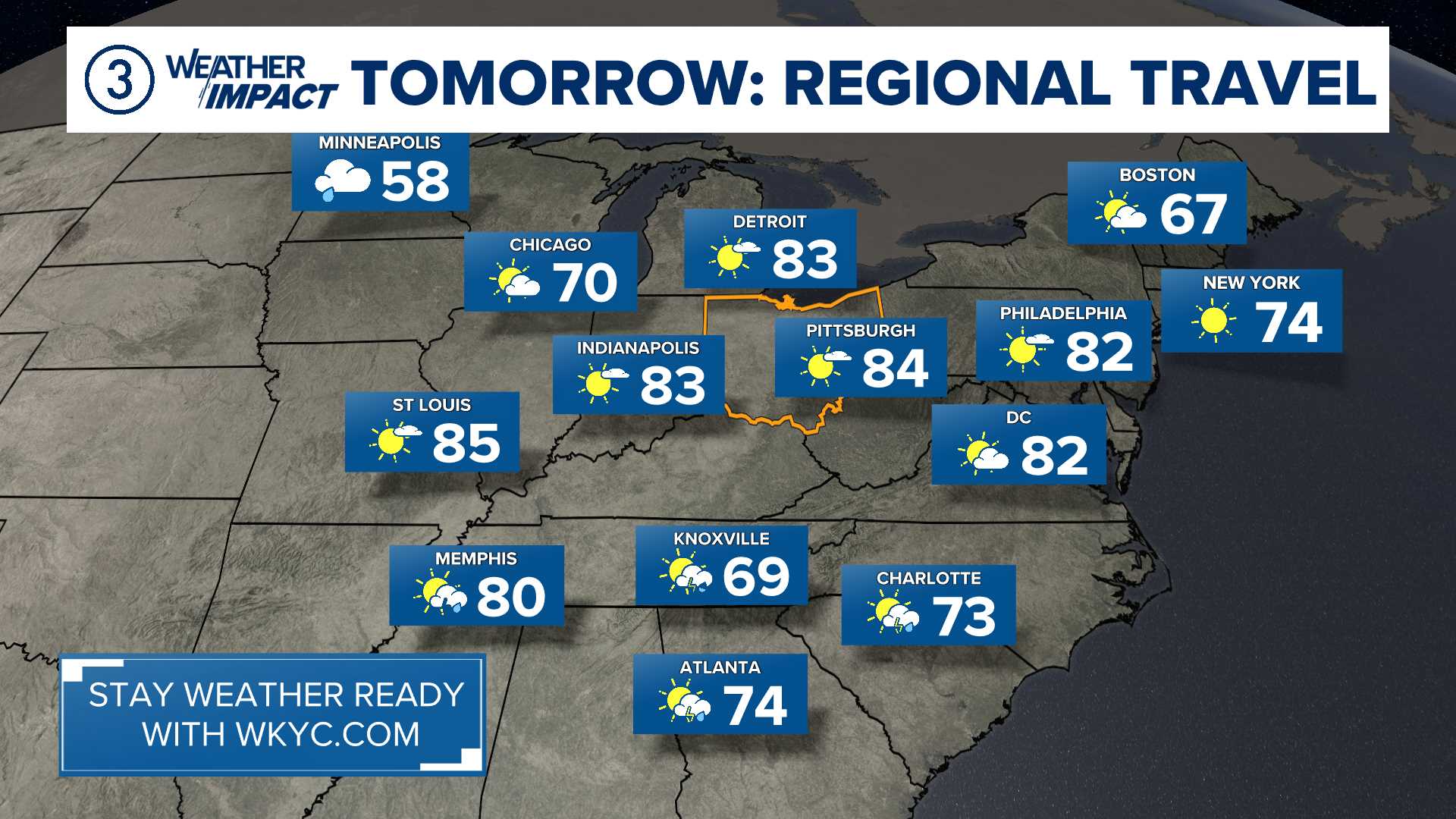 ---
Follow the Channel 3 Weather Team on Twitter @wkycweather and on Facebook
© 2017 Associated Press