Much of the eastern third of the country will have to dodge wet weather tomorrow as a system sweeps through the region.
Downpours will be most frequent from the Ohio and Tennessee valleys to the mid-Atlantic. Showers and thunderstorms could also reach up into New York and part of New England, as well as blossom in Florida, eastern Texas and Louisiana.
Severe weather can erupt from Michigan to Iowa late in the day as a storm clashes with hot air in the Central states. Large hail, damaging winds and isolated tornadoes will all be threats.
Record heat will continue to build over the interior West. Spotty storms can erupt in the afternoon over the Rockies and mountains in California with dangerous lightning strikes, while the rest of the West stays dry.

SPECIAL WEATHER

No new information for this time period.

WEATHER HIGHLIGHTS

No new information for this time period.

DAILY EXTREMES

National High Wednesday 114 at Needles, CA

National Low Wednesday 30 at Aurora, CO

_____

Copyright 2017 AccuWeather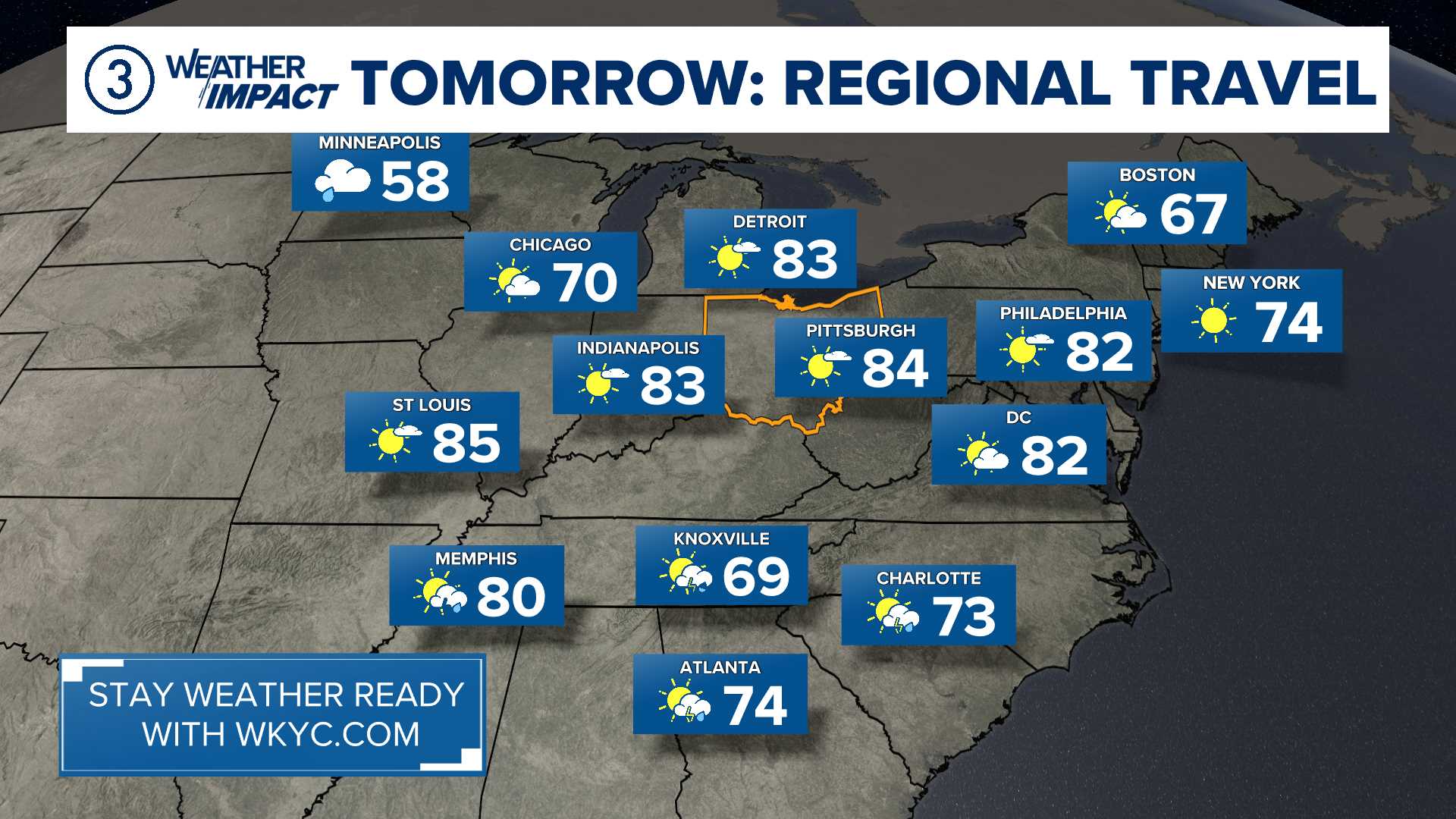 ---
Follow the Channel 3 Weather Team on Twitter @wkycweather and on Facebook
© 2017 Associated Press