Tomorrow will be a breezy and cooler day in the Northeast with spotty shower activity replacing the storminess.
Compared to the heat of the past few days, clouds and more seasonable weather will feel quite pleasant for many. Other than a few showers and rumbles of thunder in the Midwest, the North-Central states can expect another calm day.
Weather in the Southeast will continue warm and humid, with the threat of pop-up storms prevalent throughout the day.
The steadiest rainfall is expected along the Gulf Coast from New Orleans to Tallahassee, where tropical weather will be responsible for the wet and windy day.
The central U.S. will continue to enjoy pleasantly dry and sunny weather while a dry but oppressive heat wave continues in the West.

SPECIAL WEATHER

No new information for this time period.

WEATHER HIGHLIGHTS

No new information for this time period.

DAILY EXTREMES

National High Monday 116 at Needles, CA

National Low Monday 32 at West Yellowstone, MT

_____

Copyright 2017 AccuWeather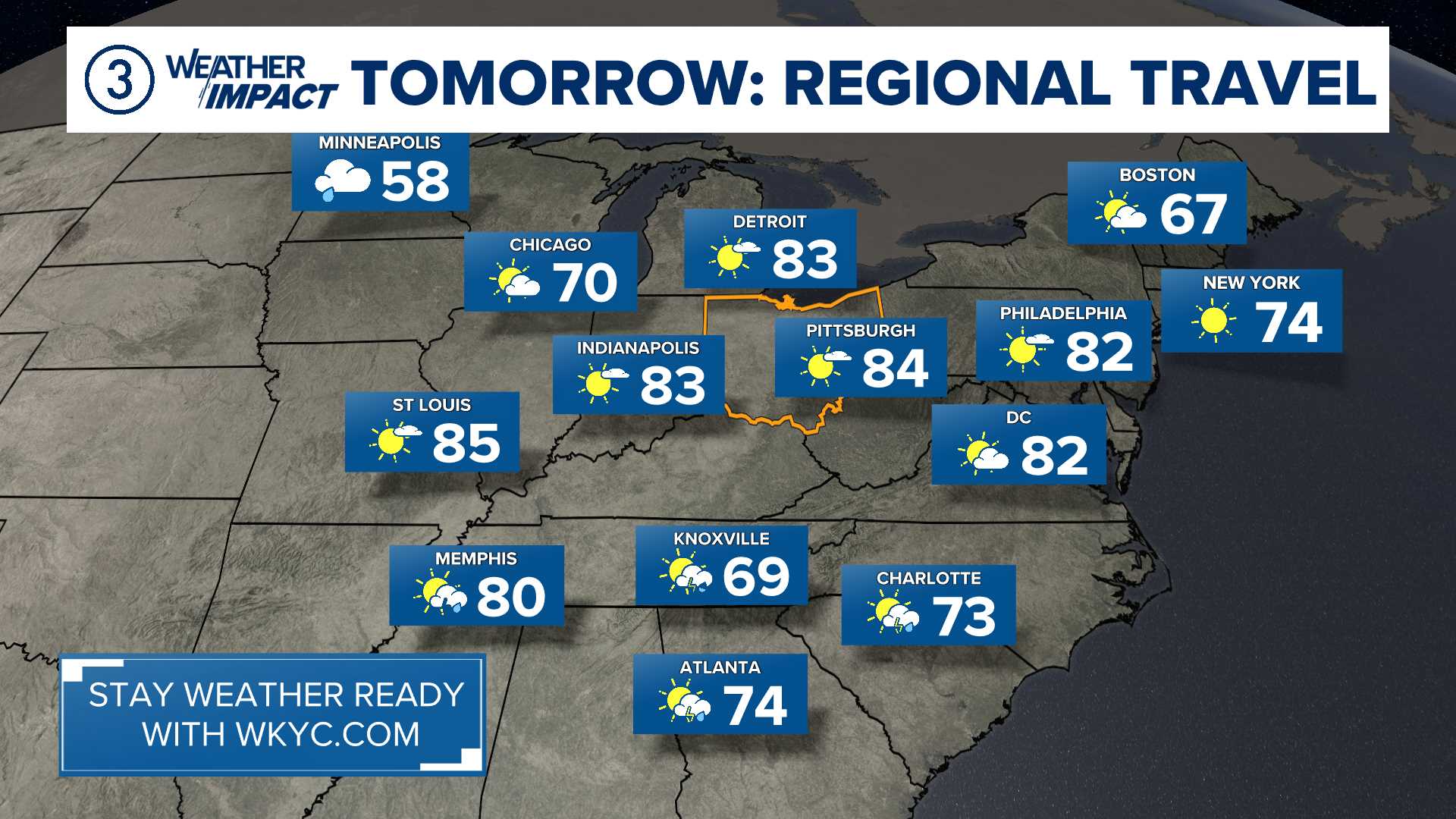 ---
Follow the Channel 3 Weather Team on Twitter @wkycweather and on Facebook
© 2017 Associated Press