Unseasonably cool, dry air will press southeastward through the Midwest and into the central Plains, Great Lakes and Ohio Valley tomorrow.
Where the press of cool air meets with lingering heat and humidity, downpours and thunderstorms will soak coastal areas of New England and the mid-Atlantic, as well as much of the Southeast and into the southern Plains. The threat for flooding could be renewed after Cindy's deluge.
Thunderstorms will erupt during the heat of the day over the Florida Peninsula. Meanwhile, in the Midwest, temperatures 10 to 15 degrees Fahrenheit below normal will be accompanied by clouds and showers.
The unseasonably hot weather that is projected to continue over the Southwest will spread northward into Oregon and Washington.

SPECIAL WEATHER

No new information for this time period.

WEATHER HIGHLIGHTS

No new information for this time period.

DAILY EXTREMES

National High Friday 113 at Needles, CA

National Low Friday 25 at West Yellowstone, MT

_____

Copyright 2017 AccuWeather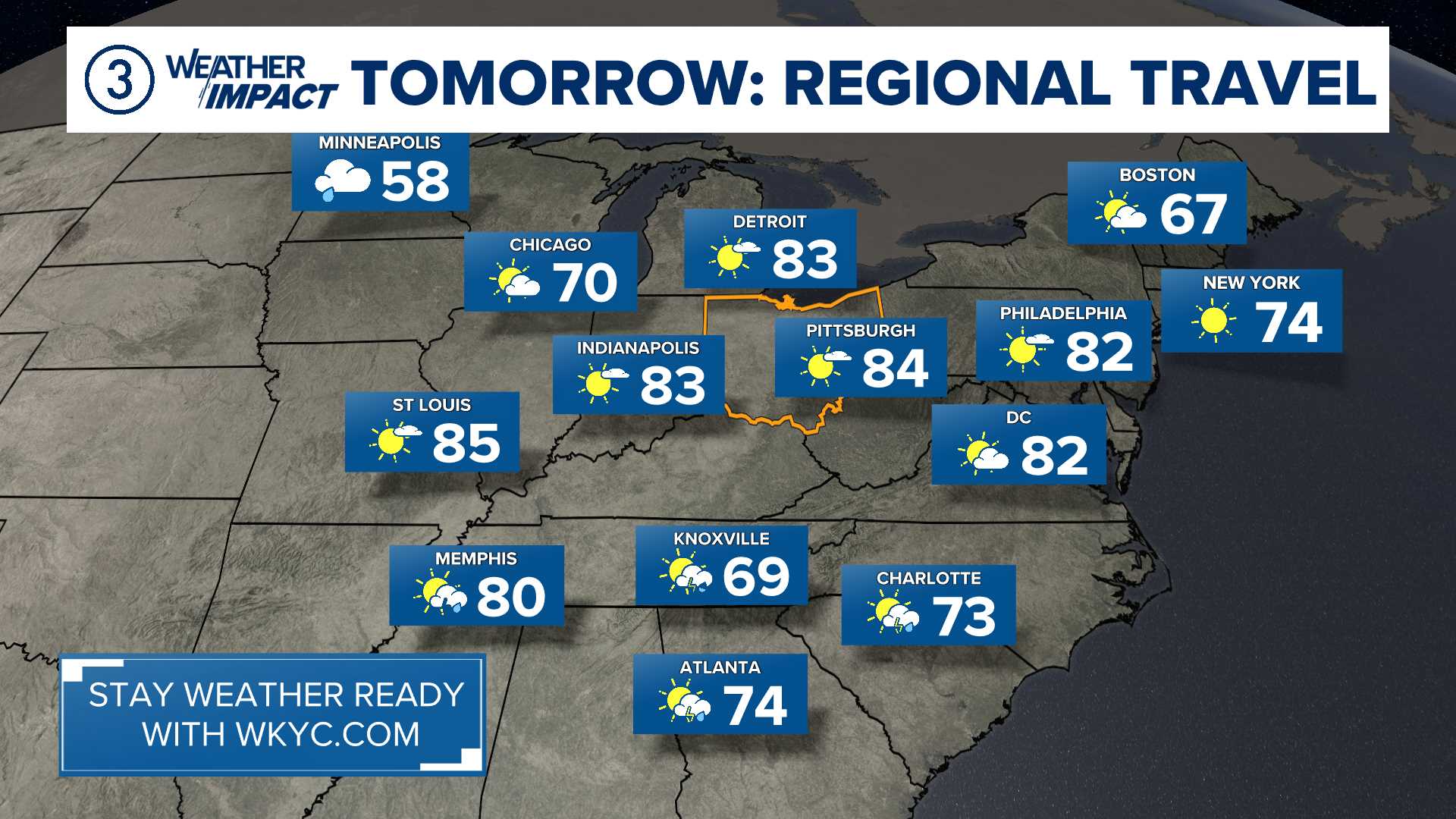 ---
Follow the Channel 3 Weather Team on Twitter @wkycweather and on Facebook
© 2017 Associated Press