Cloudy, cool and damp conditions will continue to plague the mid-Atlantic and southern New England tomorrow.
However, sunshine and warmth will sneak into northern New England and provide residents with a beautiful day for outdoor activities. Another moisture-laden storm system will creep eastward through the Southeast and bring heavy, drenching thunderstorms to Florida and the coastal Carolinas.
The rain will help to alleviate the extreme drought in place across much of the Florida Peninsula. A few thunderstorms will rumble across the western Plains and front range of the Rockies, while low humidity, sunshine and extreme heat bake the Southwest.
Residents living in the Southwest should be prepared for an increased wildfire threat and have evacuation plans ready if necessary.

SPECIAL WEATHER

No new information for this time period.

WEATHER HIGHLIGHTS

No new information for this time period.

DAILY EXTREMES

National High Tuesday 106 at Needles, CA

National Low Tuesday 24 at Chemult, OR

_____

Copyright 2017 AccuWeather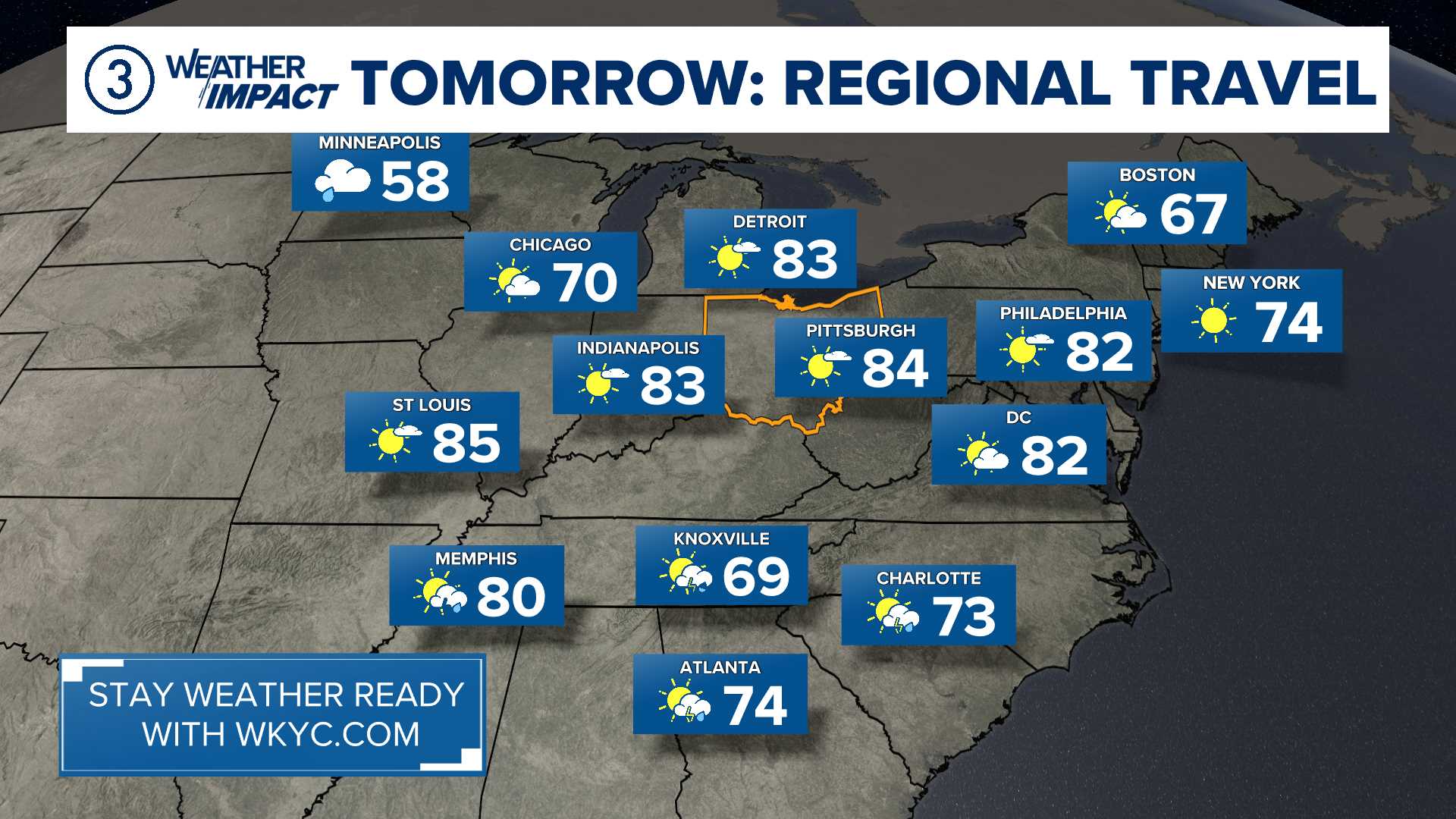 ---
Follow the Channel 3 Weather Team on Twitter @wkycweather and on Facebook
© 2017 Associated Press