A weak clipper system will race across the mid-Atlantic with intermittent snow showers tomorrow.
Any accumulation will be on grassy surfaces with very isolated slick spots on roadways. Spotty rain or a mix of rain and snow can occur across the Delmarva and mid-Atlantic coast.
Light snow will also coat the upper part of Michigan. Most areas across the Central and Southern states will be dry and sunny under the influence of a broad area of high pressure.
Spotty showers can erupt over South Florida as cooler and more seasonable air dives southward across the state.
Isolated showers over the Rio Grande Valley will turn into a steadier rain over the weekend. Light snow will streak into the northern Plains. Rain and snow will linger across the Northwest. Other areas of the West will be dry.

SPECIAL WEATHER

No new information for this time period.

WEATHER HIGHLIGHTS

No new information for this time period.

DAILY EXTREMES

National High Thursday 90 at Stuart, FL

National Low Thursday -13 at Willow City, ND

_____

Copyright 2017 AccuWeather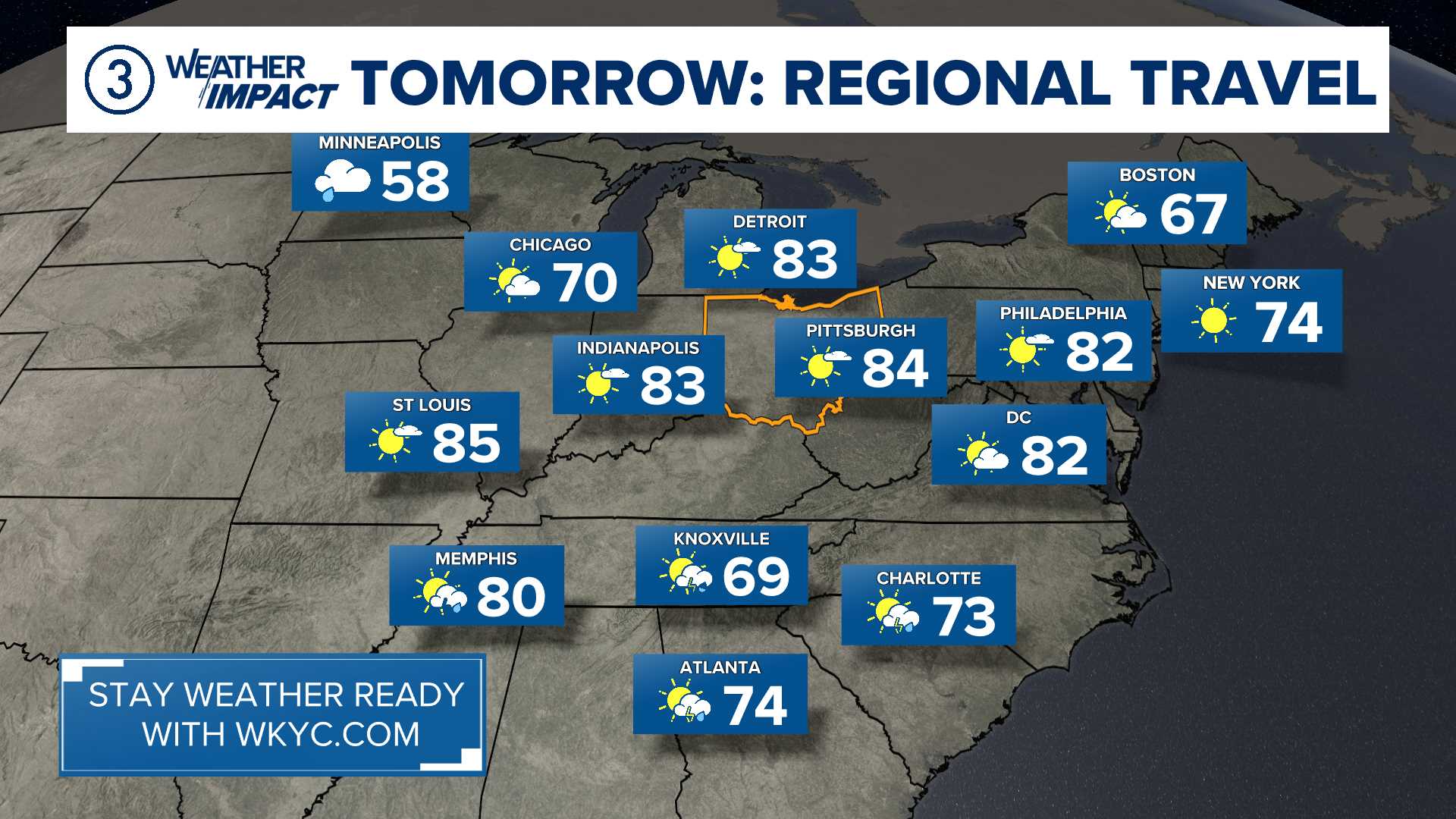 ---
Follow the Channel 3 Weather Team on Twitter @wkycweather and on Facebook
© 2017 Associated Press