Bitterly cold air will sound its retreat in the Northeast tomorrow.
However, showers and areas of freezing drizzle are forecast to accompany the return of more seasonable temperatures. Showers and thunderstorms will erupt from the Ohio Valley to the Tennessee River Valley and Deep South.
Although most storms are expected to remain rather weak, the most intense storms threaten to produce drenching downpours and strong, gusty winds. Minor flash flooding, tree and property damage may result in areas struck by the worst storms.
Howling winds and low humidity values in the western Plains can combine to increase the risk for wildfires and blowing smoke. In the Northwest, storm-weary residents can expect no relief as a new storm system brings the next round of rain and mountain snow into the area.

SPECIAL WEATHER

No new information for this time period.

WEATHER HIGHLIGHTS

No new information for this time period.

DAILY EXTREMES

National High Monday 89 at Zapata, TX

National Low Monday -8 at Berlin, NH

_____

Copyright 2017 AccuWeather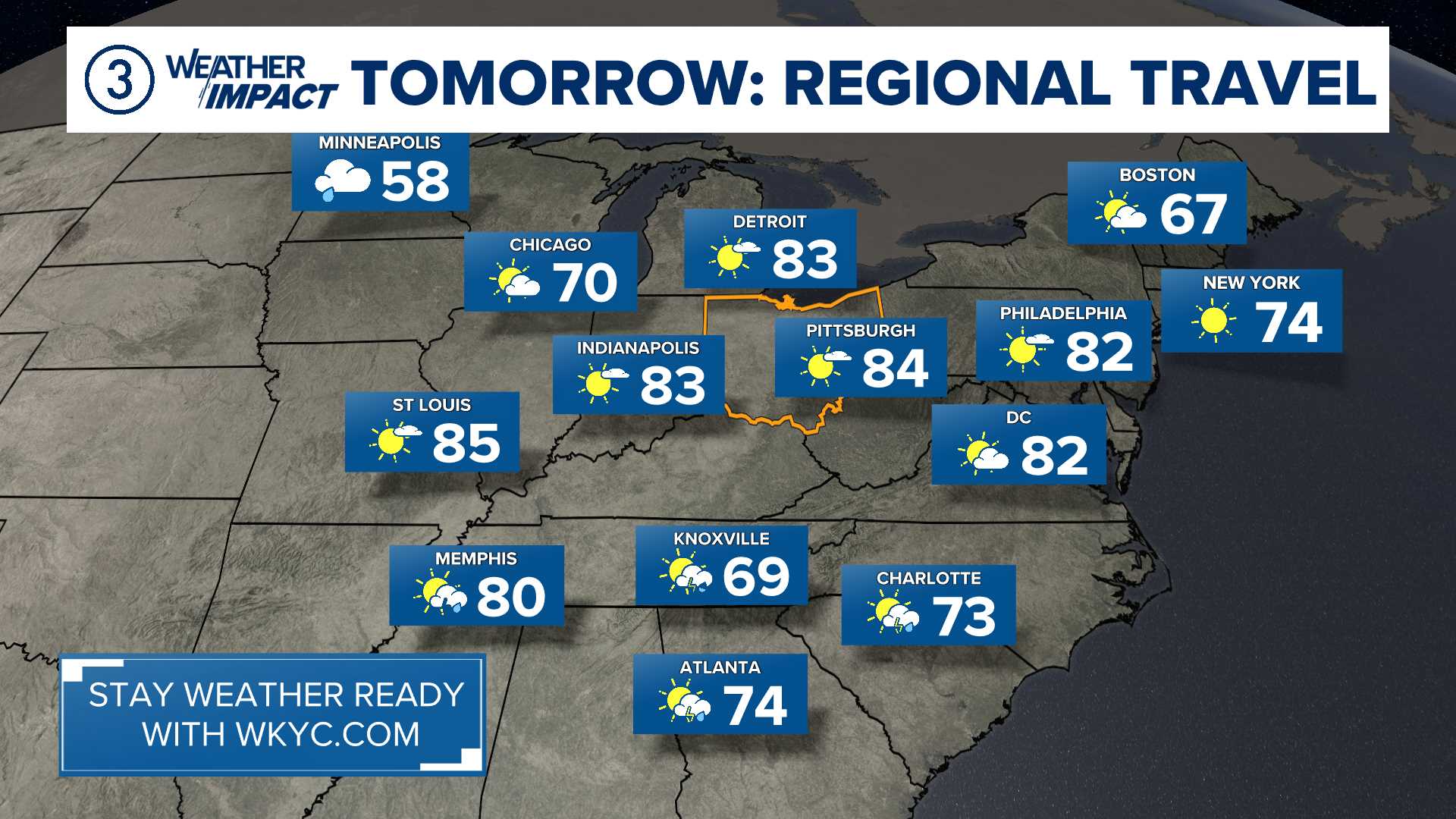 ---
Follow the Channel 3 Weather Team on Twitter @wkycweather and on Facebook
© 2017 Associated Press