A storm will sweep up the Eastern Seaboard and intensify off the mid-Atlantic coast tomorrow.
Rain will stretch from northern Florida up into southeastern New England. Some of the rain could be heavy enough to cause urban flooding along the Northeast coast, with minor coastal flooding possible as well.
A few locally gusty thunderstorms could erupt along the southern Atlantic Seaboard. River flooding will still occur along the Mississippi Valley despite drier air moving into the Central states.
Unsettled weather will persist across the Northwestern states, with showers dotting Washington and Oregon to Montana and Wyoming.
Spotty afternoon storms could ignite over the central Rockies. Winds will pick up in California and the Southwest.

SPECIAL WEATHER

No new information for this time period.

WEATHER HIGHLIGHTS

No new information for this time period.

DAILY EXTREMES

National High Friday 103 at McAllen, TX

National Low Friday 23 at Squaw Valley, CA

_____

Copyright 2017 AccuWeather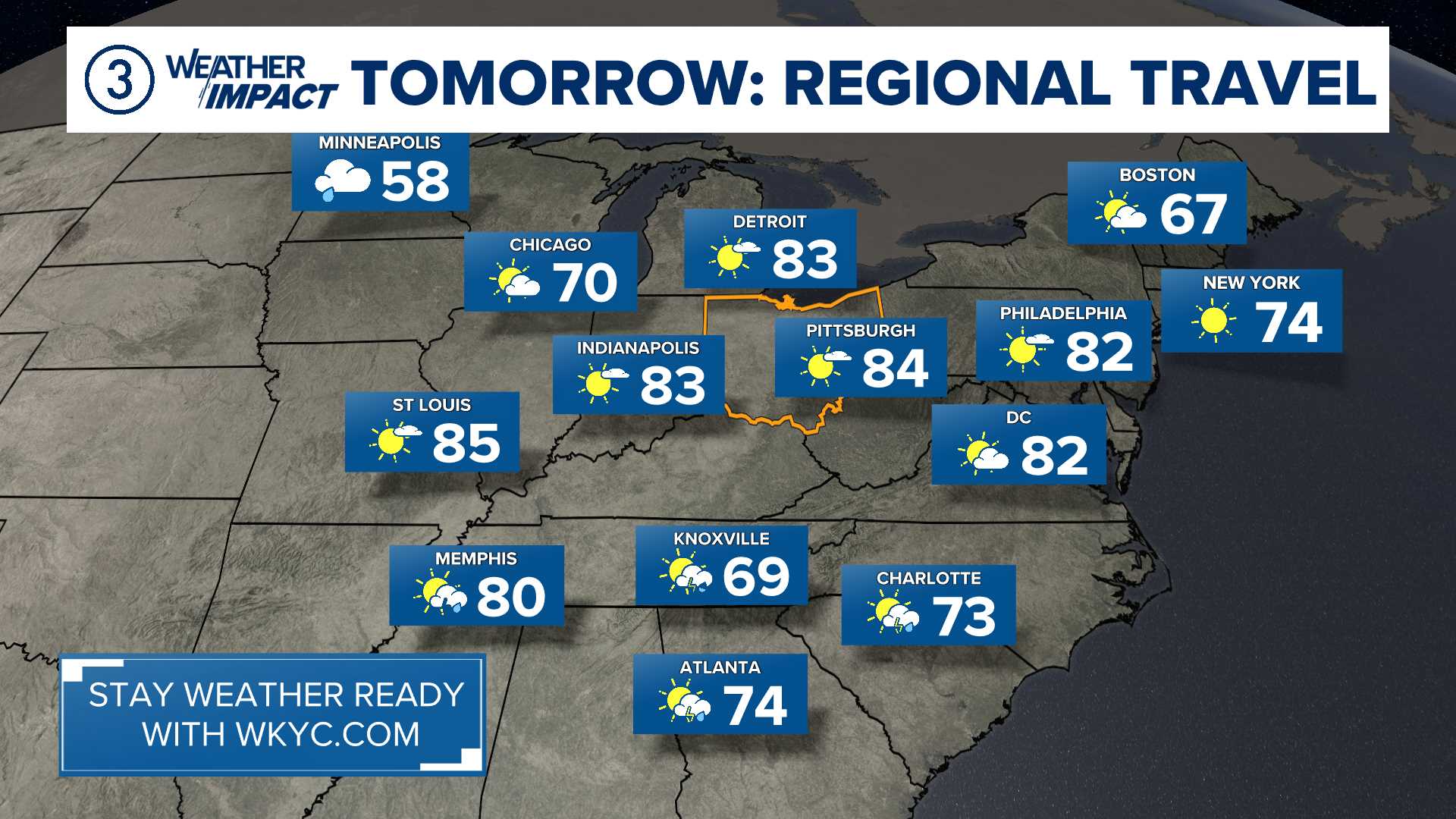 ---
Follow the Channel 3 Weather Team on Twitter @wkycweather and on Facebook
© 2017 Associated Press