Summerlike heat will surge into the northeastern United States tomorrow and be accompanied by gusty southwesterly winds.
Temperatures will soar into the 80s and even lower 90s along the Interstate-95 corridor in the southern mid-Atlantic. The sudden heat wave may come as a shock since the first half of May featured a seemingly endless stretch of damp and chilly days.
A storm system gathering strength in the northern Plains will trigger gusty thunderstorms in portions of the Midwest and spread a swath of heavy, soaking rainfall across eastern South Dakota, central Minnesota and northern Wisconsin.
Areas hit repeatedly by the heaviest downpours stand the risk of localized flooding. On the back side of the storm, chilly air and a mixture of rain and mountain snow showers will dampen the Rockies.

SPECIAL WEATHER

No new information for this time period.

WEATHER HIGHLIGHTS

No new information for this time period.

DAILY EXTREMES

National High Tuesday 97 at Tampa, FL

National Low Tuesday 24 at West Yellowstone, MT

_____

Copyright 2017 AccuWeather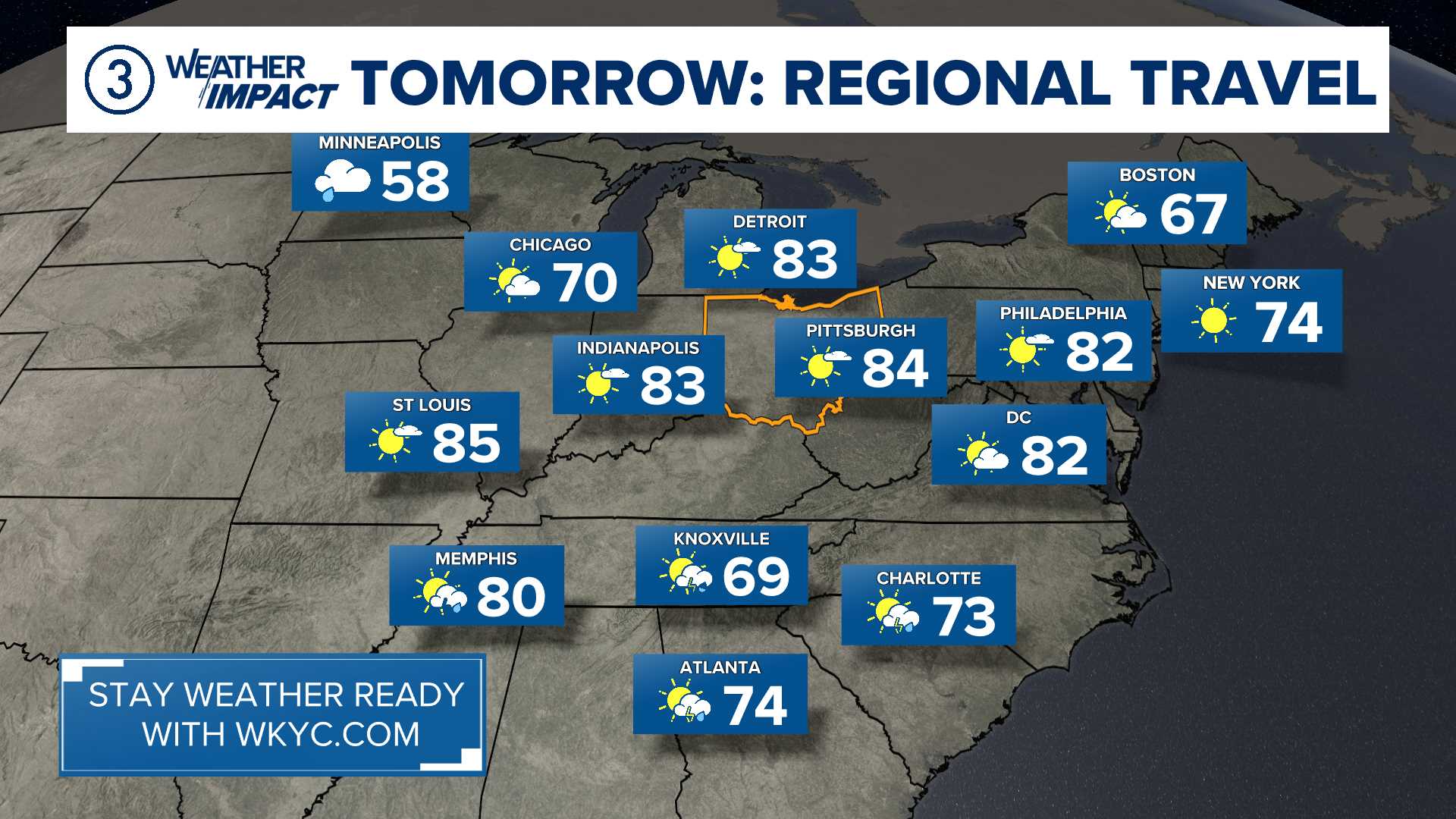 ---
Follow the Channel 3 Weather Team on Twitter @wkycweather and on Facebook
© 2017 Associated Press