Locally drenching showers and thunderstorms will stretch from New England to the mid-Atlantic and Ohio Valley tomorrow.
The storms will erupt along a boundary separating cool, dry air to the north and warm, humid air to the south. Dry conditions will hold across the Deep South, with the exception being across the Florida Peninsula where showers and thunderstorms can erupt.
Another round of severe storms and possible tornadoes will threaten Kansas to Texas. Rain and storms are forecast to soak the northern Plains through the Mississippi Valley, with localized flooding possible. Heavy snow will continue to bury southeastern Wyoming and Colorado before winding down at night.
Most areas from the Northwest to the Desert Southwest will be dry and sunny, with heat building across California's Central Valley.

SPECIAL WEATHER

No new information for this time period.

WEATHER HIGHLIGHTS

No new information for this time period.

DAILY EXTREMES

National High Thursday 99 at Tampa, FL

National Low Thursday 20 at Randolph, UT

_____

Copyright 2017 AccuWeather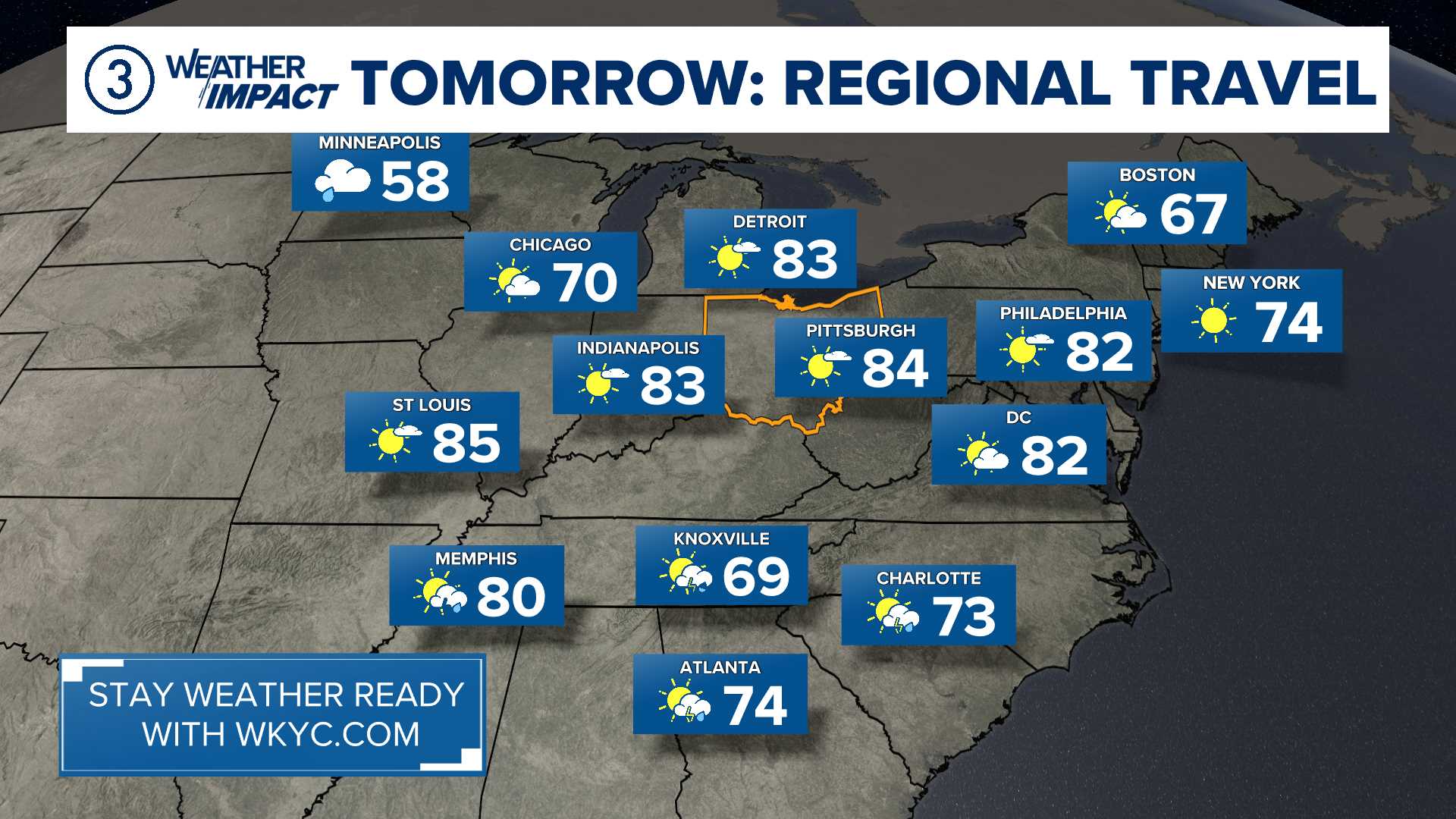 ---
Follow the Channel 3 Weather Team on Twitter @wkycweather and on Facebook
© 2017 Associated Press