Seasonable and dry conditions will prevail from the upper part of the mid-Atlantic to New England tomorrow.
Thunderstorms can erupt among lingering heat and humidity over North Carolina. Showers and storms will push inland from the east coast of Florida across the peninsula.
Meanwhile, the storm responsible for the late-week severe weather outbreak across the Plains will lift northeastward. Drenching rain and thunderstorms will span a large area from the Upper Midwest through the Mississippi Valley and to the Gulf Coast.
The wet weather can push as far east as the Ohio Valley. Some storms could turn heavy and gusty, with localized flooding also possible.
Most areas from the West Coast to the High Plains can expect a dry day, with the exception of showers dampening the northern Rockies.

SPECIAL WEATHER

No new information for this time period.

WEATHER HIGHLIGHTS

No new information for this time period.

DAILY EXTREMES

National High Friday 100 at Laredo, TX

National Low Friday 17 at Dillon, CO

_____

Copyright 2017 AccuWeather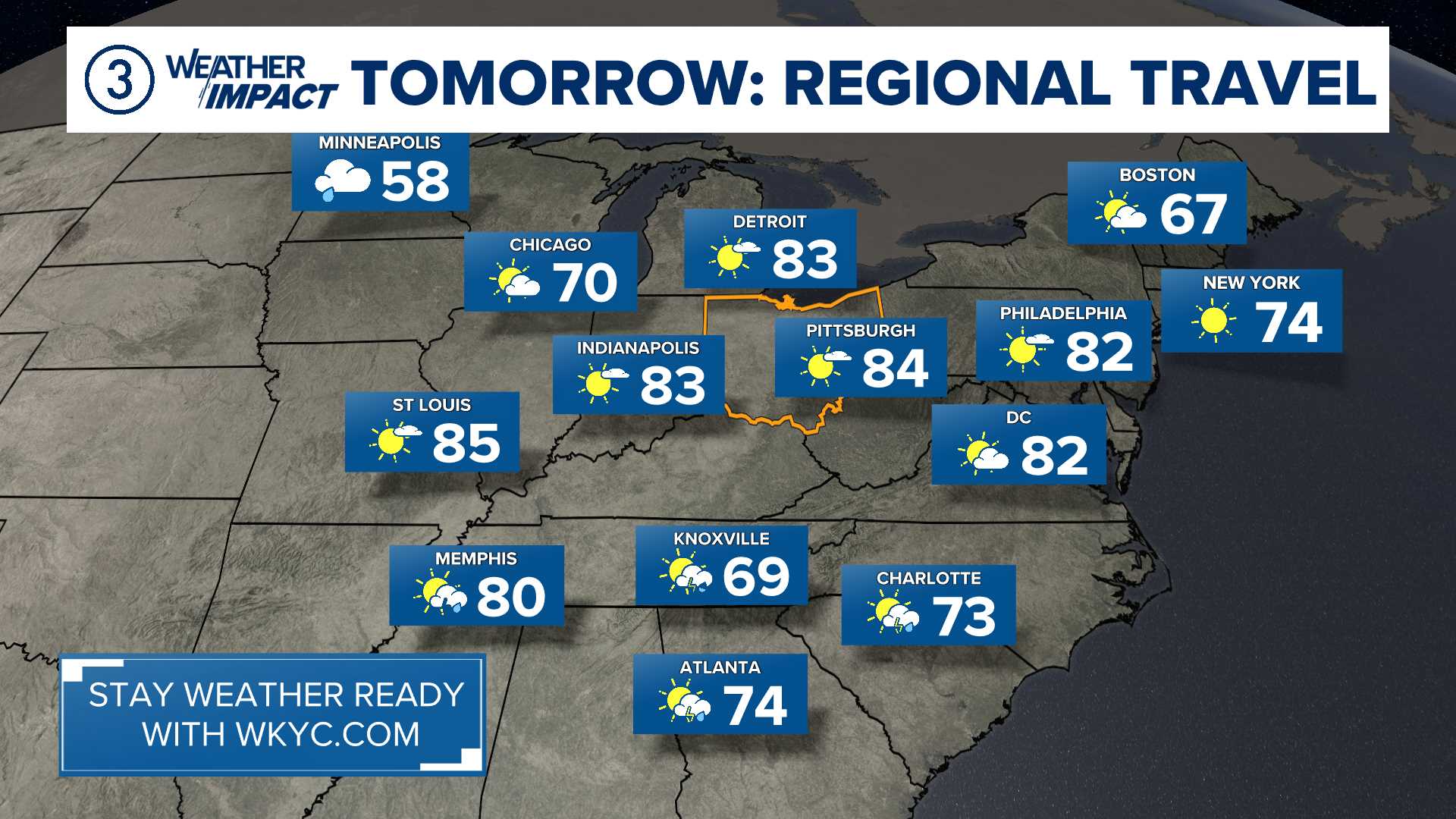 ---
Follow the Channel 3 Weather Team on Twitter @wkycweather and on Facebook
© 2017 Associated Press