While the Northeast and much of the southeastern United States experience another day of sunshine and building warmth tomorrow, high humidity will continue to fuel spotty storms in Florida.
Along the length of the Southeast coast, blustery conditions along the shore will promote rough surf and rip currents, making for dangerous swimming conditions and increasing the threat of coastal flooding and beach erosion.
The area of unsettled weather in the center of country is not expected to move much, with showers and storms anticipated to overspread areas from New Mexico to Michigan. Calm weather will settle over the Upper Midwest and northern Plains as warmth slowly builds back into the area.
West of the Rockies, cool and sunny conditions will largely prevail.

SPECIAL WEATHER

No new information for this time period.

WEATHER HIGHLIGHTS

No new information for this time period.

DAILY EXTREMES

National High Tuesday 94 at Tucson, AZ

National Low Tuesday 3 at Hohnholz Ranch, CO

_____

Copyright 2017 AccuWeather

---
CURRENT NATIONAL SATELLITE:
CURRENT NATIONAL TEMPERATURES:
YOUR TRAVEL FORECAST: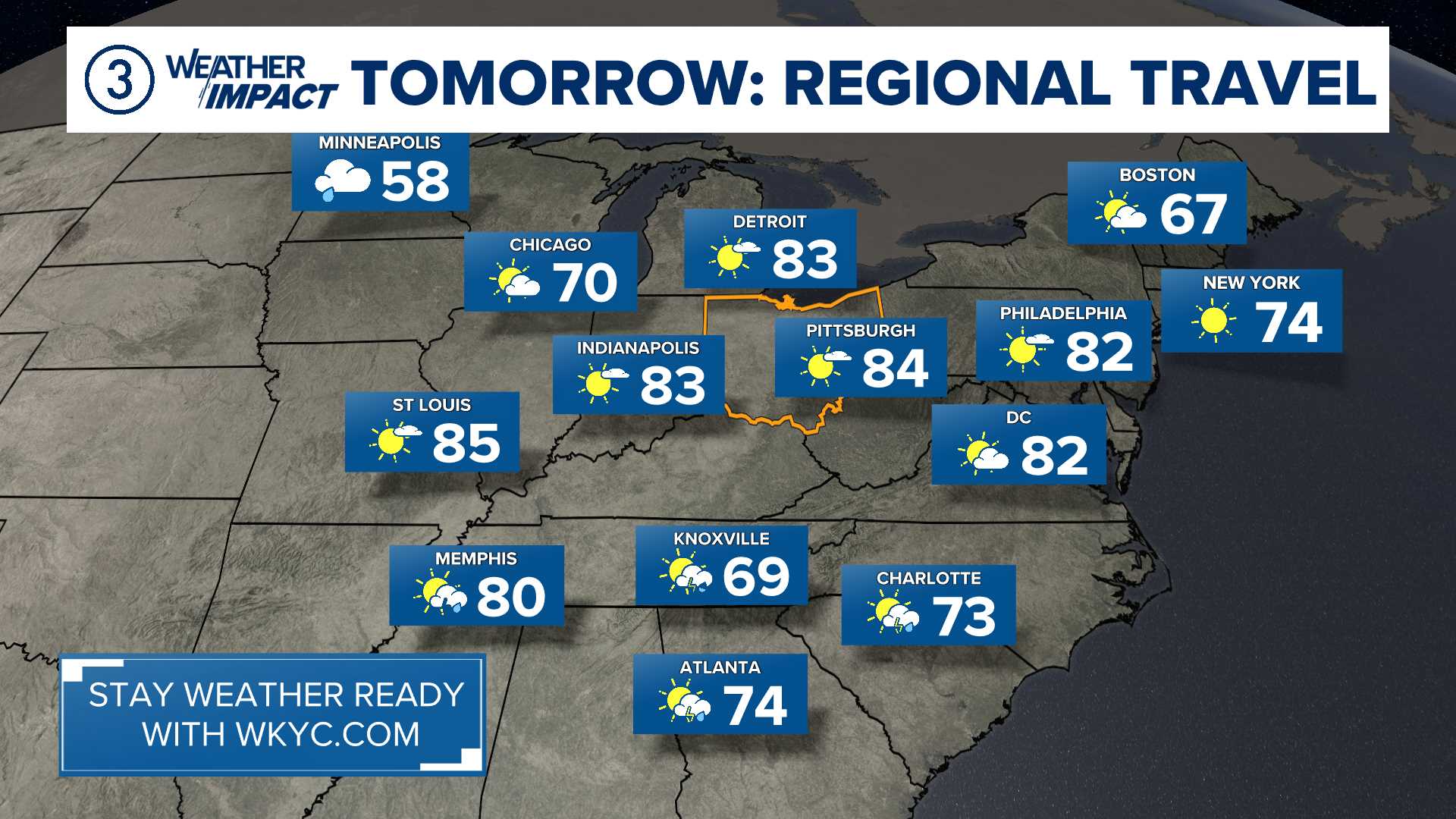 ---
Follow the Channel 3 Weather Team on Twitter @wkycweather and on Facebook
© 2017 Associated Press