As the dreary, blustery conditions of Jose come to a close in southeastern New England tomorrow, heat and humidity will prevail over the rest of the eastern two-thirds of the country.
Morning fog will plague much of the Northeast, Ohio Valley and Appalachians before clearing to a bright and warm day. In the Southeast, afternoon storms are expected to fire as a result of the humidity.
A cold front barreling through the central United States will promote rain and storms from Texas to Minnesota, with cool, dreary weather in its wake.
Those in the Interior Northwest can anticipate another wet and chilly day. Calm and clear but colder weather will settle into areas west of the Rockies.

SPECIAL WEATHER

No new information for this time period.

WEATHER HIGHLIGHTS

No new information for this time period.

DAILY EXTREMES

National High Friday 98 at McCook, NE

National Low Friday 14 at Bodie State Park, CA

_____

Copyright 2017 AccuWeather
---
CURRENT NATIONAL SATELLITE:
CURRENT NATIONAL TEMPERATURES:
YOUR TRAVEL FORECAST: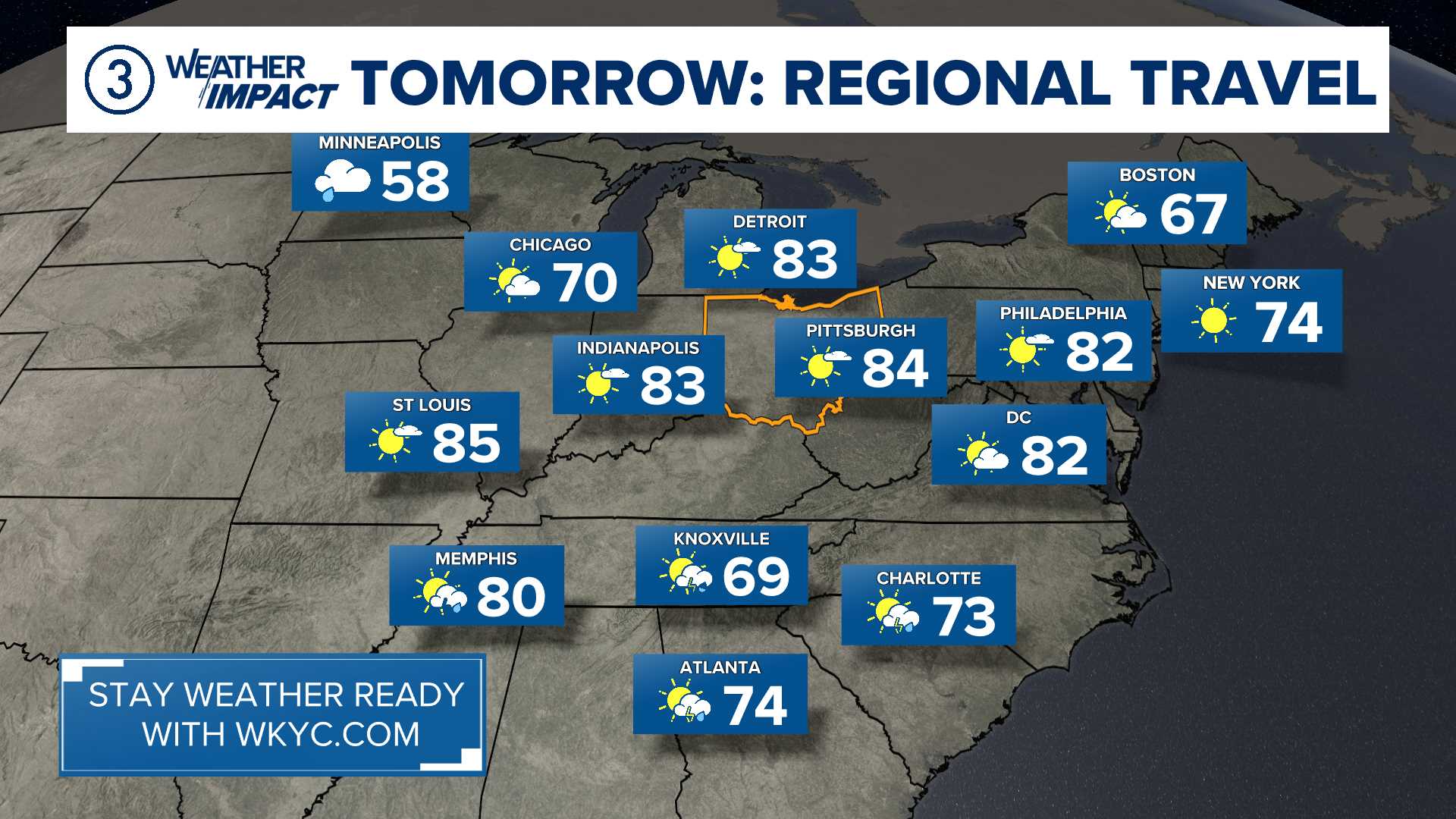 ---
Follow the Channel 3 Weather Team on Twitter @wkycweather and on Facebook
© 2017 Associated Press