CLEVELAND — Dante Boccuzzi, one of the "grandfathers of Cleveland dining", just celebrated 10 years of his Tremont restaurant and flagship location, Dante.
Doug Trattner sat down with him to discuss the last decade, what's changed, and what's to come.
Given Dante Boccuzzi's irrefutable reputation as one of Cleveland's top chefs and restaurateurs, it might come as a shock to some that his first bite at the restaurant apple did not pan out as he had hoped. After years of circling the globe while working as a chef in many top-tier eateries, the Parma native returned home to open Dante in Valley View. The timing could not have been worse for a spacious, pricey, high-end eatery, whose opening coincided with the beginning of the Great Recession.
But every cloud has a silver lining – and the silver in this case turned out to be Dante's second act, his eponymous Tremont restaurant that recently celebrated its 10th anniversary. After stumbling across a regal building that had long been home to a bank, the Michelin-starred chef quickly set about establishing himself as one of Cleveland's brightest culinary stars. While a decade of success is more than can be said for most restaurants, Dante wasn't the only project that occupied Boccuzzi's attention.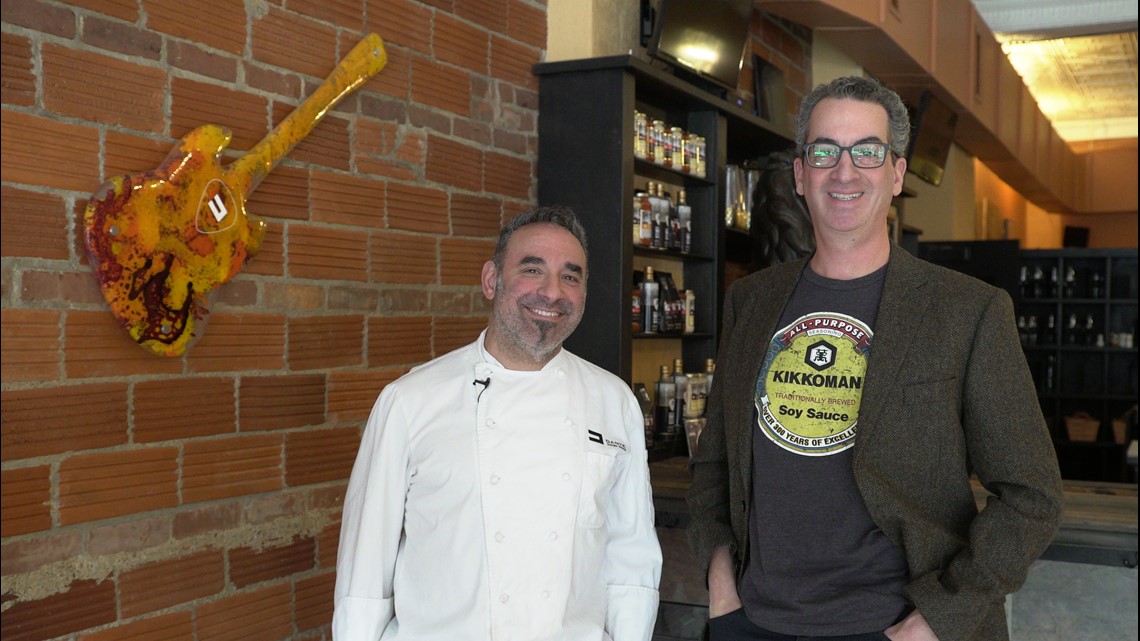 Two years later, the chef opened Ginko, the exceptional sushi bar located in an edgy subterranean space that still packs in diners on a nightly basis. D.C. Pasta Company, an approachable but high-quality Italian concept, came next, followed by D.B.A. in Akron, the brunch-only Next Door, Dante's Inferno in the Flats, and the rock 'n' roll-fueled Coda nightclub. Sprinkle in a few smaller concepts at professional sports venues and you have the makings of an impressive culinary portfolio.
While Dante in Tremont opened to rave reviews – and consistently has been viewed as one of the finest restaurants in the Midwest – the menu, space and staff are constantly being updated and tweaked. Savvy diners will notice an updated dining room, exciting new food items, and a polished service and management team that hardly misses a step.
So, what's next for Boccuzzi? The chef says that he still has a few surprises up his sleeve in terms of new projects. Goma, a contemporary sushi bar concept, is planned for Pinecrest, but that's just the tip of the iceberg for this tireless chef and leader.
To see the full-length interview with Dante, watch the video below: