CLEVELAND — Mother's Day is coming soon, and if you're in need of a last-minute gift, a pastry or sweet is a great one! Northeast Ohio is home to a ton of delicious bakeries and cafes, many of them pulling from the strong European heritage here. Be it a tart, paesanos, levains or croissants, there is something for every mom's taste.
So we put together a list of some of our favorites, for you to decide for yourself. Happy Mother's Day!
This feature is part of the ongoing "Save Our Sauce" campaign, which is being done to show support for Northeast Ohio's food industry amid the COVID-19 pandemic. Explore more good eats HERE.
On the Rise: 3471 Fairmount Blvd, Cleveland Heights

A staple of Cleveland Heights for two decades, this cherished neighborhood bakery offers some of the best artisan-style loaves in the city. On the Rise also carries delectable sweets like cookies, brownies, bars, and tarts. But the true star here might just be the sandwiches, all made with exceptional meats and garnishes. A satellite location at Van Aken District expands their reach.
Check out all their goodies, here.

Presti's Bakery: 12101 Mayfield Rd, Cleveland

If you haven't been to Presti's, you likely haven't been to Little Italy. For more than 100 years, this celebrated corner bakery has turned out exceptional fresh-baked breads, pastries, and cakes. Over the years, the bakery has expanded its offerings to include salads, pizza, stromboli, and specials.
Drool over their options, here.

Mediterra Bake House: West Side Market-1979 W 25th St, Cleveland

While technically a Pittsburgh-based company, Mediterra has commanded a large presence at the West Side Market for a decade. That's where exceptional European-style breads like paesanos, tangy San Francisco sourdoughs, and dark, chewy Mt. Athos Fire bread fly off the shelves, along with buns, rolls and other daily staples.
Don't want to travel to Pittsburgh? Stop in there or visit their website.
Leavened: 1633 Auburn Ave Suite 1, Cleveland

Cleveland's newest bakery is in Tremont, anchoring a sleek residential building on Scranton called the Tappan. The contemporary European-style artisan bakery carries a wide assortment of rustic sourdoughs, levains, focaccia and scones alongside pastries like pain au chocolat, cinnamon buns, and chocolate chip cookies. Duck-Rabbit coffee, soup and a few sandwiches round out the menu.
Is your mouth watering? Ours is. Get your pastries today.

Luna Bakery and Cafe: 2482 Fairmount Blvd, Cleveland Heights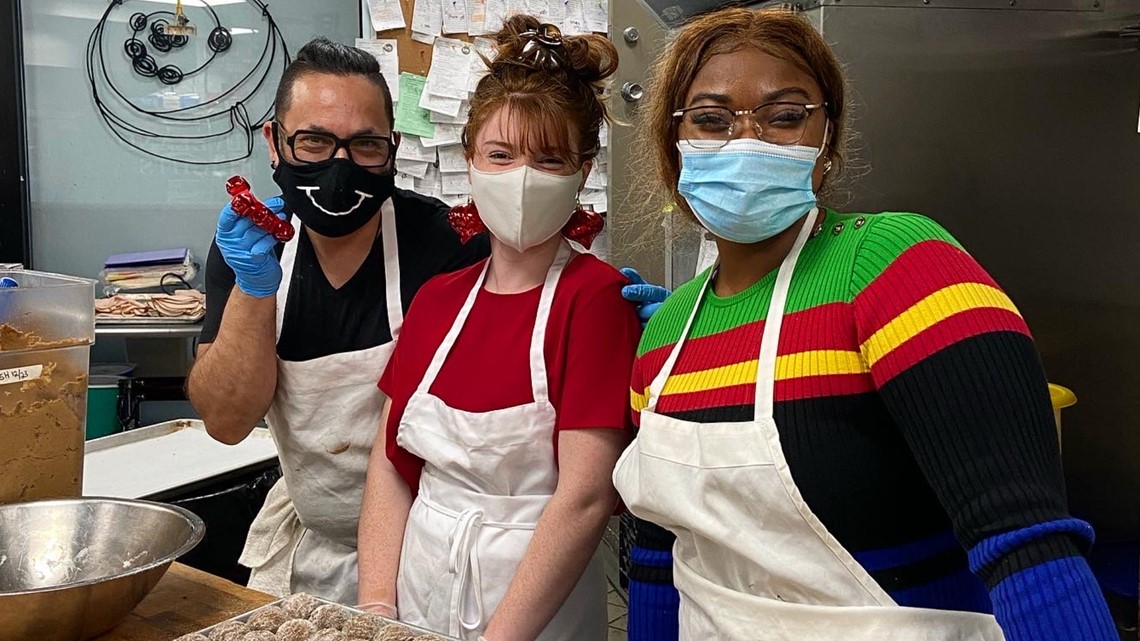 With locations in Cleveland Heights and Moreland Hills, Luna is the ideal neighborhood bakery and café. Breakfasts here are filled with egg-and-bread items like scrambled egg panini. Lunches feature salads and those famous savory crepes. And then there are the sweets like cookies, cupcakes, and French macaron.

You can view their full menu, here.

KoKo Bakery: 3710 Payne Ave, Cleveland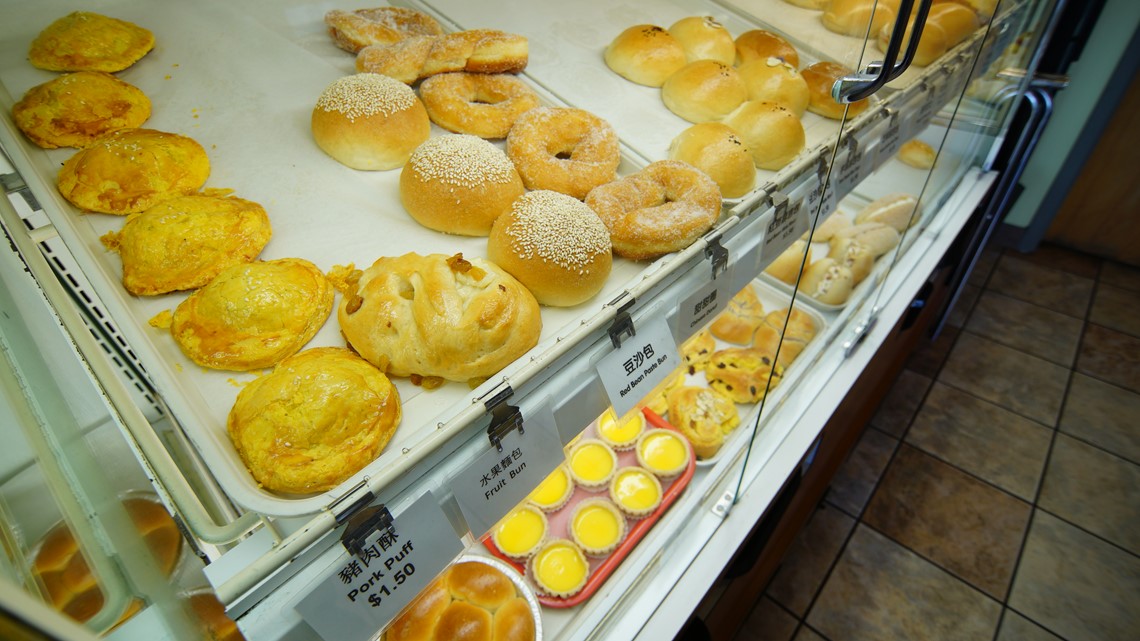 For more than 15 years, Koko Bakery in Asiatown has been stop number one for fresh-baked buns, colorful fruit-topped cakes and pastries, hot lunches, and delicious bubble tea. Grab a seductive sweet corn danish for breakfast, crispy pork katsu for lunch, and strawberry cream cake for dessert. And good news- the shop is opening a second location in Coventry Village. They hope to be operational by mid-summer.
Check out all KoKo has to offer, here.
Farkas Pastry Shoppe: 2700 Lorain Avenue, Cleveland

This 60-year-old bakery in Ohio City specializes in European-style pastries like fruit-filled Linzers, raisin and walnut filled nut rolls, elegant buttercream and cake layered Dobos tortes, lemon squares, and the best Napoleons you're likely to find in the region. This is truly one of Cleveland's most vital bakeries.
View all their offerings, here.
Lucy's Sweet Surrender: 20314 Chagrin Blvd, Shaker Heights

This bakery has roots that stretch back for more than 60 years and over multiple locations. Now planted in Shaker Heights, the Eastern European-style specializes in delicious Old World items like sour cream pastries, Russian tea biscuits, and Hungarian poppy seed loaves. Don't skip over the Dobos torte and black forest cake
Try it all, and view it all, here.

Blackbird Bakery: 1391 Sloane Ave, Lakewood

When it 12 years ago, Blackbird Baking Company made its Lakewood neighbors very happy. The modern, open bakeshop stocks excellent-quality breads like baguettes, focaccia, ciabatta, and challah. Those items are joined by sweet and savory croissants stuffed with ham and cheese, muffins, scones, and some of the best chocolate chip cookies in Ohio.
Yum. All the delicious details, here.
Larder Delicatessen and Bakery: 1455 W 29th St, Cleveland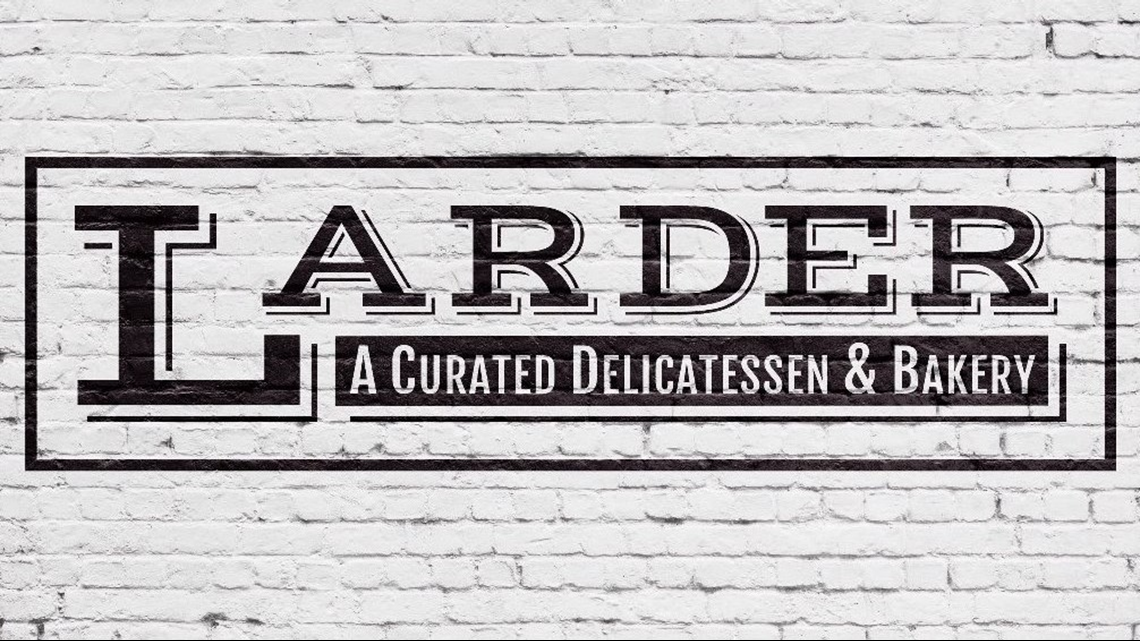 This Ohio City shop might best be known for its savory deli fare, but it's the bakery side of the business that demands the most attention. Breads like glossy braided challah, slightly sour rye, and airy buttermilk loaves are stunning, but so are sweet pastries like black and white cookies, chocolate babka, and fruit-filled rugelach. But the best items might be savory treats like potato knishes and hand pies.
Check out their menu, here.