CLEVELAND — We are all craving summer real bad, right? It means days on the lake, tan lines, and of course, a great meal on a patio. And our restaurants are craving the same to help generate revenue and get more people excited about dining out again. So we put together the best 10 patios to enjoy yourself on this summer. Check one out, check them all out!
South Side: 2207 W 11th St, Cleveland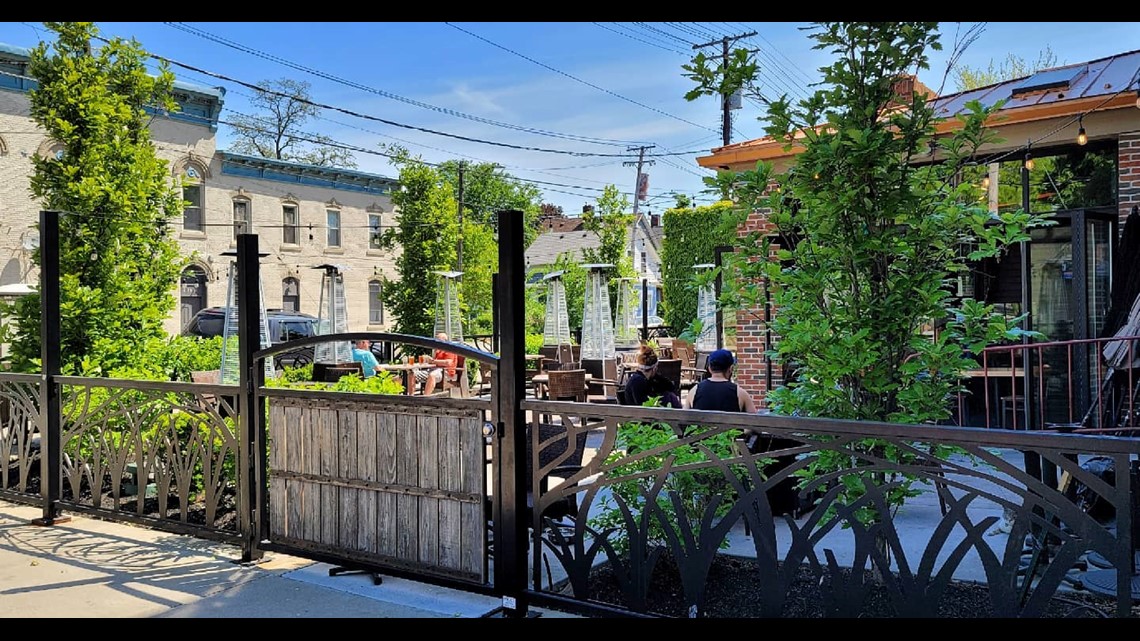 The South Side is a gourmet restaurant disguised as a friendly neighborhood pub. Chef Natasha Pogrebinsky puts the "gastro" in gastropub with dishes like tuna poke, kimchi bibimbap, and Greek meatballs with tzatziki. Those flavorful dishes, along with an unbeatable weekend brunch, can be enjoyed on one of Tremont's largest and most comfortable patios.
The Harp: 4408 Detroit Ave, Cleveland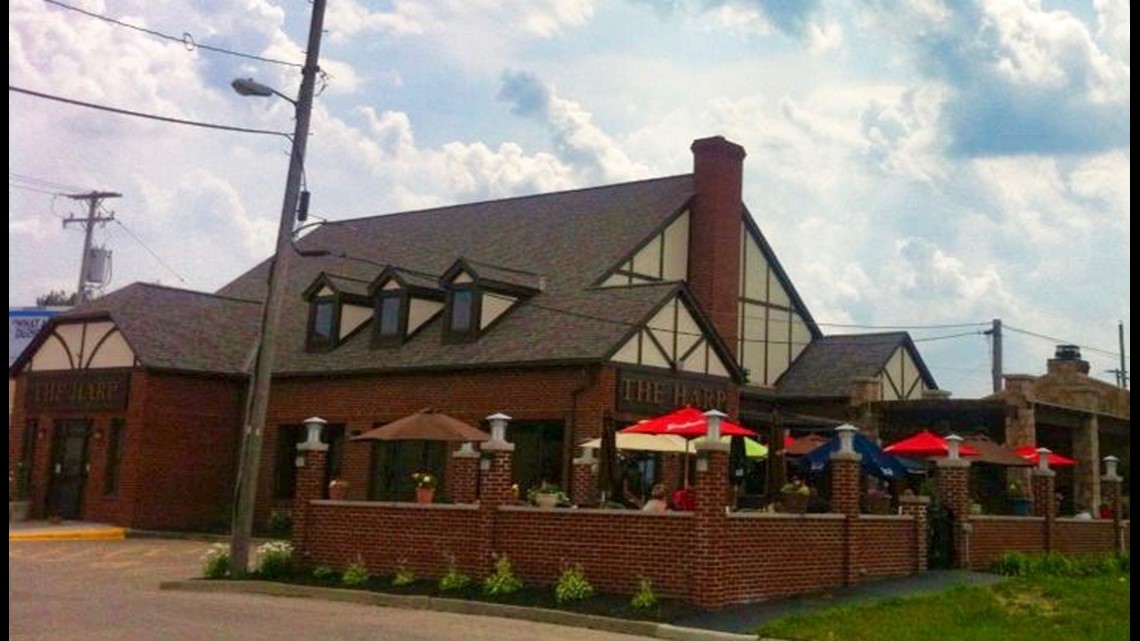 For a city on a Great Lake, Cleveland is surprisingly lacking in lakeside dining options. Fortunately, there's the Harp, which offers unobstructed views of Lake Erie from the comfort of one's chair. The beloved pub offers a welcome mix of Irish staples like fish and chips and corned beef boxty alongside American classics like burgers and wraps.
Flying Fig: 2523 Market Ave, Cleveland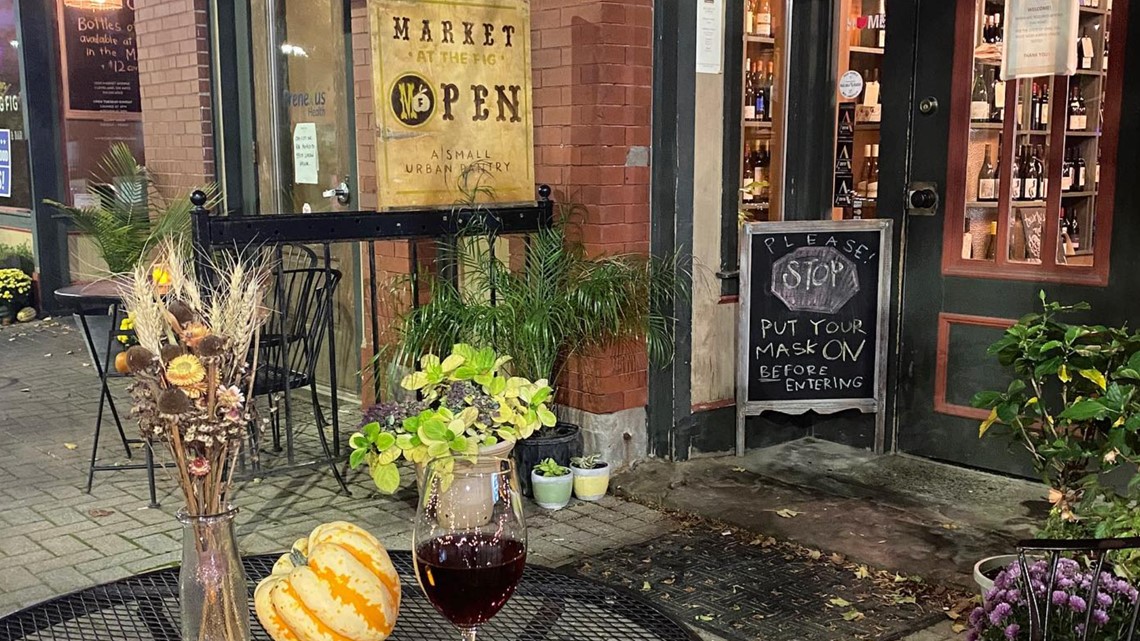 Again this summer, Market Avenue is closed to through traffic, turning this short throughway into an expanded patio for the business tenants on the street. That means diners can savor chef Karen Small's matchless seasonal bistro fare al fresco, even when the handful of tables on Flying Fig's wee sidewalk patio already have been claimed.
Check out their full menu online.
La Dolce Vita: 12112 Mayfield Rd, Cleveland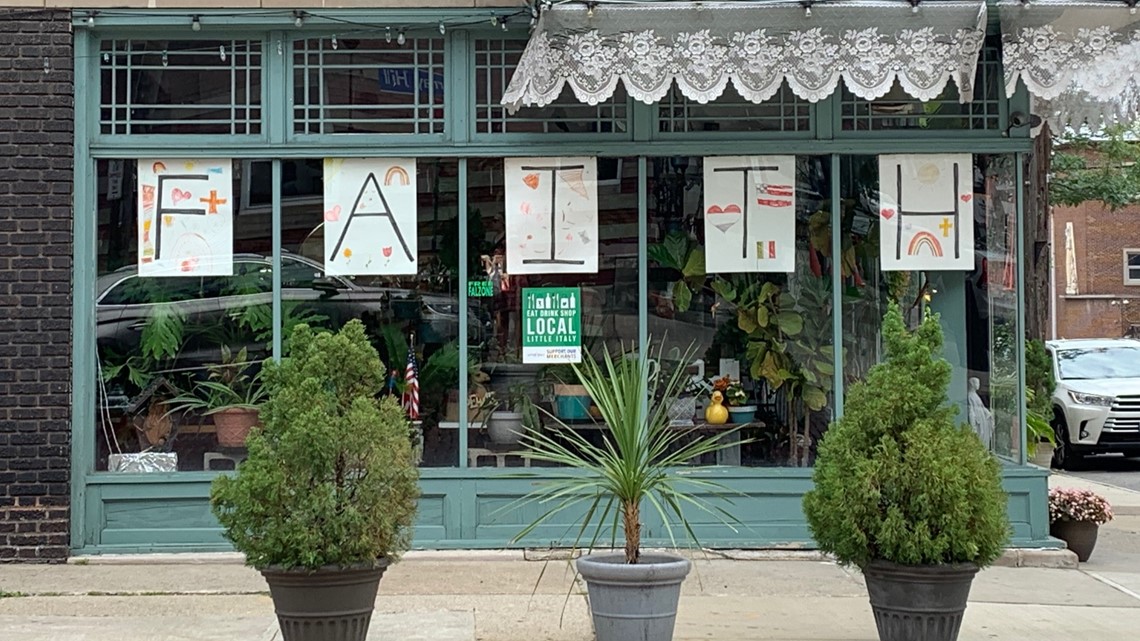 There might be no better place to sit and watch the world go by than the sidewalk patio of La Dolce Vita. Little Italy is on full display from this prime corner spot, where the food meshes seamlessly with the surroundings. Here, diners enjoy lush Italian fare like cacio e pepe, gnocchi with pesto, and seafood pasta, all washed down with soul-satisfying bottles of chianti.
Luxe: 6605 Detroit Ave, Cleveland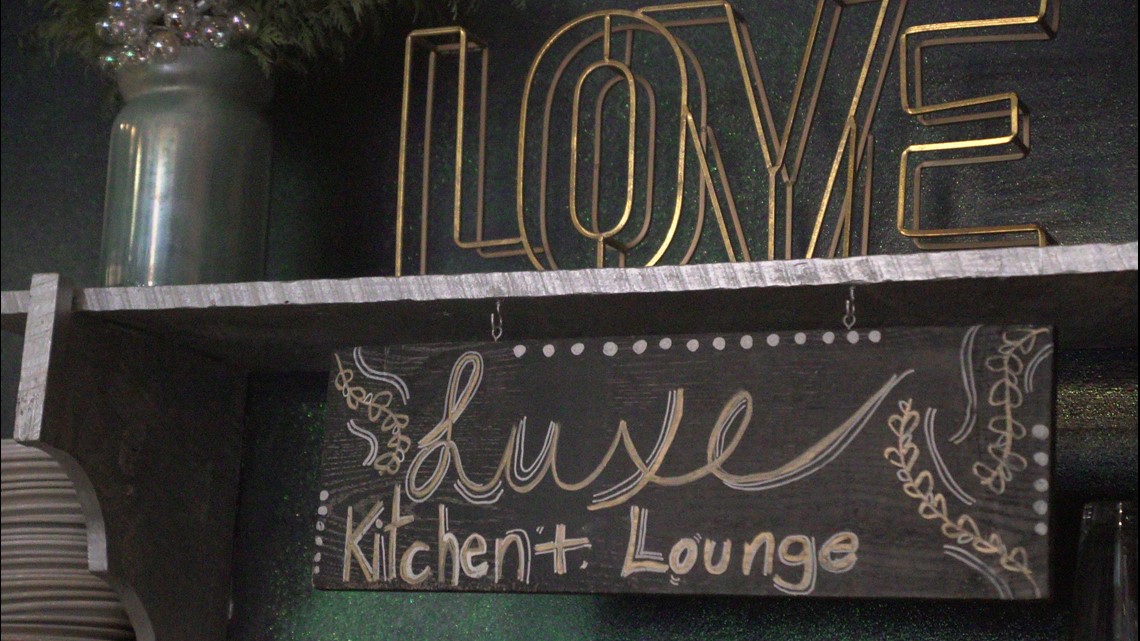 Management transformed a former parking lot in Detroit Shoreway into one of the most attractive restaurant patios in town. Diners leave the real world behind when they enter this garden oasis, where large umbrellas offer shade from the sun, an outdoor bar whips up refreshing cocktails, and the menu presents an appealing mix of Italian and Mediterranean small plates and entrees.
View the whole menu, here.
Nuevo Mod Mex : 1000 E 9th St, Cleveland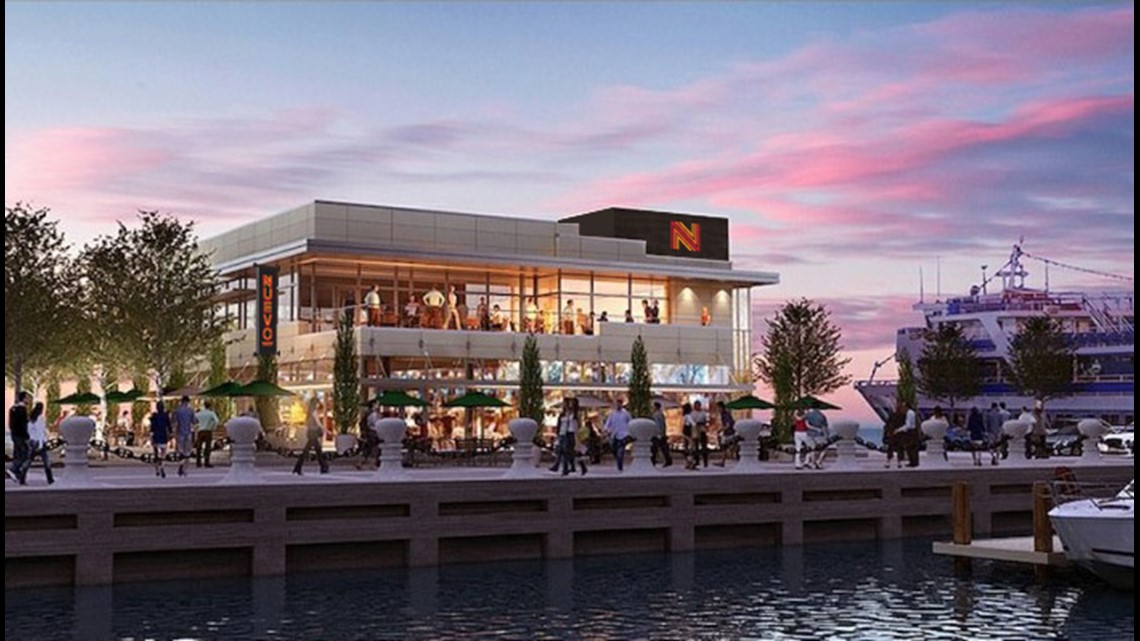 We have the folks at Nuevo Modern Mexican to thank for building one of the sharpest lakeside restaurants to date in Cleveland. This contemporary glass, wood, and steel structure – located a short stroll from the Rock Hall – offers amazing views of the harbor, the lake, and the city skyline. Along with those views come modern Mexican dishes like mole empanadas, mushroom and leek tamales, and tamarind braised short ribs.
Flight Cleveland: 5712 Detroit Ave, Cleveland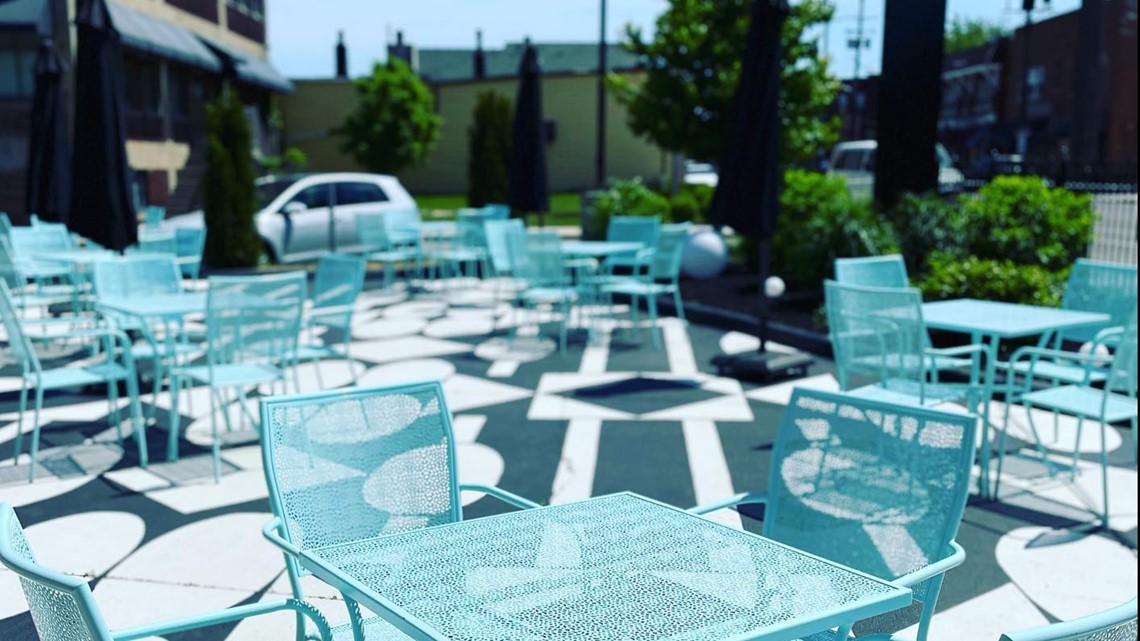 When Flight opened its doors in the Detroit Shoreway neighborhood, it gave wine lovers something to celebrate. This amazing wine bar does it right from top to bottom, including the sharp patio. From the gleaming 29-bottle Cruvinet system come stellar wine flights and glass pours. Or, go the bottle route, which are sold at retail prices with a reasonable cork fee.
Buy all the bottles and check them out, here.
All Saints Public House: 1261 W 76th St, Cleveland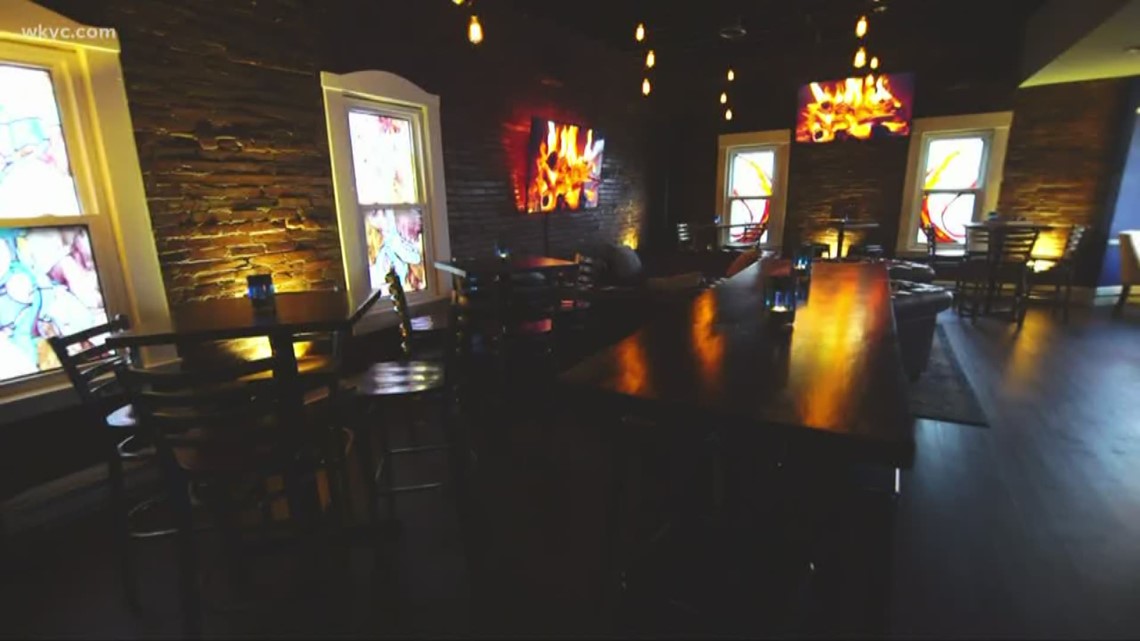 All Saints Public House inherited one of Cleveland's most celebrated patios – handed down from Snicker's to Reddstone to Graffiti – and managed to improve almost every aspect of it. The picturesque landscape is bedecked with towering trees, a fire pit, and gurgling water feature. It's the ideal spot in Battery Park to enjoy happy hour with friends or a cozy date night for two.
17 River Grille: 17 River St, Chagrin Falls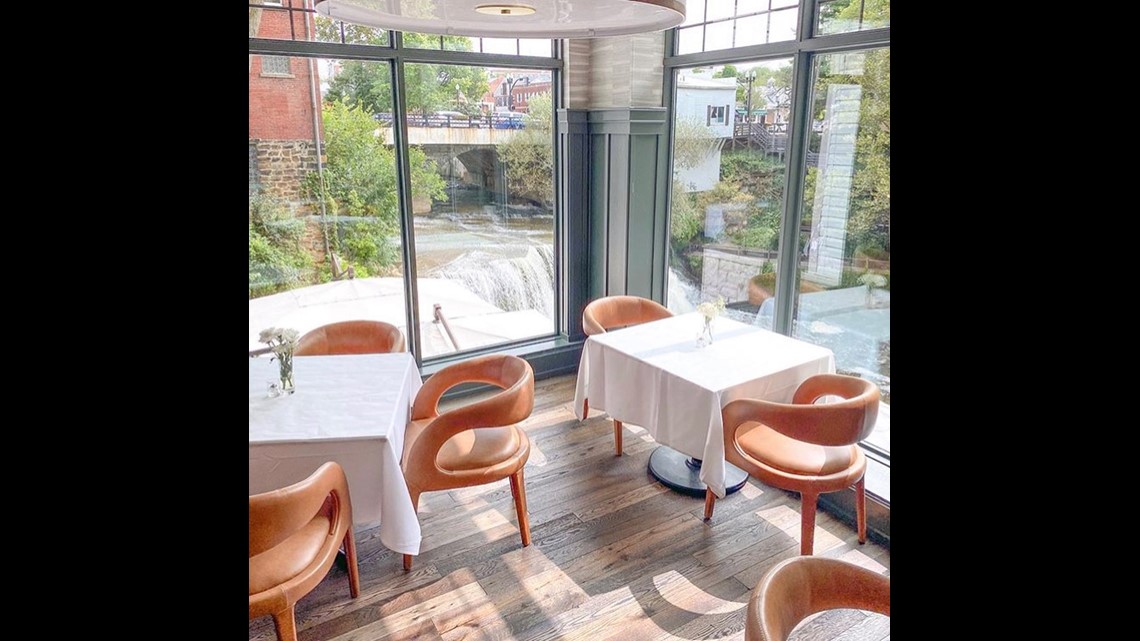 We didn't think views of the Chagrin Falls could be improved. I mean, how does that even happen? But that's precisely what veteran restaurateur Rick Doody managed to do after receiving the keys to Chagrin's most iconic spot. Inside and out got a major overhaul, improving sight lines to the falls while completely rebuilding the cantilevered patio seating that's so close to the water you might want to bring an umbrella.
Garden City: 3386 Tuttle Rd, Shaker Heights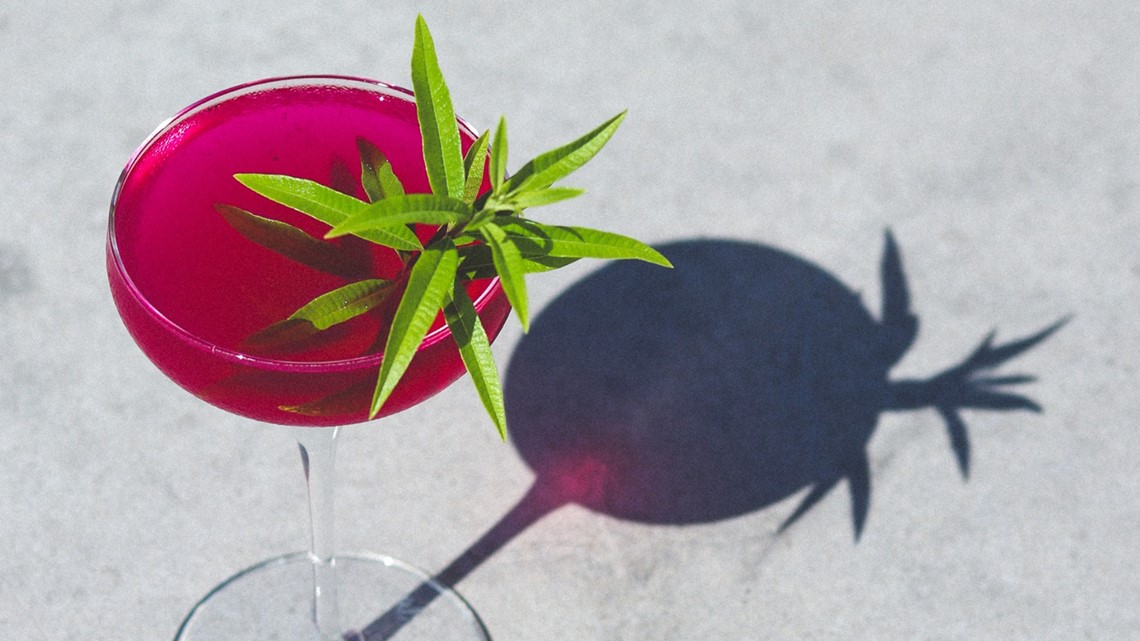 This swanky rooftop lounge is situated above Kindred Spirit restaurant in the Van Aken District. It's an amazing vantage point from which to take in the scene, which incudes buzzy restaurant patios, a hopping Mitchell's Ice Cream parlor, and a grassy park teeming with children. Enjoy small plates from downstairs paired with creative cocktails whipped up by keen pros.