CLEVELAND — If I had my way, every meal would be a progressive feast. It's not simply that I don't like sitting still for too long; it's that few things are more enjoyable than knitting together a wonderful meal by hopping from place to place. In Cleveland, that's easy to do because we are blessed with many food-filled neighborhoods that make this kind of dining effortless and fun. First up on many a food tours: Gordon Square.
I started my progressive meal at Luxe (6605 Detroit Ave), a 10-year-old restaurant that, along with neighborhood mainstays like Rincon Criollo, Happy Dog, and Gypsy Beans, helped kickstart the Detroit Shoreway renaissance. Today, of course, there are more than a dozen great places in which to eat, drink and party the night away, all within easy walking distance.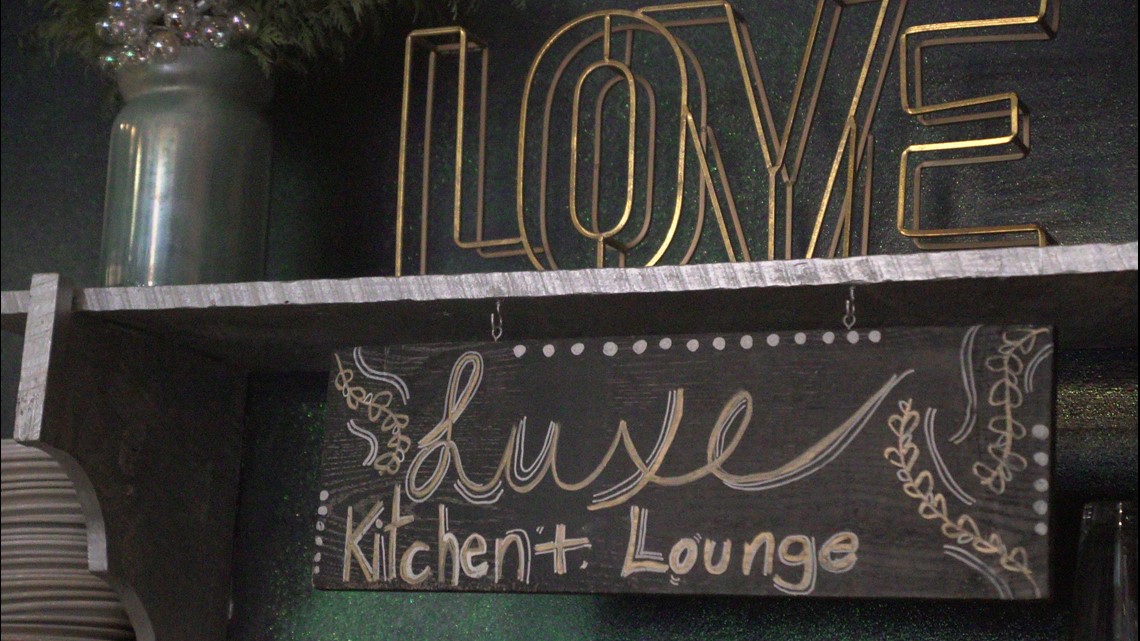 The broad Italian-Mediterranean menu at Luxe offers boundless options in terms of snacks, starters and sharable plates – many of them vegan, vegetarian, and gluten-free – making it a great place to start. For me, it's tough to top the octopus appetizer. The meat is firm, but yielding, kissed by the grill to form a great char. The octopus is presented in a hot skillet with roasted tomato sauce, creamy gigante beans, and crunchy pickled cauliflower. A dusting of smoky paprika kicks it all up. Pair this dish with one of the bar's spitfire cocktails like the Logi, a tequila-based elixir with hints of blackberry, lime and mint.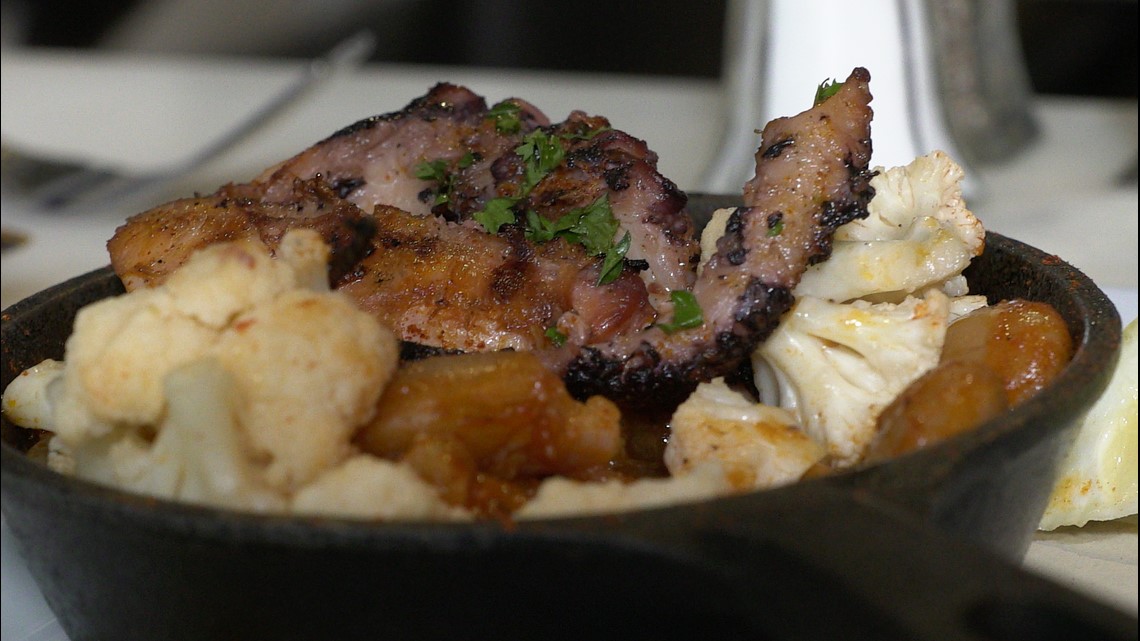 For the main course, I made the short walk west to Banter (7320 Detroit Ave.), a bright corner bar and retail bottle shop that specializes in sausage, poutine, and sliders. If you've never tried poutine, a Quebecois snack of french fries, gravy and cheese curds, this is a great spot to get your feet wet.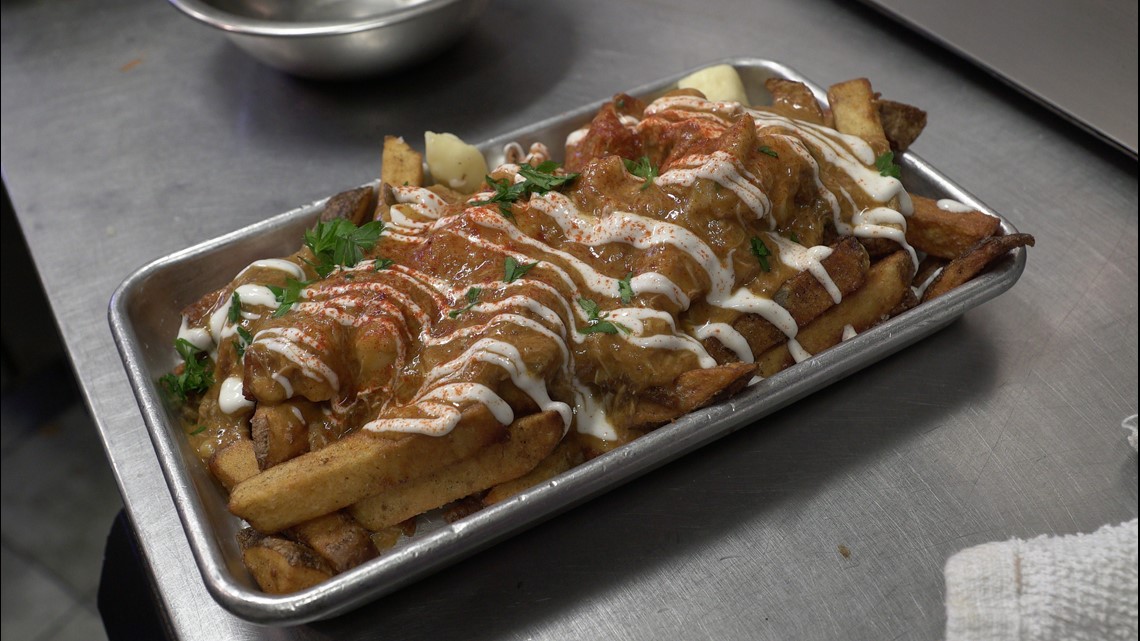 While straightforward in construction, good poutine requires amazing fries, rich, flavorful gravy, and fresh cheese curds, which are not too easy to come by. Banter dials up the fun with a dozen different varieties ranging from basic all the way up to braised rabbit. My choice: the chicken paprikash, which also features creamy crème fraiche. Pair it with a cold, crisp Duvel beer.
For dessert, there's no way I'm walking past Sweet Moses (6800 Detroit Ave.), an old-timey soda fountain that looks as though it was ripped from the 1940s – right down to the mile-long marble counter. Owner Jeffrey Moreau and his son Oliver deliver the goods when it comes to sweet treats like hot fudge sundaes, malted milkshakes, root beer floats, and strawberry phosphates.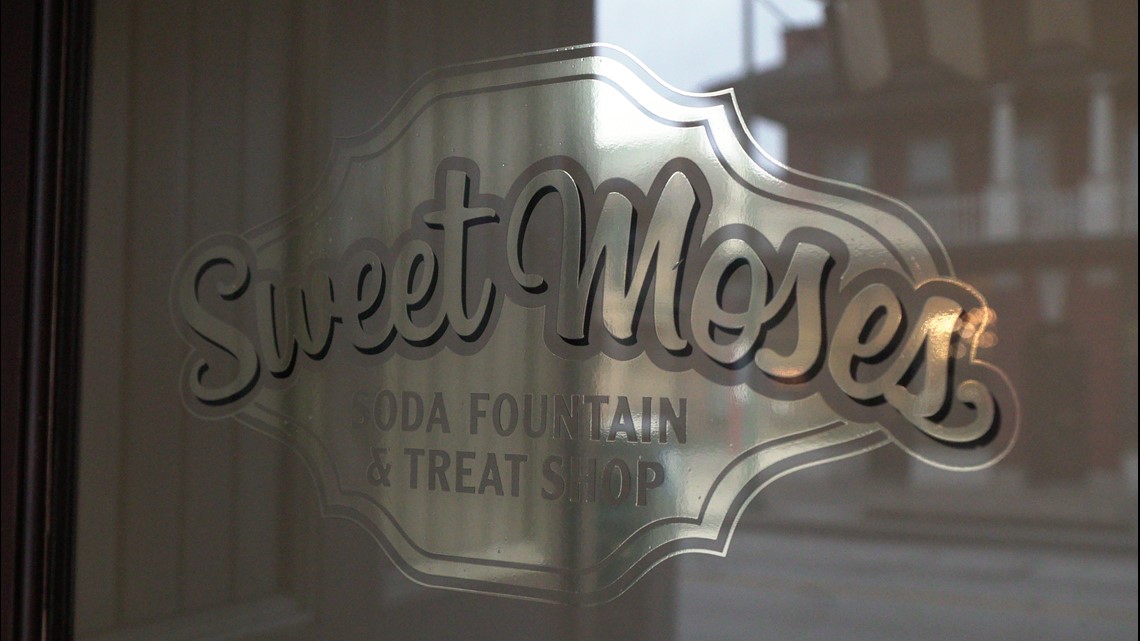 I was talked into sidestepping my usual Bob Feller sundae in favor of the Gordon Square sundae. I wasn't disappointed as this decadent bowl was loaded with homemade brownies topped with bananas foster ice cream, warm caramel sauce, whipped cream, hot fudge, and, of course, a cherry.
After all that, I think it's time for a little nap!