CLEVELAND — Wild Winter Lights will run for its fourth year at the Cleveland Metroparks Zoo starting Nov. 15 with displays along the holiday trail featuring millions of lights.
Themed areas include Candyland, Enchanted Forest, Starry Skies, Future for Wildlife Trail and Santa's Workshop -- which includes an opportunity to take photos with Santa Claus himself.
"This year's event promises to deliver festive fun for all ages along our holiday trail including a three-story-tall enchanted castle," said Kelly Manderfield, Cleveland Metroparks Chief Marketing Officer. "We are grateful for the support from our community partners to continue the tradition of celebrating the holiday season at Cleveland Metroparks Zoo."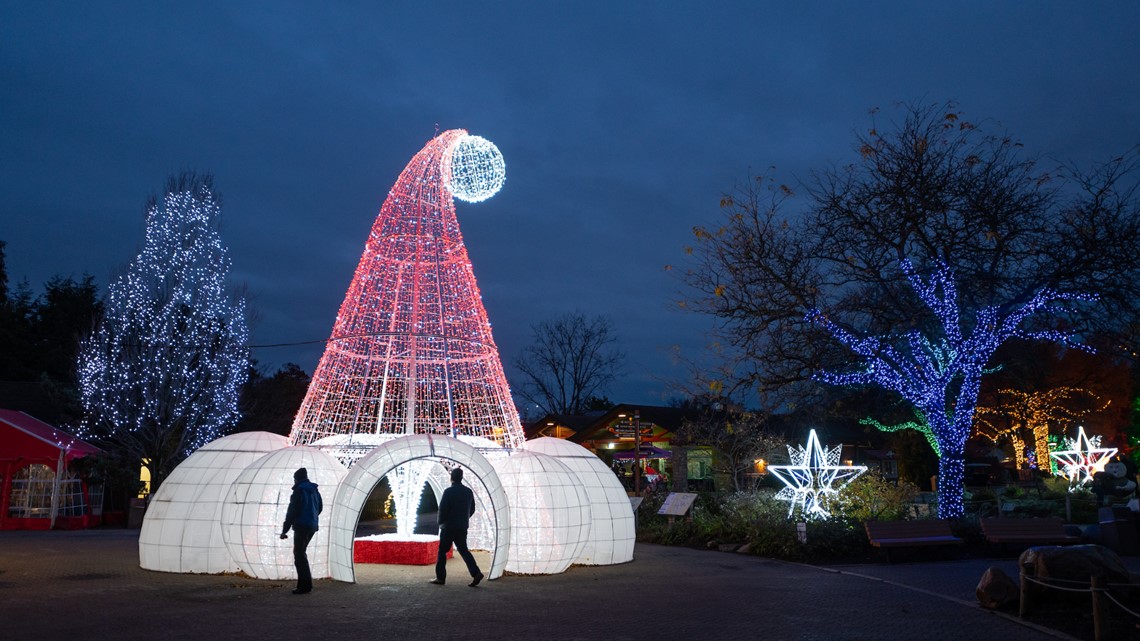 In addition to the light trails, Wild Winter Lights features carousel rides, costumed characters, model train displays, ice carvers and a light show.
Guests will be able to experience the event on foot or in their personal vehicles on select dates.
The event runs from 5:30 p.m. to 10:30 p.m. on select dates from Tuesday, Nov. 15 through Friday, Dec. 30. Drive-through dates will be offered on certain Tuesdays and Wednesdays from 5:30 p.m. to 9:30 p.m.
Tickets are limited for the Wild Winter Lights event. Zoo members will be able to purchase tickets for a discount at $19. Non-member tickets will cost $22. Four-packs for members are available for purchase at $57 and $66 for non-members.
Prices for the drive-through experience are $57 per car for Zoo members, $66 per car for non-members.
More Headlines on WKYC.com: