CLEVELAND — Get ready to set sail! After six long years, the tall ships are back in Cleveland.
Eleven ships from the U.S., Canada and New Zealand are on display in North Coast Harbor. The ships have been traveling from port to port across North America as part of the festival.
Something that people may not know? Each ship has a crew that lives on it year round.
PHOTOS | Visitors check out tall ships in Cleveland's North Coast Harbor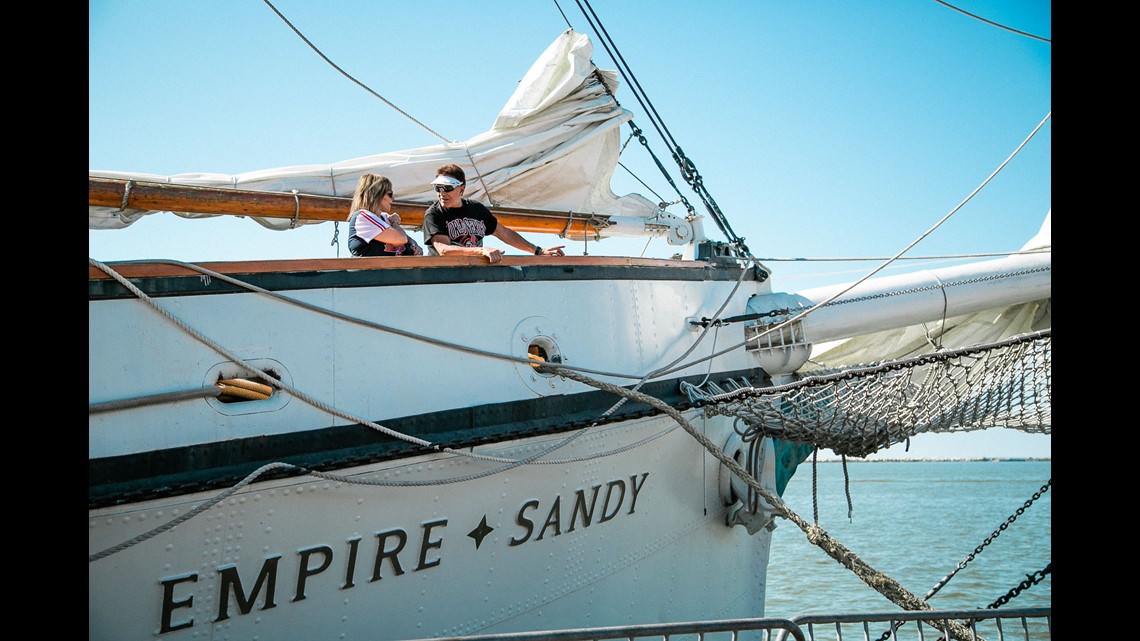 The four-day festival started on Thursday, July 11, and runs through Sunday, July 14 on Lake Erie near FirstEnergy Stadium.
Below is some information about each day's events:
Friday (July 12), Saturday (July 13) and Sunday (July 14):
9:30 a.m. Gates open to the public
10 a.m. Scheduled sail-aways begin
11 a.m. until 6 p.m. Festival activities, exhibits and public ships boarding
Admission to the festival requires a ticket. General admission offers all guests the opportunity to climb aboard and tour the tall ships.
Advanced ticket prices, which are listed below, will increase for walk-up sales:
$15 for general admission
$13 for seniors, veterans and active military members
$10 for children ages 5-14
Free for children ages 4 and younger
There are additional VIP ticketing options for a separate price ranging from $100 to $250.
Tickets can be purchased in advance HERE.