CLEVELAND — As Cleveland welcomes the production of "Frozen" to Playhouse Square this week, the iconic entertainment district is preparing to welcome a new leader, and he may not be who you'd expect.
"Honestly, when I was first approached by Playhouse Square, I'd never heard of Playhouse Square," he admitted. "I'd heard of Cleveland. I wasn't exactly sure of where it was. I knew it was somewhere near a lake, and now I've been twice.
"I'm now drinking the Kool Aid. It's a beautiful city. I've been taken around, I've been shown the east side and west side—I know there's a controversial thing about that. The city's beautiful, but the most important thing for me is the job, and Playhouse Square seems to be the most extraordinary collection of venues, honestly, that I've ever seen in the world. Nowhere in the world has that many theatres of that quality and scale in one place. I'm being absolutely honest now. It's extraordinary."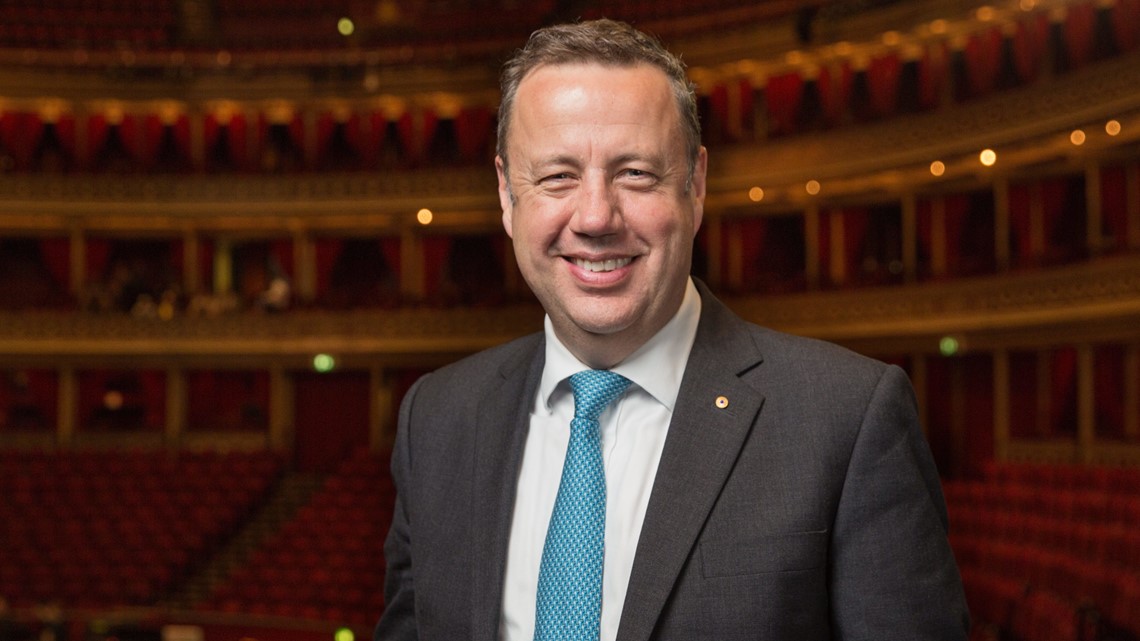 So what kind of plans does Hassall have in store for the Northeast Ohio landmark? I asked if he has a wish list of what performances he'd like to bring here, but he made it very clear: You will help decide the lineups.
"I do have a secret list, but the important thing is what I want to see on stage is kind of not important," he said. "What's important is what audiences want to see.
"What I need to do, first of all, is get my feet dirty. If you like and understand what the audiences of Cleveland are like, what already plays — you have an amazing Broadway season in Cleveland — so I want to understand what goes on now and find out what the audiences are like, and I think the really important thing we want to do, which Playhouse Square does really well, is build new audiences."
Hassall already has some solid into how to bring in new audiences, people who perhaps don't think they're interested in theatre.
"I've worked in opera and ballet, and people say it's 'high art,' it's 'elitist.' That's rubbish," he told me. "It's not high art; it's either good art or bad art. There's no high art and low art."
"If you want to attract new audiences, young audiences, don't dumb it down. Give audiences credit. You know, you can put anyone in front of a show like 'Les Mis,' and I challenge you, they'll be in tears by the end of the first. It's so moving. So don't dumb down what's on stage. Have faith in your audiences."
As for his aforementioned "secret list," Hassall did reveal one production on it.
"It's a show that we hosted at the awards at the Abbott Hall — it's like the Tony Awards for theatre in London — and there was an excerpt for the show 'SIX: The Musical,'" he confirmed. "It's a musical about the wives of Henry VIII. I thought it was terrible. I saw this one number, I thought it was so terrible and nasty and cheap, then a friend said, 'Craig, you have to come see this show 'SIX: The Musical,' and I said, 'Oh, no, I've seen a clip. It's dreadful.' I went along, it was one of the best shows I've ever seen in my life."