TORONTO, ON — As expected, "The Band rocked the house – two houses actually – as "Once Were Brothers: Robbie Robertson and The Band" officially opened the 44th annual Toronto International Film Festival last night.
Most of a sold-out 6 p.m. screening at the 1,800-seat Princess of Wales Theater was still on its feet after the closing credits and as a 50th anniversary version of "The Weight," the group's ageless classic, played on screen with artists from all over the world performing, including Robertson and Beatles drummer Ringo Starr.
The boffo movie, which is the first Canadian documentary ever to open the ever-prestigious film festival, apparently enjoyed a similar reception during an 8 p.m. screening at the more spacious Roy Thompson Hall. Robertson reportedly made a few onstage remarks at the end of that showing, along with executive producers Martin Scorsese, Ron Howard and Brian Glazer.

"Brothers" has been among five films I've seen here already based on the lives of real people and dare I say that it's the best of an engaging bunch? Of course, the other four – "Judy," "Seberg," "Honey Boy," and this morning's "I Am Woman" – are fact-based dramas, featuring four very different performances in a quartet of show-biz-related stories.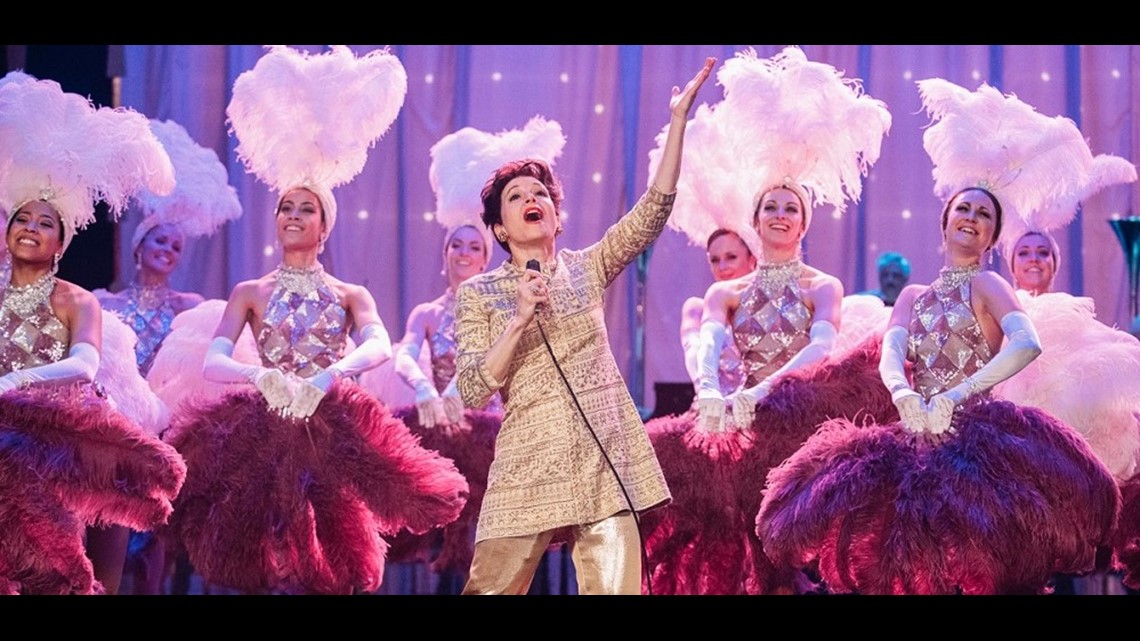 Renee Zellweger absolutely embodies a forty-something Judy Garland in "Judy" and even sings up a storm with a fabulous turn that could win the actress her second Oscar. Zellweger's work dwarfs the film, which keeps flashing back from Garland taking over London during a sold-out 1968 concert run to the late '30s. That's when and where studio kingpin Louis B. Mayer and constant co-star Mickey Rooney were making the teen-age Judy miserable in different ways while she worked on "The Wizard of Oz."
Kristen Stewart turns a similar trick in "Seberg," with a camera-loving, same-era performance as the former All-American girl, Jean Seberg. The married actress' relationship with a black activist (Anthony Mackie) gave J. Edgar Hoover's FBI room to ruin more than a career, but maybe with a few twists we never heard about.
It's a struggling rodeo-clown father, played marvelously by Shia LaBeouf in a story about his own young acting career, that helps elevate the often heart-rending "Honey Boy." LaBeouf's name isn't used on screen, but it's obvious who the actor is that both Noah Jupe, 12, and Lucas Hedges, 22, are playing in very different stages of a life. The latter's delivery and cadence, in fact, become a perfect sound match for LaBeouf, whose impressive screenplay allegedly is based on his own rough-and-tumble experiences.
Finally, popular Australian chanteuse Helen Reddy (Tilda Cobham-Hervey) is the likable subject in the well-named "I Am Woman." The movie dissects the single mom's early career struggles and later ones with agent/husband Jeff Wald (Evan Peters), while the title song offers a perfect anthem for the historic women's liberation movement.
TIFF 2019 now rolls into just its second full and extremely busy day, so check back here this weekend for more. Until then, keep track of any and all movies at tiff.net
Look for John M. Urbancich's ratings on recent releases at JMUvies.com.