Now that we know that the 43rd annual Toronto International Film Festival (Sept. 6-15) will unreel 255 features and 88 shorts from 83 countries, and present 34 percent of them made by women, all that's left to do is wait for the opening curtain to rise next Thursday evening on the world premiere of Outlaw King (starring Chris Pine, as Scottish hero Robert the Bruce).
Well, certainly there's eons more for the ever-hip TIIF staff to do in preparation for another 10-day go-round with North America's largest and, arguably, most prestigious film fest. The rest of us, though, have been thumbing through the lengthy schedule for days already, maybe trying to seek out that little indie some major distributor will pick up along the way, or circle the name of that scintillating documentary people will be talking about forever.
Certainly in the days ahead through mid-September, we'll be telling you about a few of the many worthy offerings the festival has in store, including, perhaps, special "Conversations" with some of the stars visiting there, scary stuff such as new versions of The Predator and Halloween to be shown on TIFF's "Midnight Madness" slate, and possibly what guests like Toronto's own Drake, its resident rapper, will have to say when he's on hand to introduce the reportedly politically volatile Monsters and Men, also on opening night.
Of course, we'll focus on the number of award-caliber films TIFF always has to offer, too. In fact, last year's Oscar race proved to be a motherload for movies that played in Toronto last September with winners for Best Picture (The Shape of Water), Director (Guillermo del Toro), Foreign Language Film (A Fantastic Woman), and all four acting categories (Best Actress Frances McDormand and Supporting Actor Sam Rockwell from Three Billboards Outside Ebbing, Missouri; Best Actor Gary Oldman for Darkest Hour; and Supporting Actress Allison Janney for I, Tonya).
This year's major possibilities already might have a leader in the clubhouse, since TIFF will showcase the North American premiere of A Star is Born, with first-time director Bradley Cooper and leading Lady Gaga sharing the screen in a story that earned heavy nominations when told in 1937 (with Janet Gaynor and Frederic March), 1954 (Judy Garland and James Mason) and 1976 (Barbra Streisand and Kris Kristofferson, both of whom won Golden Globes for their performances).
Among other movies earning early buzz on the TIFF 43 menu, First Man, the moon-landing tale of astronaut Neil Armstrong, apparently carries strong work from Ryan Gosling and Claire Foy, as directed by Damien "La La Land" Chazelle; Roma seems based on the early life of director Alfonso "Gravity" Cuaron; and Widows, from director Steve "12 Years a Slave" McQueen," features perennial awards favorite Viola Davis leading a powerful female cast in a crime story.
Other actresses we're anxious to see include Nicole Kidman (as a police detective in Destroyer and mother to a youth, played by Lucas Hedges, forced into a gay-conversion program in Boy Erased); a serious Melissa McCarthy, as an author who forges letters from famous people in Can You Ever Forgive Me?; and Regina King in If Beale Street Could Talk, directed by Barry "Moonlight" Jenkins, as based on James Baldwin's 1974 novel.
Actors likely to earn a look in include Jake Gyllenhaal in Wildlife, a first directorial effort from actor Paul Dano; Hugh Jackman as 1988 Presidential candidate Gary Hart in Toronto favorite Jason Reitman's The Front Runner; Steve Carell and Timothee Chalamet in Beautiful Boy; and Robert Redford (apparently making his last screen appearance) as the title character in The Old Man & The Gun.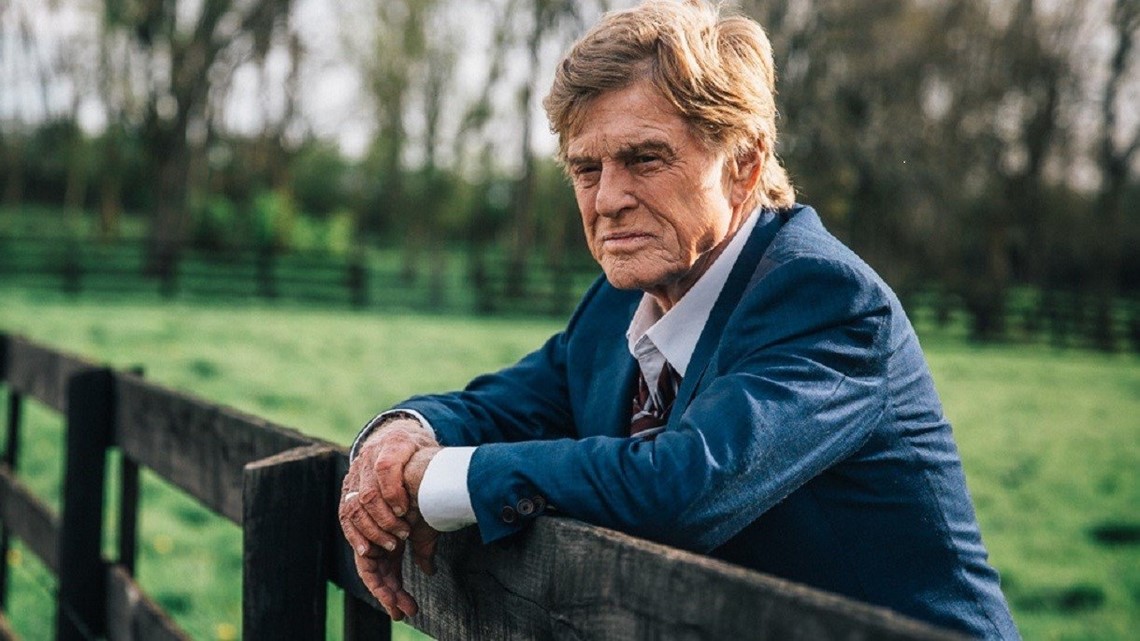 We'll have more festival talk here early next week when we check out a few of TIFF's Cleveland connections.