CLEVELAND — This wasn't your typical Monday in Cleveland's Gordon Square neighborhood.
As the sun struggled to squint through chilly clouds, a movie icon emerged along Detroit Avenue at 1:20 p.m.
Tom Holland, best known for his role as Spider-Man in the most recent Marvel movies, had quietly walked on set of the newest Russo brothers production.
With a handful of excited onlookers watching, Holland swiftly stepped inside the Subway restaurant nestled next to Georgio's pizza to film a scene for Cherry.
We snapped a few photos of his arrival before crew members ordered everybody's phones and cameras be tucked away.
Cameras rolled inside the Subway, all the Hollywood fun happening out of sight.
The excitement eventually spilled outside as Holland's character was seen rushing out of the fast food joint and into a blue pickup truck before driving away -- only to return and do it over again.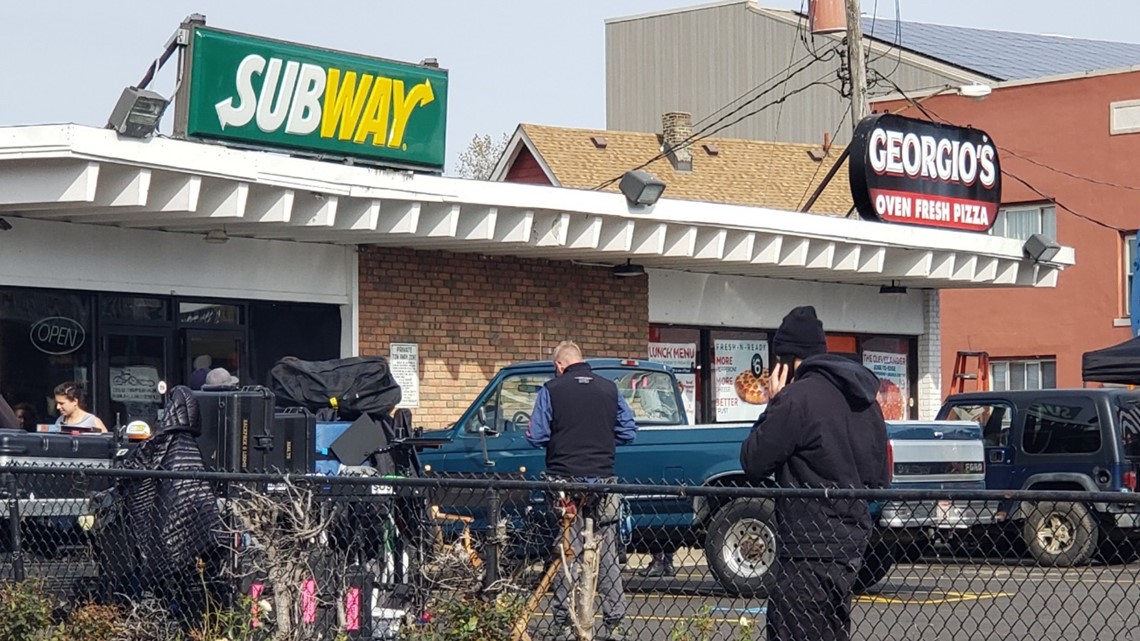 It was pure movie-making magic.
Hours earlier, Cherry crews spent the morning filming at the Pioneer Savings bank just down the street.
Cleveland natives, Joe and Anthony Russo, are the men behind the Cherry camera, telling the story of an Army veteran with post-traumatic stress disorder who robs banks to dig himself out of debt caused by drug addiction, according to IMDB.
Cherry, which also stars Bill Skarsgard, Jack Reynor and Ciara Bravo, will continue filming in Cleveland throughout November.
A release date for the film has not yet been announced.