LAKEWOOD, Ohio — Music is a universal language and local artists are using their craft and the internet to inspire others during these uncertain times.
A Cleveland State University music therapy student is turning her idea to help musicians into a positive movement through live concerts on Zoom, a video conferencing platform.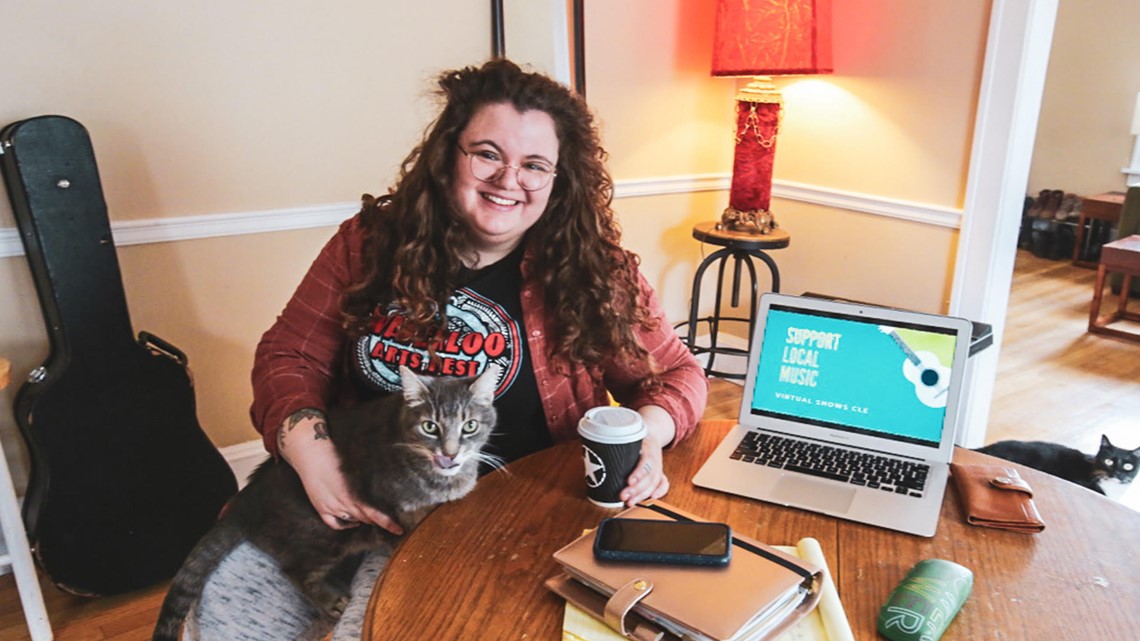 "This is going to be something that hopefully uplifts people during this time and brings us together," says Michelle Gaw who is now working with a small team to execute the virtual shows. "We aren't powerless right now, it feels like that but we're really not."
Not only is Virtual Shows CLE inspiring the audience it's also uplifting the independent musicians who can't work due to social distancing directives from the state. These types of artists are independent contractors and as of now, aren't necessarily eligible for unemployment under the new rules in response to COVID-19.
"Over the two days we raised over $1,000 for six local musicians," explains Gaw.
The goal now is to work on getting outside sources for funding so Virtual Shows CLE won't be reliant on donations.
The next concert is on Friday, March 20th at 8pm and features Austin Walkin' Cane, Ray Flanagan and Madeline Finn.
Continued Coverage: