HOUSTON — You would never guess who stopped by the University of Houston band hall Friday.
This is actually not too surprising if you knew the singer and raptress was a UH alumna. She graduated from the university with a degree in Classical Flute Performance.
The band's Twitter page, @SpiritofUH, posted several photos of Lizzo "with the bomb lighting." (HA, get it?)
But seriously, the photos appear to show Lizzo and the band having a GRAND time together. There are even a few photos showing what appears to be Lizzo in the stands watching the band perform.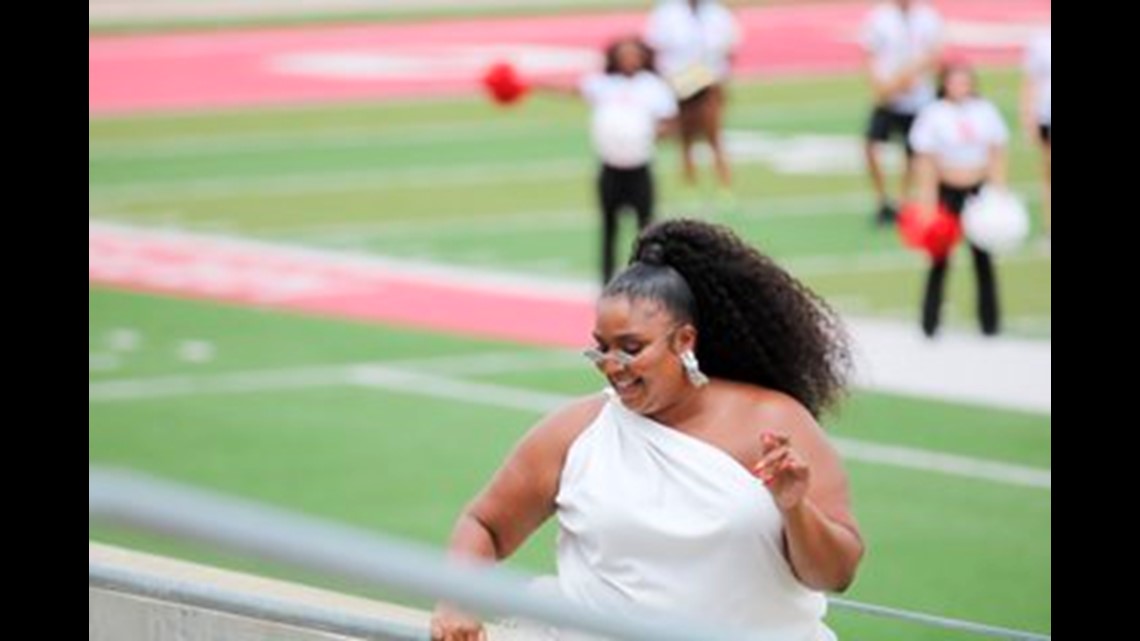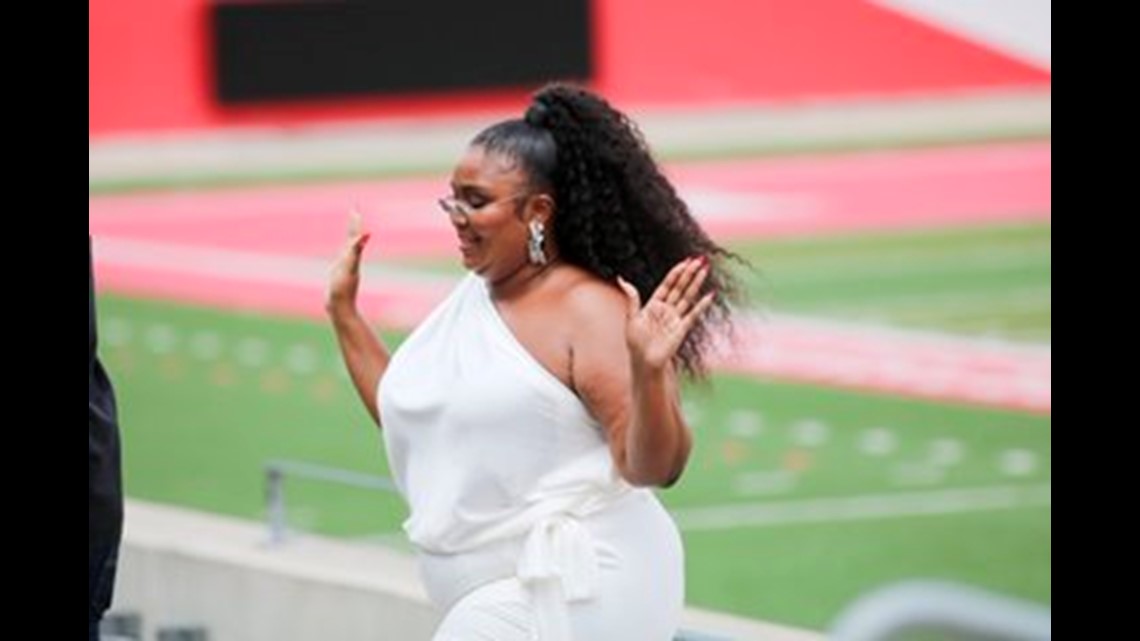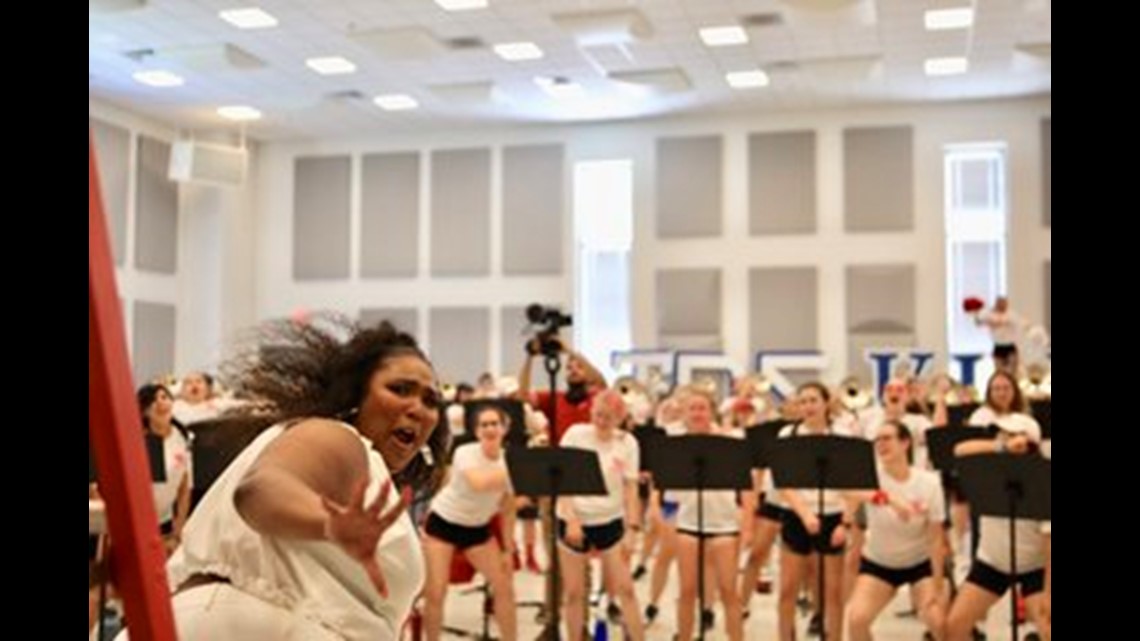 We're not saying we are jealous --- BUT we hope she pays a visit to KHOU 11 soon.